Mahfuzur Rahman
Director
Labib Group
Introducing Mr. Mahfuzur Rahman, who is an energetic and proactive security specialist and administration management professional with 18 years of experience in a versatile working environment at home and abroad. Indeed, he can produce the desired effect with minimal effort, expense, or waste. One of his most vital points is his advanced knowledge of security, corporate administrative policy, laws, and regulatory requirements specific to his areas of responsibility. Aside from his leadership skills, he is a true professional who champions company culture and employee engagement at every opportunity. In addition, he is a social person who draws energy from his Family and Friends.
Currently, Mr. Rahman serves as a Director of Labib Group. It is one of the leading Business Conglomerates in Bangladesh, and it has been operating its business since 1999 and providing excellent quality products & services to its national & international Clients. Let's acknowledge Labib Group from Mr. Rahman and how Mr. Rahman has expertise in Security Analysis & Evaluation, Administration Management, Close Protection of Dignitaries, Compliance, Investigation, Corporate Affairs, Crisis Management, HRM, Inventory Management, and Maintenance at Labib Group.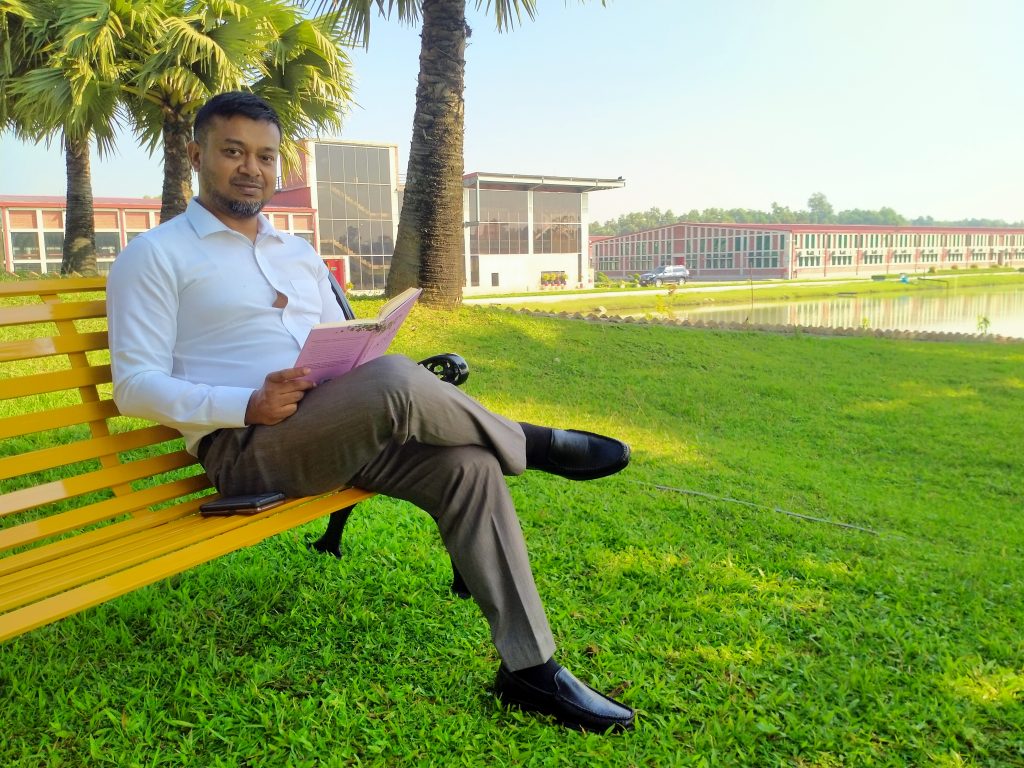 The InCAP: Mr. Mahfuzur Rahman, please share your professional and academic mounting to our readers.
Mahfuzur Rahman: My Career started as a Military Officer. I got my commission from Bangladesh Military Academy in 2005. I have seasoned myself with numerous operational and administrative responsibilities at home and abroad. I was very fortunate to serve in the Special Security Force (SSF) and Military Police for a long time. It was also an honor for me to serve under Blue Berets in the United Nations as a Peacekeeper. I have worked at a strategic level and have the experience exercising policies at the operational and tactical levels. This unique experience has given me the strength to "Think Big".
After voluntary retirement from the army, my second career started at RMG sector as Senior General Manager of AB Group. Then I moved to a country-renowned startup, Shop Up as General Manager. I was also very fortunate to serve as a Director of Karbari Limited, and finally, with all the learnings and experiences, I am now discharging my responsibilities as a Director of Labib Group (The Biggest Sweater Manufacturer in the World).
I have graduated from the Bangladesh Military Academy (BMA) and Post-graduation from the Bangladesh University of Professionals (BUP). Besides the Mandatory Military Courses, I have undergone several Professional and specialization courses in the Military, such as a Dignitary Protection Course, VIP protection Course, Military Police course, Professional investigation course, and Certification in Criminal Laws.
In my second career, I have undergone an MBA at Royal Roads University to learn business psychology. Also, I did many professional courses on Supply Chain Management, Commercial terms, and Merchandising. In addition, I have undergone PCHRO (Professional Certification on Human Resource Operation) to learn Corporate Law and HRM. I have also completed many local and international Professional courses on strategic team Management. I have credentials in Labour law and Compliance rules as well.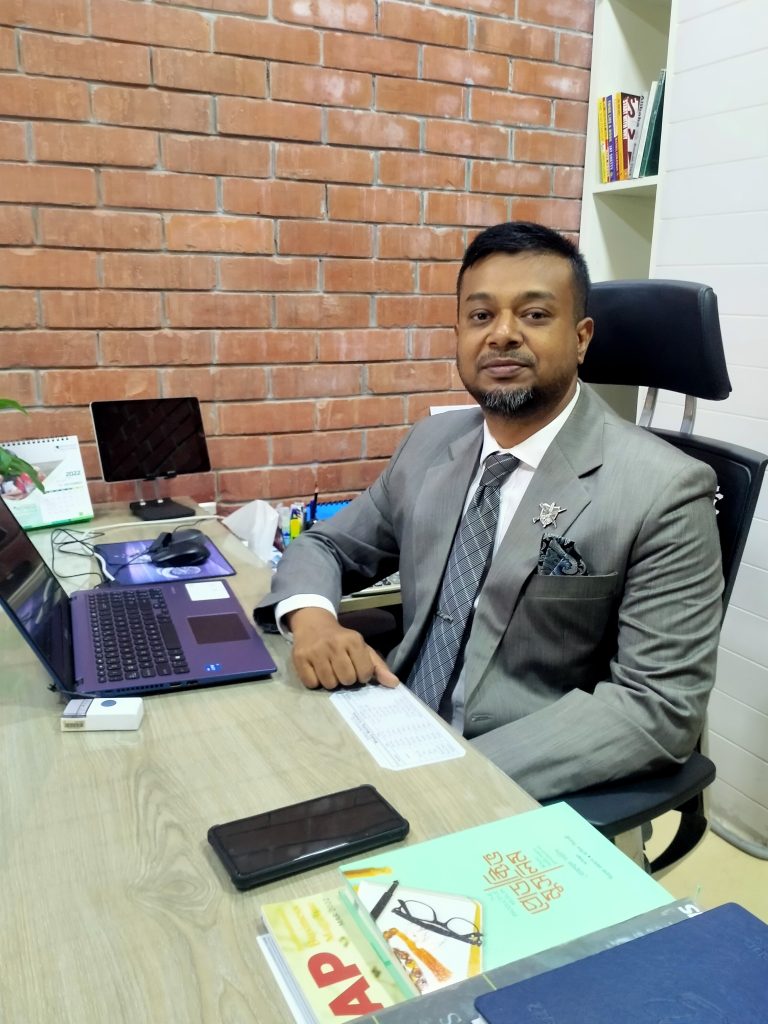 How has your professional training and qualification helped you to excel in your career?
As you already know, my background is Military. Besides the Academic Knowledge, Professional Military training gave me the strength to lead. In business, we also follow "The art of War "by Sun Tzu. I have inherited and developed leadership qualities through Military Courses and by leading small to large Military Units. Military Professional training taught me to take responsibility to, lead by personal example, and influence. These traits are also the most important factors in any business leadership as well.
Now to talk about business, fundamental knowledge of Financial Management, Marketing, Commercial terms, and Supply chain Management is a must. I have learned all these through professional courses and Certifications, which gives me the strength to excel in my career.
In the end, business acumen and respective industry knowledge helped me to lead from the front.
We are attentive to know an overview of your organization's department, such as your team size, strategy, and others you want to mention.
We are 'Labib Group', the largest Sweater Manufacturers in the World. And we believe in "Smiling together". Since 1997 we have strived to become one of the largest business conglomerates in Bangladesh. Our two major concerns, Labib Dying Mills and Nice Cotton work relentlessly (capacity 125000 lbs/day) to offer customers. Our respected Chairman of Labib Group, Mr. Salahuddin Alamgir, believes in innovation and technology. Labib Group never compromises with quality and standards, assuring the most reliability in the world sweater market. We have four major Sweater Units, named Matrix Sweaters Ltd, Starlight Sweaters Ltd, Raidah Collection, and Sultana Sweaters Ltd. Labib employs over 30000 people.
Among various factories, Sultana Sweaters Ltd achieved a very prestigious LEED platinum Certification and was proud to announce them as a green factory. Labib Group established their own transport service to ensure delivery on time. All World-renowned buyers are working with Labib Group from the USA, Canada, Australia, United Kingdom, Europe, and Scandinavian countries. Moreover, Labib Group achieved global certification for an eco-friendly working environment.
Labib Group has constantly endeavored to diversify its business into various industries such as Diary, Poultry, and Fisheries. Labib has also stepped into Banking (Modhumoti Bank, Bengal Commercial Bank), lease finance (Meridian Finance and Investing Ltd), and information technology (Q Cash). Besides the domestic business, Labib Group is also affiliated with many world-renowned brands such as Samsung & Wincom.
Under the leadership of the Labib family, from its founder Mr. Salauddin Alamgir to his wife, Mrs. Sultana Jahan, the Chairman and Vice Chairman of the company, Labib has operations in five continents with more than 60 Companies. Due to their contribution to the national economy, both Mr. Salauddin Alamgir and Mrs. Sultana Jahan have received the prestigious CIP title. Based on an excellent business record and significant contribution to Bangladesh's commerce, industry, and economy, Labib has received numerous distinguished national and international awards. Finally, I like to emphasize "Labib Group….. Smiling together".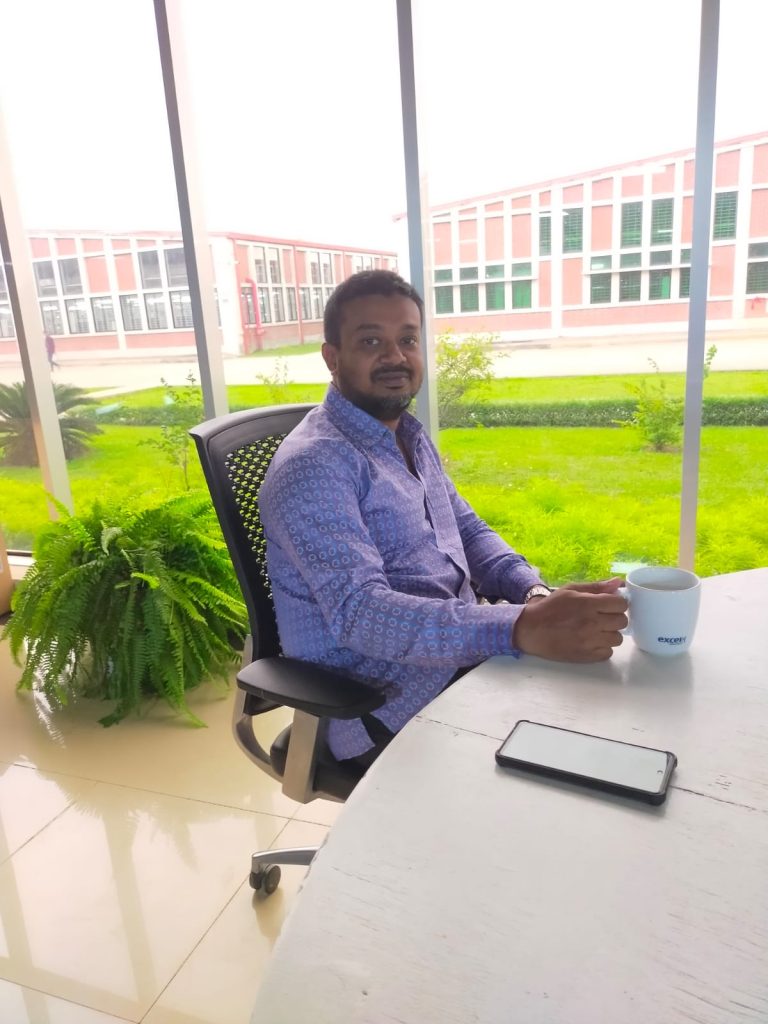 What is your most significant achievement as of now? To what extent does your motivation help you to thrive in your career?
As of today, I gave Physical protection to 11 dignitaries around the globe, served in a multicultural, versatile, and most challenging working environment at the United Nations, and conducted security analysis and threat assessment in a number of countries.
In my second career, I have developed a good governance system, directly contributed to raising funds for a start-up from pre-series A to series B, developed a logistic chain and supply network throughout the county, and am now involved in process Improvement, Regulatory Compliance, and Risk Management roles.
My Philosophy in life is very simple. Work hard and never be hungry for dividends; results will follow you. I also believe in constant learning. And before any professional touch, I try to be a good human being.
Again, I will fall back to my Military teaching, "Influencing people with leadership traits and human qualities".
What are the new initiatives that you want to adopt in the Labib Group which is extraordinary?
You are already aware of the geopolitical scenario and the energy crisis. Keeping the crisis in mind, Labib Group is emphasizing on reusable and green energy processes. To ensure the delivery on time, necessary power generation gets our first priority.
Well, coming to my new initiative, we are constantly developing our people and culture to attract new talents. We are developing our team with emotional Intelligence and offering a tech-friendly working environment to face the next industrial revolution.
Coming to your personal achievements, what are the traits you cherish, and why do you think these are essential for success in work life?
To my understanding, Aim is the most important factor that I like to cherish. If someone sets a SMART Aim and focuses on mission-oriented tasks. Then it is possible to accomplish any task.
Next is the constant learning habit. It's not learning only the bookish language but rather going deep into the respective industry Knowledge. I have learned so many things from my colleagues and workers, such as different machine operations, Inventory management, Logistic services, Commercial terms, Financial Management, and internal audit.
Finally, I shall always emphasize teamwork. A well-motivated team truly can achieve any task with any height of challenges. I do not focus on managerial roles; rather, I like to be a team Player. An empathetic and well-turned-up team is an asset to any organization.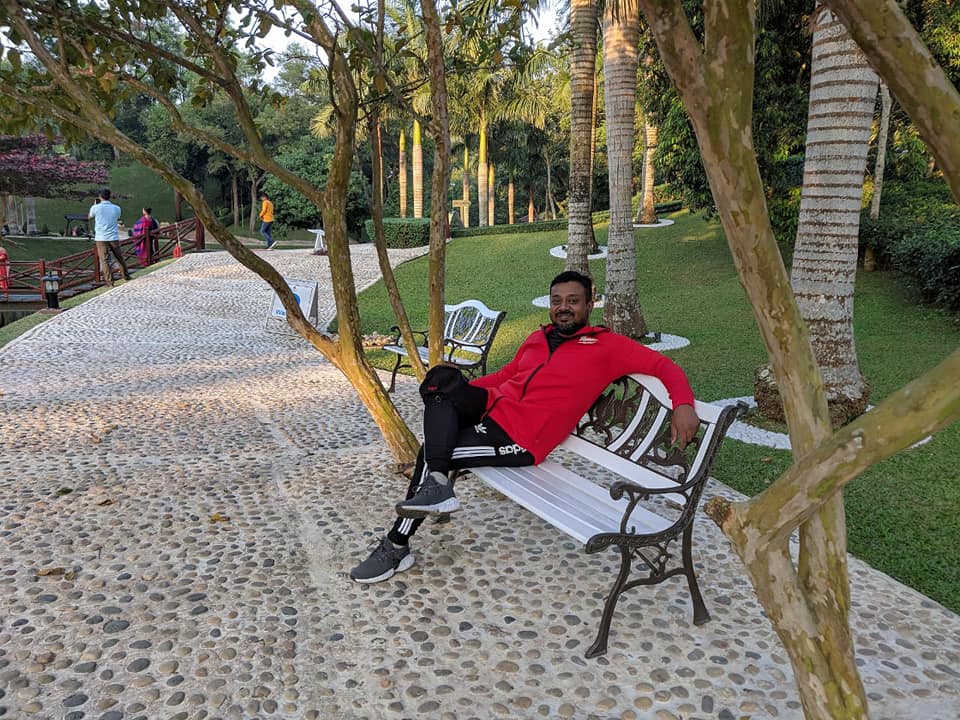 What advice would you give to future candidates who are interested in making their career in your field?
My request to all future candidates are stated below:
Know as much as you can about your respective industry.
Develop Emotional Intelligence.
Be always tech friendly and adopt the changes.
Always keep your eyes and ears open to grape the future business needs.
If possible, work in a versatile work environment to learn and respect multicultural work environments. As a potential future leader, you bring positive change in people and culture.
And finally, Read, Read & Read. Never Stop Learning.
Skill Set:
Hard Skill: Strategic team Management, Security Analysis, Threat Assessment, Crisis Management, Regulatory Compliance & Process Improvement.
Soft Skill: Integrity, Decision-making, Humility, Empathy & Strong Communication.
Highlights of Achievements, Merits, and Honor:
Best Firer Award – VIP Protection Course – Thailand
United Nations Medal – Democratic Republic of Congo
'Captain X' Award – Red x Logistics Limited (Shopup)
Raised fund from reed pre-seed to series B – Shopup.
Prayer For The Human Civilization: Life is Beautiful; Let Live Life in Colour!
To read more Icon's stories, Please Click Here!