Bangladesh Brand Forum formed the first-ever Bangladesh C-Suite Awards to acknowledge and celebrate the achievements of Business leaders. United Group powered it, and in association with Team Group, The Daily Star, and Metropolitan Chamber of Commerce and Industry, Dhaka (MCCI), the event was held at Le Méridien Dhaka on November 5, 2022.
This highly respected award honored top corporate Executives in Bangladeshi business who personify integrity, insist upon excellence, earn the trust of others, and assemble a competitive organization. Hence, the prestigious award was given in 16 separate categories to 16 Top Executives of Bangladesh. 
Here is the winner list of the C-Suite Awards 2022:
Entrepreneur of the Year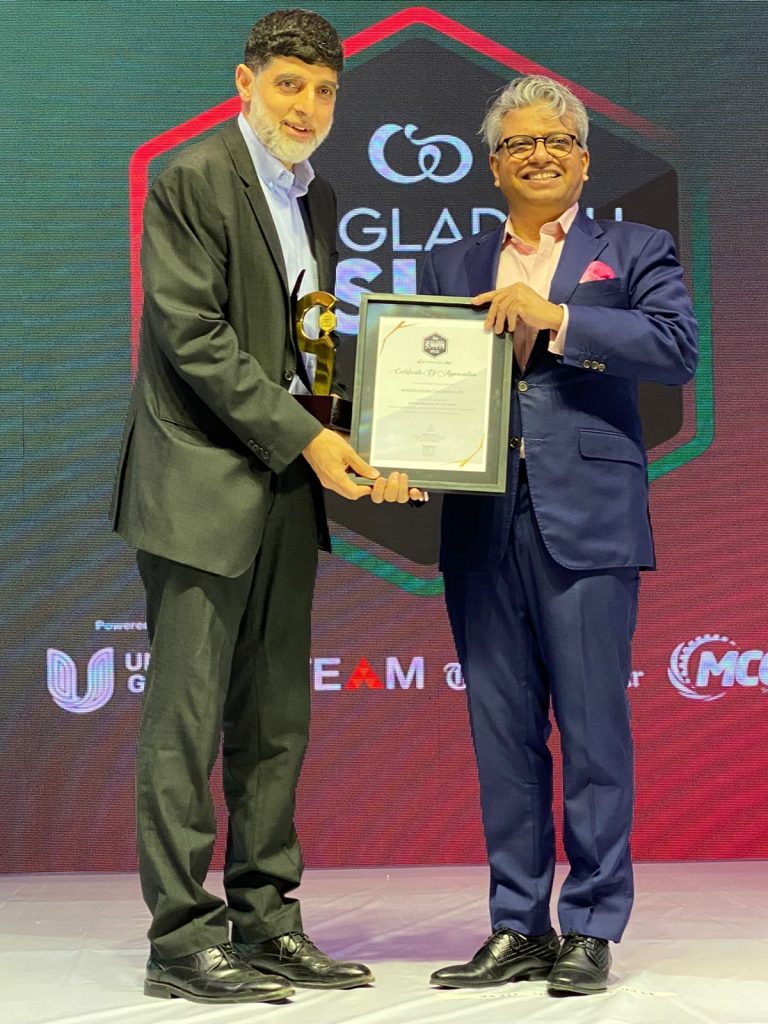 Ahsan Khan Chowdhury
Chairman & CEO
PRAN-RFL Group
CEO Excellence Award
Rupali Chowdhury
Managing Director, Berger Paints Bangladesh 
Trustee of the Board, Bangladesh Business & Disability Network 
Vice President, Bangladesh Economic Zone Investors Association (BEZIA)
CEO/MD of the Year (For Business Revenue Per Annam Over 1000 Crore)
Shehzad Munim
Managing Director
British American Tobacco Bangladesh
CEO/MD of the Year (For Business Revenue Per Enam Over 100 Crore-499 Crore)
Asif Arif Tabani
Chairman & Managing Director
Mirpur Ceramic Works Limited
CEO/MD of the Year (Social Business)
Tamara Hasan Abed
Managing Director
BRAC Enterprises
CEO/MD of the Year (Startup)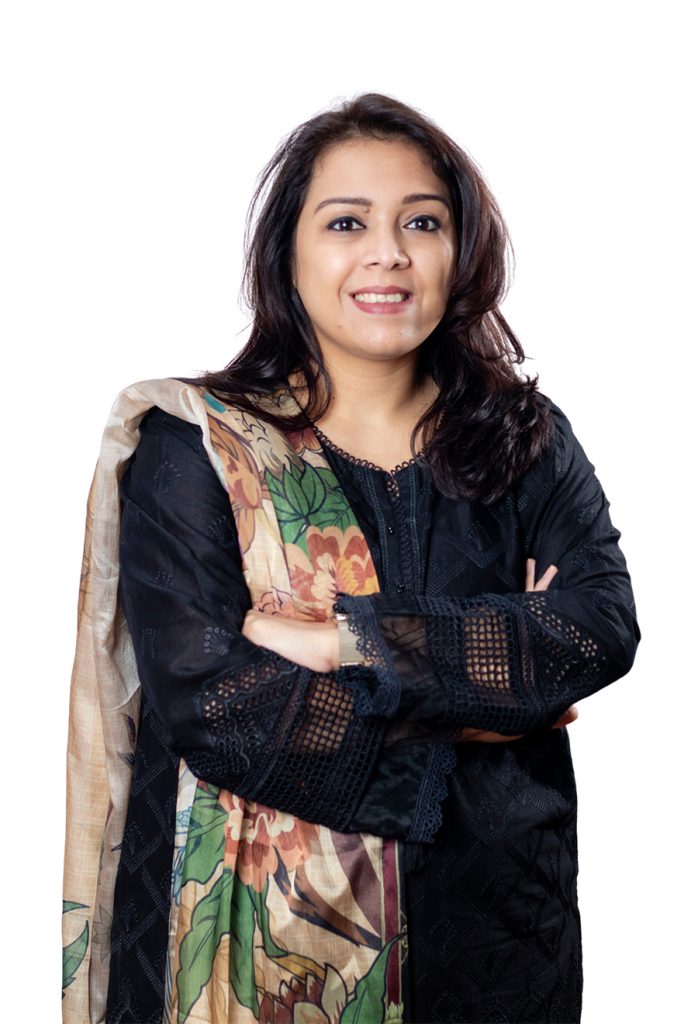 Ambareen Reza
Co-founder & Managing Director
foodpanda Bangladesh
Emerging CEO of the Year
Gholam Murshed
Managing Director & CEO
Walton Hi-Tech Industries PLC
Chief Business Officer/Business Director of the Year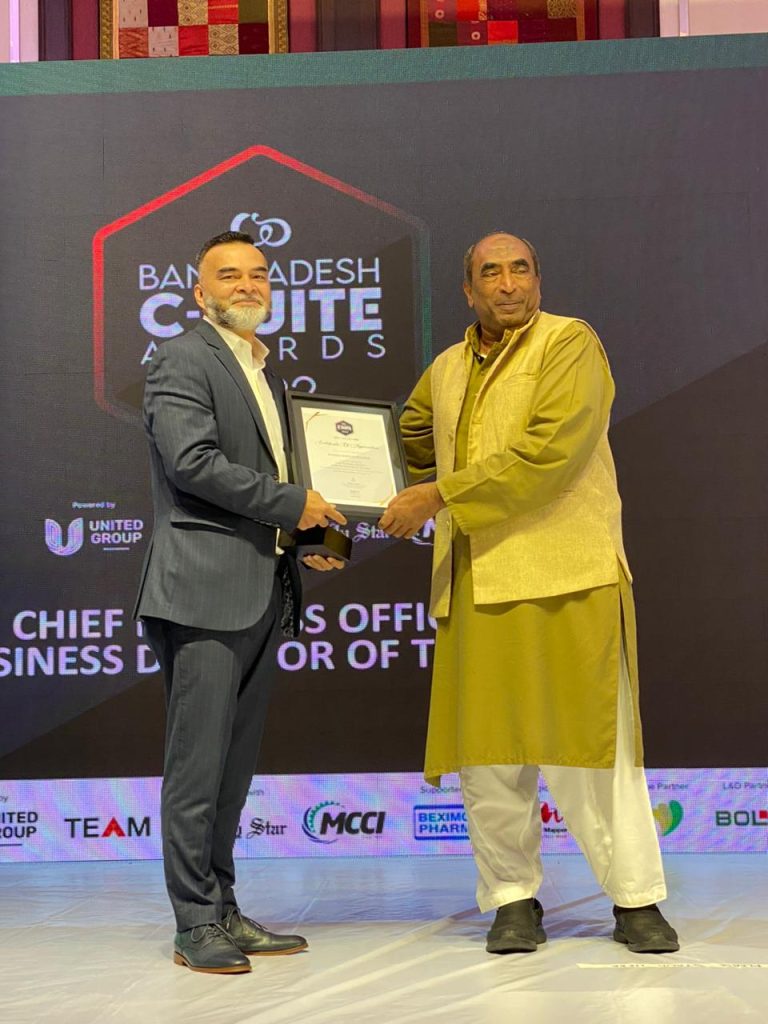 Sheikh Aminur Rahman
Chief Business Officer
Nagad Limited
Chief Corporate Affairs Officer/Corporate Affairs Director of the Year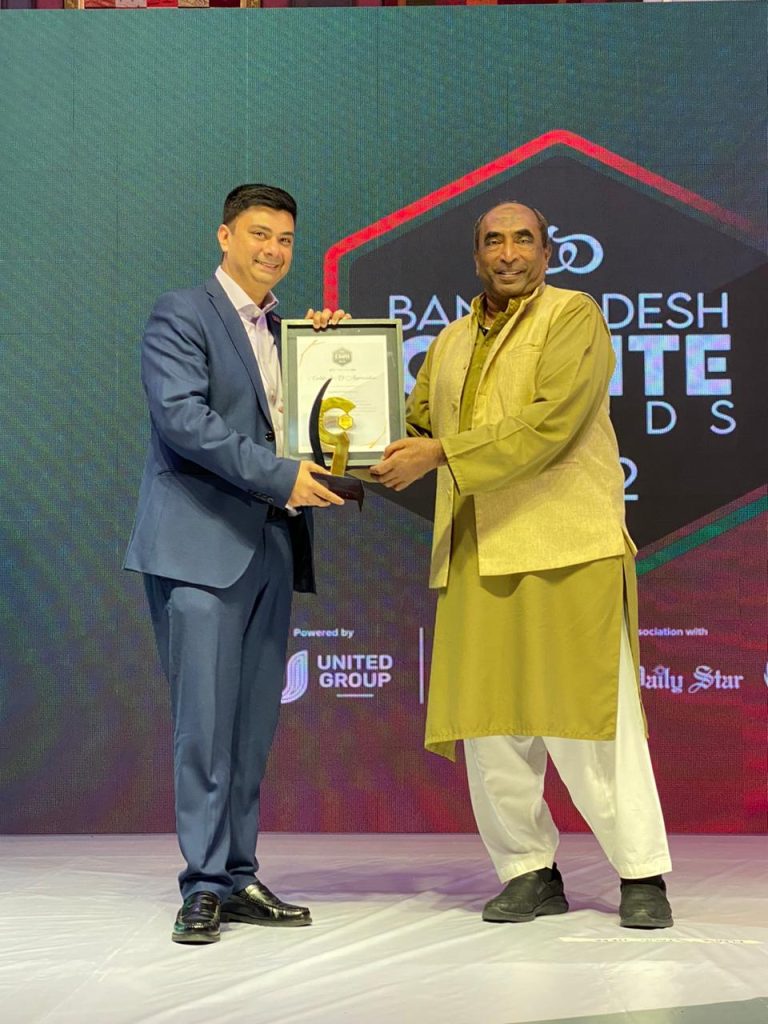 Taimur Rahman
Chief Corporate & Regulatory Affairs Officer
Banglalink Digital Communications Ltd
Chief Sales Officer/Sales Director of the Year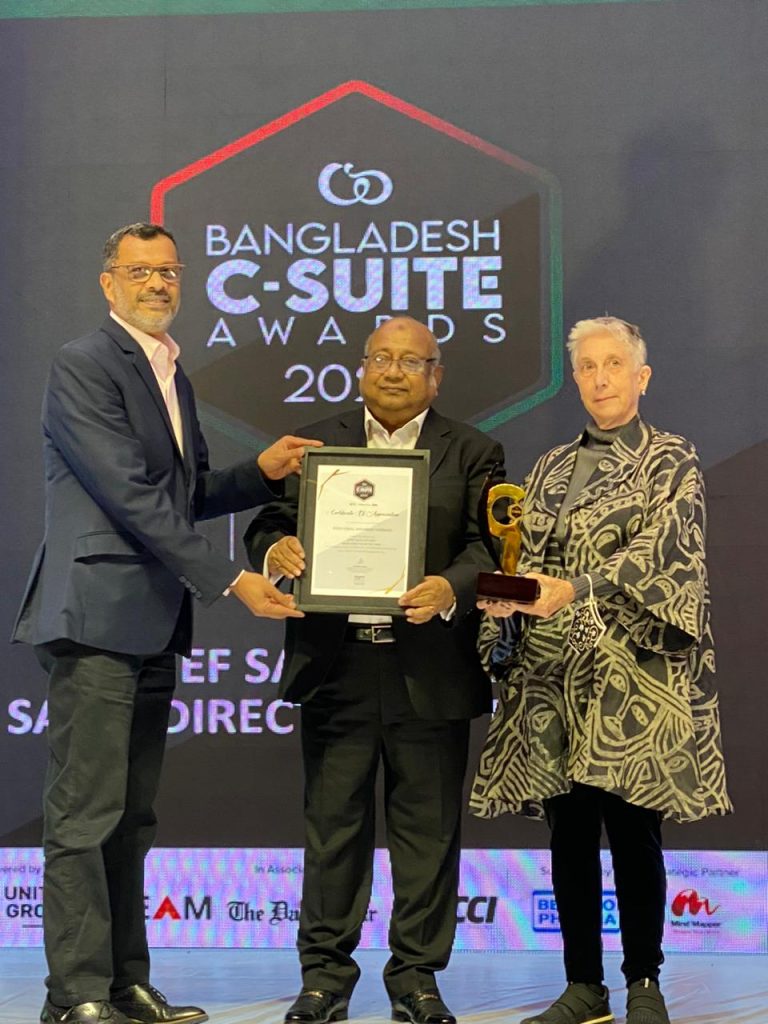 Syed Iqbal Mahmud Hossain
Sales Director
Nestlé Bangladesh Limited
Chief Digital Officer/Digital Director of the Year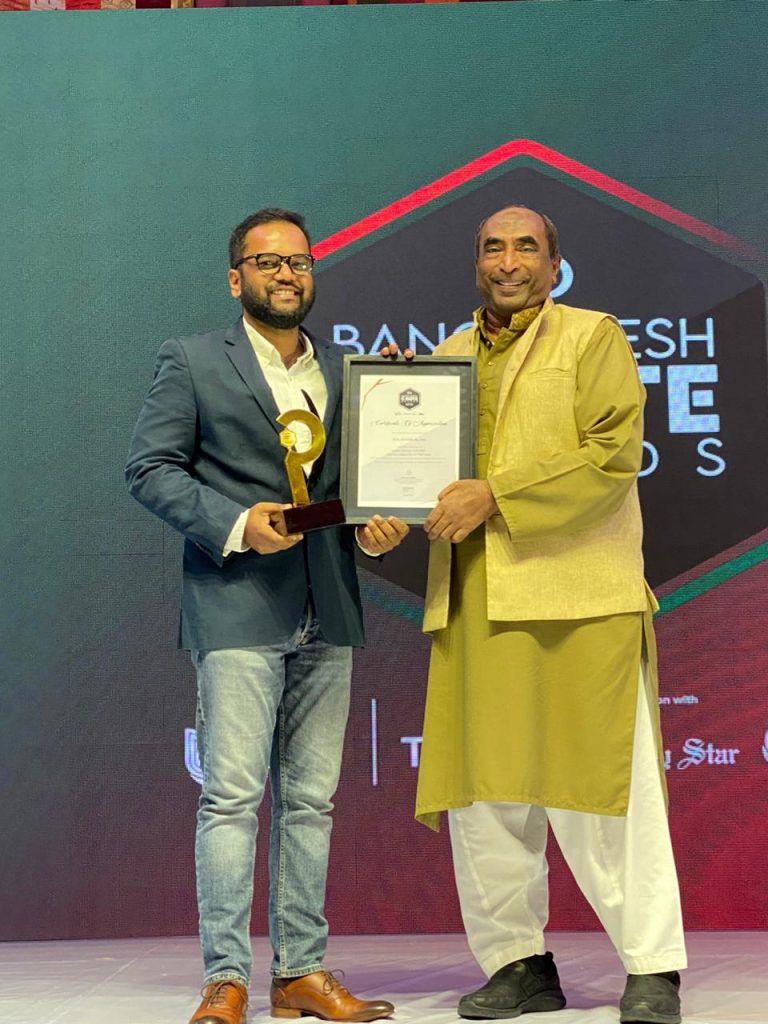 Solaiman Alam
Chief Digital and Strategy Officer
Grameenphone Limited
Chief Human Resources Officer/Human Resources Director of the Year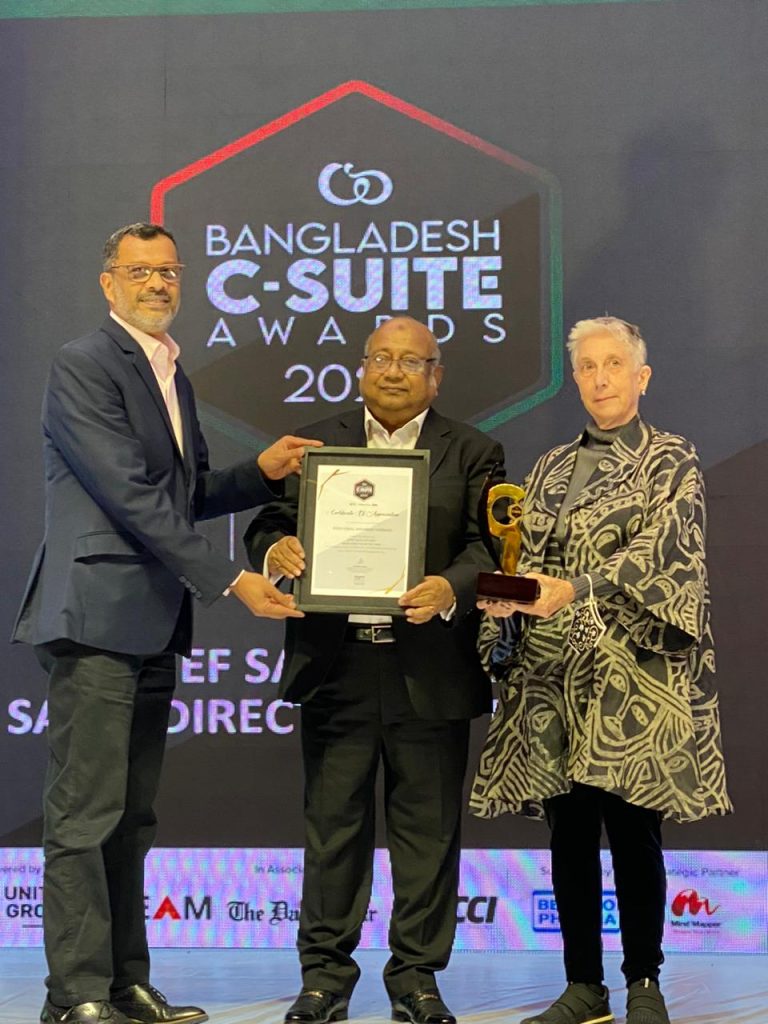 Syed Tanvir Hossain
Chief Human Resources Officer – Divisional Head, People & Organization
Grameenphone Limited
Chief Marketing Officer/ Marketing Director of the Year
Mohammad Firoz Alam
Chief Marketing Officer
Walton Hi-Tech Industries PLC
Chief Operating Officer/Operations Director of the Year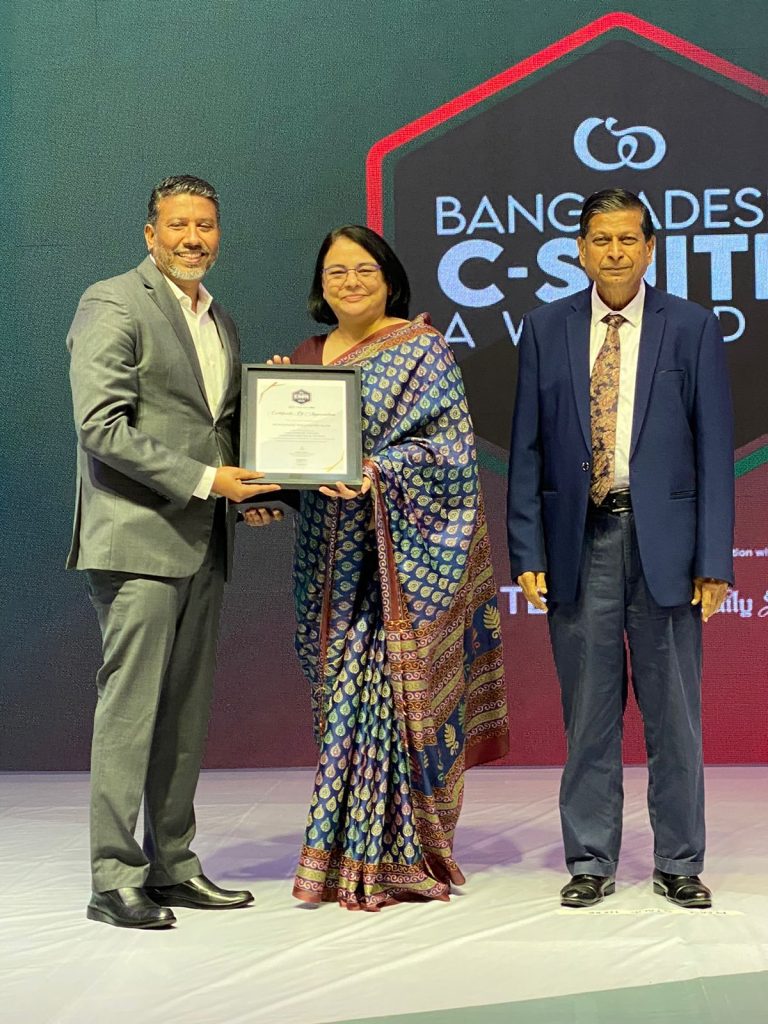 Mohammad Khurshed Alam
Operations Director
Akiz Building Materials
Chief Technology Officer/ Technology Director of the Year
Mohammad Ajmal Huda
Chief Product and Technology Officer
bKash Limited
Chief Finance Officer/Finance Director of the Year
Zahid Malita
CFO and Finance Director
Unilever Bangladesh
To read more Editorials, Please Click Here!