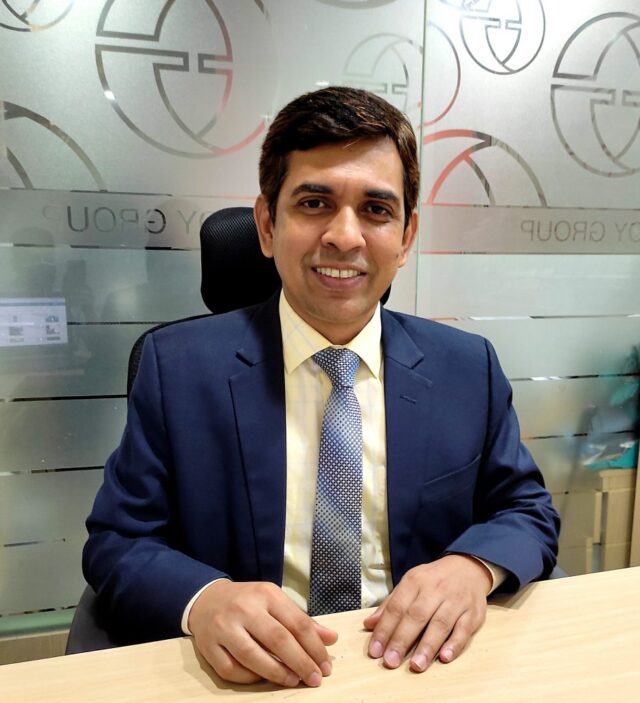 Mahmudul Hasan FCMA
Deputy General Manager
Accounts Division
Envoy Group
My Career Story
There comes a time in the life of almost everybody when one is required to take any career or profession to earn money to buy the necessities of life. As with any enterprise, every career needs some initial capital. Persons born with a silver spoon in their mouths are lucky to have financial backing from their parents or guardians. But, I am not so fortunate to be forced to sell my service for this purpose.
After post-graduation, I started my career at Power Grid Company of Bangladesh, a listed power transmission public limited company in the Finance Department with a final level student of ICMAB (The Institute of Cost & Management Accountant of Bangladesh). To look more challenges, I joined in Padma Group of converters, a local manufacturing conglomerate where has been practicing the principles of Total Productive Maintenance (TPM), Japan's management philosophy, for a short time.
After obtaining a CMA degree, I switched to Envoy Group, a diversified conglomerate focusing on ready-made garments and textile manufacturing, in 2009. Presently I am working as Deputy General Manager in Accounts division at Envoy Group of Companies and working with a dynamic & well-experienced team. With a career span of 16 years, my core strength lies in my ability to operate innovative ideas and plan, manage, and execute all aspects of finance, cost, and operational functions.
Life Journey
I am born in a charming and pleasant village Nalia in Rajbari, and spent my childhood & adolescence in my village home. I was admitted and educated at school up to Secondary School Certificate (SSC) near my village home. After that, I was admitted at Govt. Rajendra college, Faridpur in HSC. All along, I have been a student of the science combination. After completion of HSC, I had the first choice to be a doctor or an engineer. Anyhow when I found myself not selected that, I decided to study Accounting at Dhaka City College.
Upon completion of post-graduation, I started my professional study to be a CMA at the ICMAB. I realized that finance has a crucial linkage to all the sectors of the economy, and a proficient and trained finance professional can contribute a lot to the overall development of the economy.
This thought progression gradually made me passionate about proceeding with my career in the finance sector and trying to contribute to economic development. Now we can consistently say that Textiles & Garments Sector made a most significant contribution towards building today's Bangladesh.
CMA certification certainly has substantially helped in my career progression. CMA knowledge has helped me a lot in making management decisions and managing risk in a prudent manner. Till now, I have been able to gather the knowledge earned from CMA course with the day-to-day financial analytics and decision-making process. The CMA professionals and other professionals contribute to the challenging issues of the world economy, including modern technology towards cost efficiencies in organizations.
Education and Professional Development
Qualified Cost and Management Accountant (CMA) under "The Institute of Cost and Management Accountants of Bangladesh'' (ICMAB) and become a Fellow member from 2018. Masters in Accounting from National University in Dhaka College, Bachelor of Commerce from Dhaka City College, H.S.C from Govt. Rajendra College, Faridpur, S.S.C from Nalia Shymamohon Institution, Rajbari. I have received a wide range of training and continuing professional development programs, including personal development.
Highlights of Achievements, Merits, & Honour
Fellow member of the Institute of Cost and Management Accountants of Bangladesh
Certificate of Appreciation for contribution in drafting Bangladesh Cost Accounting Standards – 2014 & 2016
Ex-chairman (2019), Dhaka Branch council sports committee, ICMAB
Ex-Vice Chairman (2018), Dhaka Branch council sports committee, ICMAB
Member, Various Committee of DBC & ICMAB.
Hobby and Other Interest
Reading books, traveling all over the country, listening to music, playing games like Billiard, Table Tennis, Football, Cricket, etc. In addition, but most importantly, I love to spend time with my family and friends.
Corporate Perspective
It is in everyone's capacity to improve one's efficiency, respect human values, avoid wrong ways, behave rationally, improve standards and qualities, adapt to righteous ways of life, become a better person, and do good to others.
Once you fix your goal, you must stand firm by it and carry your work at all costs. Desire the goal sincerely, seriously, continuously, and to the exclusion of everything in life. Whatever our life is, the basis of a successful career has to be built on truth, honesty, beauty, service, simplicity, and character.
Life Philosophy
A man should not work not only for money but also for rendering useful service to society. So, our job plan should include self-growth, useful contribution to social service, and scope for nurturing such virtues that may simultaneously nourish our spiritual nature as our work for livelihood.
A supreme purpose of human life is to serve humanity. True happiness lies in leading a life of helpful service to others. A job of love, a feeling of doing something worthwhile, and the pleasure derived from timely achievements are some of the incentives that provide satisfaction to many. The gratification of giving good service, a life dedicated to the amelioration of the sufferings of others, and the betterment of humanity, can not be compared with anything.
Personal Social Responsibilities (PSR)
The principal purpose of human life is to serve others, and the highest happiness comes to the person who can sacrifice their own happiness for the welfare of fellow beings. The taste of real happiness lies in charitable works, selfless service to others, and sacrifices for right and noble causes. Enjoy working to make things better for others through organizations like a boy scout, toastmaster club, and other philanthropic bodies.
Utterance
In the present Pandemic situation, I like to say, health is the basic resource for a happy and successful life. All our desires, devotion, energy, enthusiasm, actions, and achievements come from this source. A sound mind in a sound body is the greatest of all gift of God. Health is one of the best blessings that every person ever cherishes to enjoy. So, health consciousness is a must for everybody.
To become a successful corporate leader, be punctual, live through your daily work, enhance your skill and efficiency, habituate hard work, maintain a healthy human relationship, and must be honest.