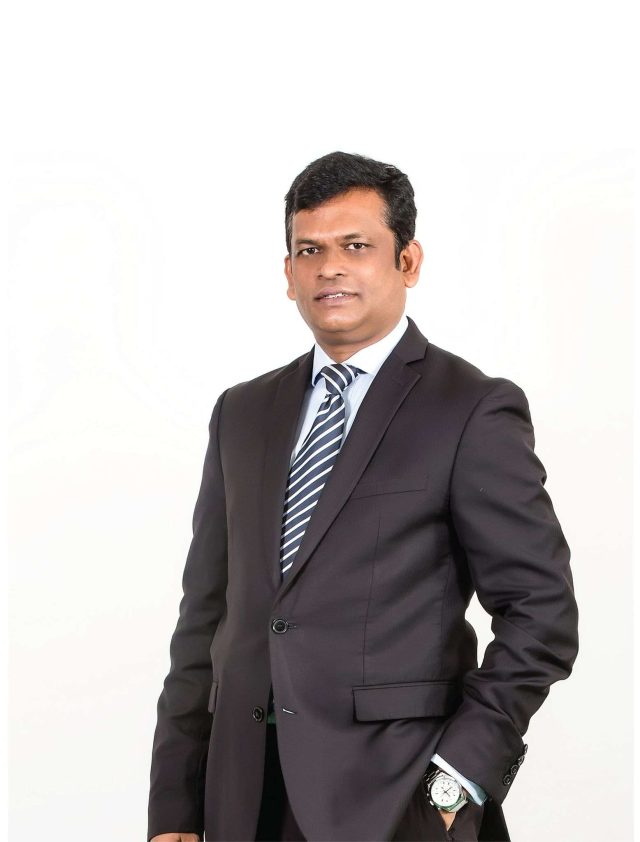 Mohammad Hafiz Al Ahad
Head of Human Resources
LankaBangla Finance Limited
While a number of skills are meant to be learnt, a very few skills are innate that evolve with the person who believes in that skill. In the playground, children or adults managing a whole team of other participants is not learnt from books or any other exercise, instead, they manage the humans effectively. This practice has evolved in the corporate sector and has been entitled as 'Human Resource' department who are responsible for managing employed humans. Working in HR is both challenging and rewarding as it is evolving, with the focus changing from the administrative tasks to the strategic input and having a seat at the management table. This is facilitated by the evolving needs of current organizations. Not all the HR thrives in their career. That said; let's find out the successful HR professional's story of Mohammad Hafiz Al Ahad.
Career History:
In Bangladesh deciding aspired career path from the very early days of graduation is challenging, especially for those who are from the general line of education, compared to the technical education and professions. This is only because of the number of jobs created in the market compared to the number of graduates produced each year, the growth of unemployment is incremental.
So as true for me, I need a job and I got a job in American Express Bank back in 2000 as a contracted HR Associate. And I was not at all sure whether this path of HR will be my career or not because still, I was looking for a better job, especially a government job. However, slowly human resources became a passion to me as I find it goes very well with my personality type and profession. So, I never looked back, and my passion for HR became my profession.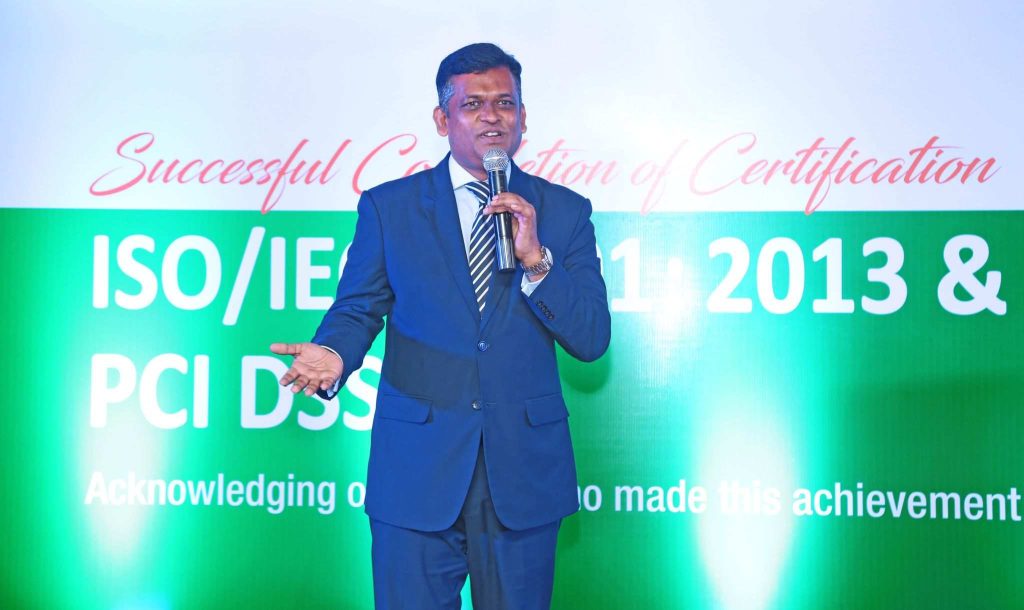 Life Journey:
Today, I am a result-driven HR professional with 20 years of experience, as mentioned, started my career with the American Express Bank and subsequently worked for NOKIA, Philip Morris International (PMI), The Coca-Cola Company (IBPL), University of Liberal Arts Bangladesh (ULA), Rahimafrooz Bangladesh (Agora) and has obtained local and international exposure in the field of HR. A strategic and innovative HR professional who translates business strategy into HR actions that improve individual performance, organizational profitability, growth, and employee engagement. An empowering professional who supports companies and the Senior Leadership Team (SLT) with a unique perspective that human capital is the greatest asset of the organization as well as the most important differentiation strategy. A passionate influencer who thrives on challenges and converts visions and strategies that are actionable and value-added goals.
Education and Professional Development:
Since the very early stage of my study life, I have discovered that I am very passionate to study history, geography, society, human psychology, and philosophy rather than pure science and other disciplines of study. My bachelor and masters in Philosophy from Dhaka University equipped me with various kinds and forms of thinking framework to analyze issues in a rational manner. I firmly believe, a journey towards excellence requires striving to do better relentlessly. Twenty years of hands-on experience in the operational and strategic level of HR in different world-renowned organizations made me even more inquisitive to have acumen on the ever-changing study on human resources management.
Personal development is my passion, therefore, a master's in Philosophy and MBA (Oxford Brookes) may have paved the way for my career in HRM but for the dispassionate pursuit of passion for HRM, I would like to invest more time in the academic study of human resources and organizations. Currently, I am pursuing a certification course at the London School of Economics and Political Science (LSE) on Digital Transformation in HR. This is a study on the prospect of using technology and emerging technology in the realm of HR which includes Data Analytics, Artificial Intelligence (AI), Machine Learning, Natural Language Processing (NLP), Automation, and Robotic Process Automation (RPA), and Decision Science, etc.
Finally choosing HR as a career is absolutely perfect for me as it encircles both my personal and professional aspirations and competencies. I look forward to a better world from all perspectives, happy faces around help me to get mental tranquility. My current role as Senior Vice President & Head of Human Resources, LankaBangla Finance Limited (LBFL) is an absolute profile match for all three reasons, LBFL invest approximately BDT. 20 million for people development for better business outcomes (People, Planet and Profit) and LankaBangla Foundation, CSR wing of LankaBangla, help me to get involved in different social development activities as a member of the CSR Committee. For example, LankaBangla recently signed an MoU with Dhaka North City Corporation (DNCC) that it will gift a plant to each newborn baby 0-2 years old at the time of collecting birth certificate with an expectation that both trees and kids will grow together and parents will take care of the plants as their kids. This noble initiative will certainly have a minimum amount of contribution to curve global warming and help to achieve the sustainable goals.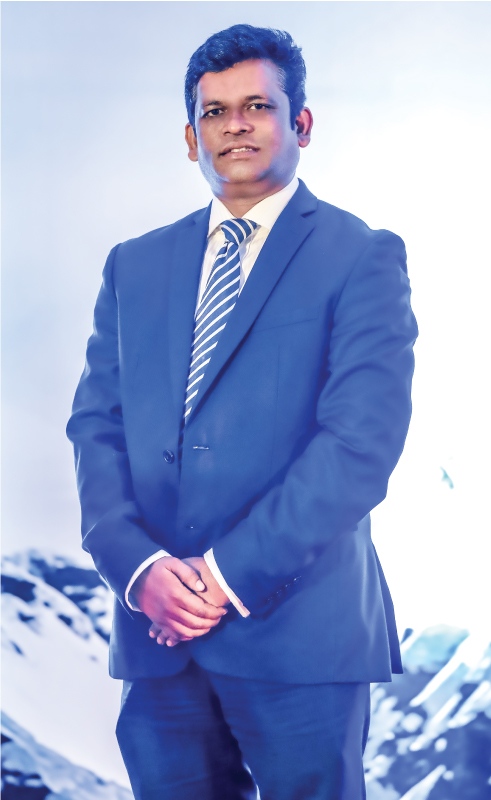 Highlights of Achievements, Merits & Honours:
During the last two decades of my career, there are a number of achievements to cherish and to take pride in. The biggest achievement is learning and self-development from both world-renowned MNC's and local Bangladeshi conglomerates. A blend of local and MNC background made me an expert with synthesized knowledge to maneuver the strategic HR and HR operations skillfully. Concerning formal recognitions, out of many, a couple of recognition is remarkable and those are :
PMI Recognition for Excellence Award (the 2nd Highest Global Award) for successful completion of a Job Evaluation Project based on HAY Methodology at Philip Morris Pakistan Limited, Pakistan.
LankaBangla Finance Chairman's Eminence Award (Highest Award) for outstanding strategic contribution during pre and post-pandemic (COVID-19) era and Automation of various HR processes as part of digital transformation strategy of LankaBangla Finance.
Bangladesh Project Lead, initial stage, for New Horizon (HR Business Process Re-engineering), a global initiative of Philip Morris International, Bangladesh Chapter.
Design and redesign of HR strategy, developing comprehensive talent management strategy and competency framework development for a few local companies are notable
Hobbies and Other Interests:
So, by the time you may assume that my hobbies and interest will be acquiring new knowledge to keep myself relevant and contemporary and at the same time history, geography, and evolution of culture, which took me to almost eleven countries ranging from Asia, Europe, and North America. Still, a long way to go. Sometimes, I think I will be a world traveler after taking early retirement from my professional career.
I am, who I am today, and have made a great contribution to the companies I worked for. Their world-class training and development programs, exposure to work in different countries, nationalities, and cultures transformed with a strategic mindset as a corporate professional, and adaptability to work with different cultures broaden the horizon of socialization as a human being.
Corporate Perspectives:
From a corporate perspective, an organization is nothing but a combination of different jobs, similarly, the business outcome is nothing but a result of a decision. There are billions of scholarly research and publications, considering the current age of digital transformation and various pessimistic discussions of the impact of globalization, despite having much positivity, I think this is the time to embrace the technologies and emerging technologies for business and people related to decisions and philosophy of the organizations should be a triangle encompassing people, planet and profit.
In my twenty years of career with organizations and even today, most of the organizations make business and people-related decisions based on assumptions and learning from past experience. Innovations of emerging technologies can augment this decision-making if they can introduce technologies like Data Analytics, Artificial Intelligence (AI), Machine Learning, Natural Language Processing (NLP), Automation, and Robotic Process Automation (RPA). Although it requires an initial investment but has a long-term impact on business outcomes in the form of enhanced productivity and profitability.
Given the scenario, for example, 'onboarding of new employees, a significant amount of onboarding processes can be automated under the umbrella of robotic process automation (RPA) which is repetitive and doesn't require direct human interventions. Specifically, related to onboarding i.e. identifying candidates to initial orientation. Therefore, AI and Machine Learning tools can identify the most suitable candidate from the web or internal CRM i.e. sourcing can be partly automated. With respect to assessment, AI and Machine Learning based platforms can help to process the behavioural and numerical assessment e.g. through game-based assessments or video interviews can help HR to assess the behavioural competencies, i.e. sentiment and thematic analysis. During orientation, AI and Machine Learning based Chatbot can help to schedule interviews, basic information on the organization, policy processes, compliance, provide clarity of roles, functions, and performance expectations, and of course as it is equipped with a communication channel so that it can work as live HR operations associated. Precisely, these are the top-line processes that can be automated.
However, processes that require human intervention wouldn't be practical to automate, such as contract signing as this requires a physical signature. Although to some extent, if law permits, this can be done electronically as well. The key scope of automation remains within repetitive, manual tasks and processes i.e. human intervention is not necessary. It can save time, better employee experience, reduce headcount cost and increase organizational productivity. And these all can be done through 'Chatbot" a product of AI, Machine learning, and RPA based automation.
New employees will have curiosity about organizations, HR systems, and processes, the inquisitive mind may get all responses 24/7, greater role clarified by going through policy, processes and reducing compliance risk. HR can save time from repetitive tasks, encourage them to renew their skills set, and can focus on value-adding services. Indirectly, creates new jobs for HR professionals e.g. HR Analytics. HR leaders can leverage these concepts to provide a culture of innovation as well.
It creates a positive brand image for employers and as it saves time, so as money, despite initial investment. It doesn't require human interventions, so a small smart HR team can run the show efficiently to improve organizational performance.
Various studies suggest that the negative impact of automation in the onboarding process is a by-product of transformations, ultimately automation is the way forward. Employees may miss the emotional part i.e. human interactions in some onboarding processes which is only repetitive and time-consuming. For complex issues, HR professionals will remain inevitable.
Automation in onboarding changes work culture i.e. may be redundant some human-operated jobs. To remain employable, they require continually enhancing skill sets or upskill. Lack of learning agility may have a negative impact on HR professionals and risks digital transformation of HR. However, the skill-shift or employment displacement is not new such as migration of labour around the world and immigration programmes of different developed countries.
On the other hand, by introducing RPA to automation and enhancing the skills inventory, organizations require a significant initial investment. Automation is more focused on the new generations compared to traditional generations which indicates a large community may subsequently be redundant, implies may have a chance of losing experienced professionals in the organizations. Moreover, stakeholders' buy-in and alignment may have a negative impact during the transition of automation. For example, from a business perspective, despite having great intention by the companies of implementing 'Blockchain' technology may fail due to unwillingness and poor infrastructure of stakeholders and skills shortage.
Finally, and above all, rather than focusing on the financial performance of the organizations, they should aim for the sustainable goal which encompasses People, Planet, and Profit. This will make a better business and a better world.
Utterance:
Let's embrace digital transformation under the ethical guidelines and let's work for the triple bottom line (People, Planet, and Profit) for a better sustainable world.