Shamima Akhter
Head of Corporate Affairs, Partnerships and Communications
Unilever Bangladesh Ltd.
The woman warrior, who breaks barriers and challenges patriarchal norms every day, standing as an example of excellent caliber and immense dedication, is Shamima Akhter. As Head of Corporate Affairs for Unilever in Bangladesh, Ms. Shamima Akhter looks after corporate affairs, partnerships for sustainability initiatives, and company communications. Ms. Shamima joined Unilever in 2019, and with 17 years of work experience, she has worked at global brands like Coca-Cola, Grameenphone, technology start-up QUBEE, USAID, and UNDP. She also holds a Master's Degree in Development Studies from North South University and Masters of Arts (Gender Studies) from the University of Dhaka.
Her objective is to drive growth for the business through corporate affairs, stakeholder management, and sustainability, which are necessary for today's business environment.
Apart from all these, Ms. Shamima enjoys climbing and cycling. She has joined four international expeditions and cycled in Indonesia, India, Nepal, and Madagascar. In addition, she is a volunteer for International Coastal Cleanup (ICC) and has participated in the coastal cleanup for the last eight years. In partnership, Shamima also runs Dhaka Dough- a health food business since 2015, the first health food brand in Bangladesh. Let's read her story: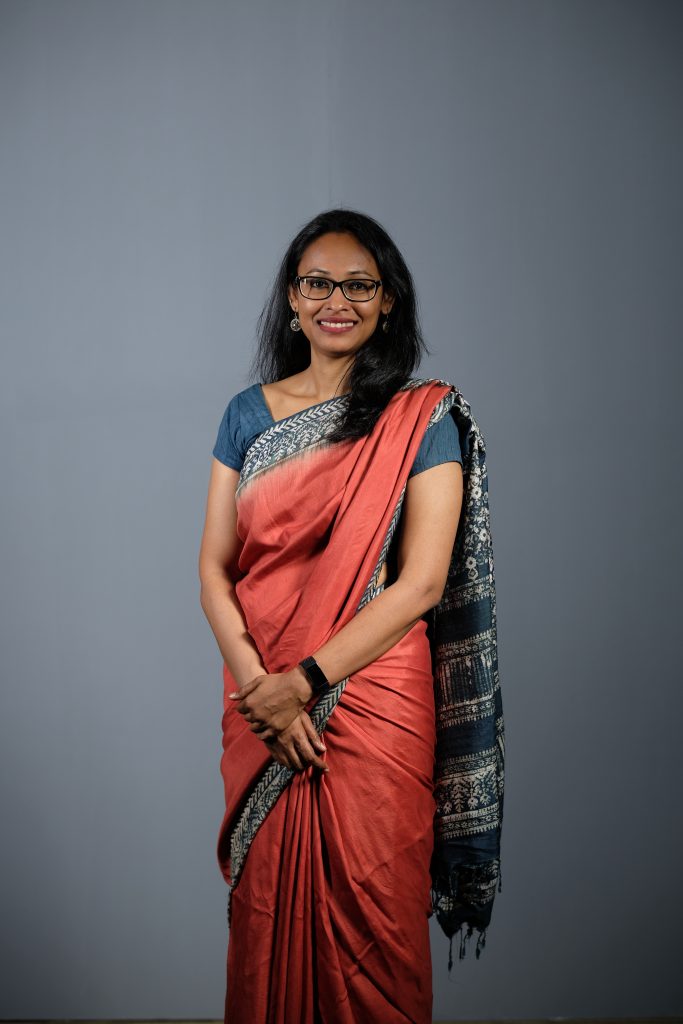 The InCAP: Ms. Shamima Akhter, please tell us about your journey of entering Unilever Bangladesh Ltd. in 2019?
Shamima Akhter: Unilever Bangladesh has been the No. 1 employer of choice across all sectors in Bangladesh for many years. The company has also been the top employer in the FMCG sector for a decade now, contributing to the growth and development of the nation. Spanning over five decades, we are the market leaders in nine out of the ten categories that we operate in; we have 28 purpose-led brands that reach 9 out of 10 households in Bangladesh. About 95 percent of our portfolio is produced across our eight manufacturing hubs in Bangladesh.
Before joining Unilever, I worked in leading corporates, including one of the largest beverage companies and telecom. However, my career started in the development sector, where I specialized in programme development and communication design. I worked in sustainability and stakeholder management, aided by communication to help the business grow with purpose. I connected with the values of Unilever because it is committed to making sustainable living commonplace, not just a CSR approach but a strategic choice. When I learned about Unilever's ambition to be the global leader in sustainable business, it matched my personal purpose, and I felt this would be the place where I could make a difference.
As a framework for driving sustainable change, Unilever Bangladesh was eager to build a multi-stakeholder model by partnering with government organizations, NGOs, development partners, local government, and communities to drive sustainable and meaningful changes in terms of nature, health, and inclusive society. The business needed an individual who could collaborate and co-create by working with a diverse group and guiding the business towards its strategic goals. Due to my varied experience working in not-for-profit, startups, and large multinationals, I came across the right choice for the company. Also, Unilever promotes diversity and inclusion agenda as one of its top priorities, which helped me to choose this as my second home.
We are attentive to know an overview of your organization's communication department, such as your team size, strategy, and others you want to mention?
The role the Communication & Corporate Affairs team plays in building trust with corporate stakeholders, including employees, government, NGOs, investors, sustainability experts, media, and activist citizens, is now more material than ever to Unilever's success.
It's four members of a small and dynamic team at Unilever. Our CEO often gets the question of how he runs one of the largest companies in Bangladesh with a small Corporate Affairs team! The recipe for success is a tight-knit, energetic team passionate about delivering results! I have a sustainability and external communication lead who is responsible for working with partners like NGOs, Startups, and community organizations and helping our brands achieve our brands' social mission along with the company's long-term development agenda.
The person is also responsible for building communication strategies for the company and executing communication campaigns to amplify our initiatives through different forms of media. It is also critical for us to place our opinion on critical policies and topics that would shape the country's future. Our external communication lead also develops and drives such issue-based communication.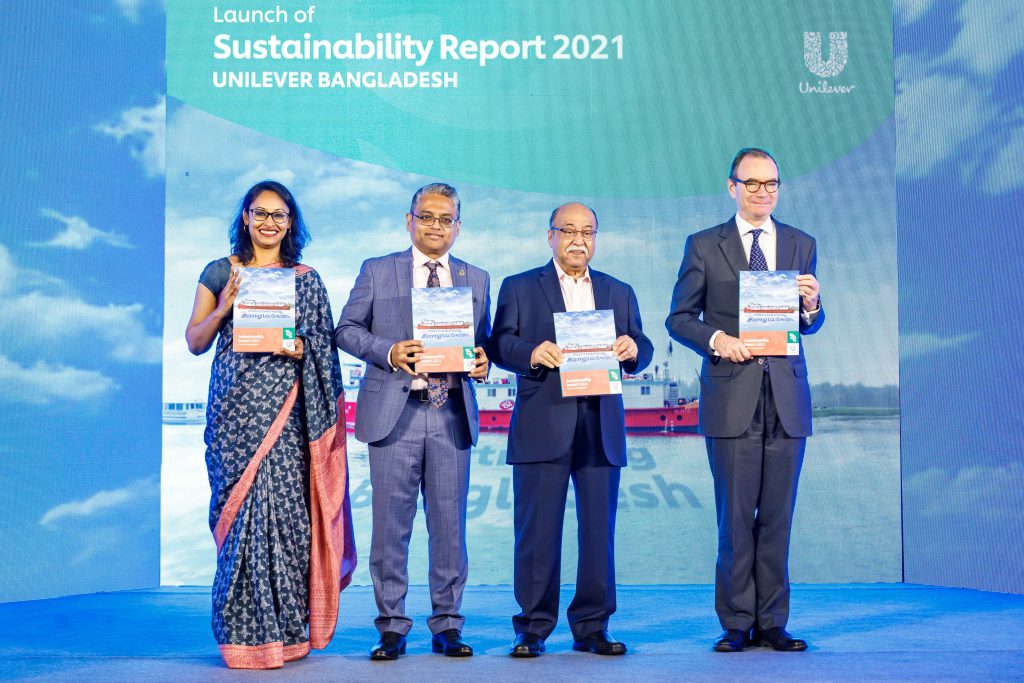 Another critical person in my team is the internal communication manager, whose responsibility is to closely work with the CEO and the company's leadership and drive internal engagements through communication channels. The person is responsible for all leadership communication and companywide engagement platform development and management. It is critical to keep our large employee pool engaged and connected and build their confidence in the company through designed communication campaigns. The third team member is responsible for developing all the communication materials per the corporate brand guideline and is the custodian of our corporate brand in Bangladesh.
It is also important to highlight that each Management Committee member (top leadership of the company) has a strong and engaging role in corporate affairs as they interact with diverse groups of stakeholders as the spokesperson for the company. Building and maintaining a company image is the responsibility of the company's leaders.
What challenges do you face when you play your role, like all communications and corporate affairs in your organization? How do you overcome those?
Unilever is a globally reputed organization that aims to build a sustainable business. As the corporate affairs head of the company, my job is to ensure we are maintaining our years-old reputation, keep building the right narrative for the company as the leading purpose-led, future-fit business and actively engage with our wide range of stakeholders.
Communication & Corporate Affairs (C&CA) is a revenue-generating division of the company by earning the right reputation and trust. Trust is the currency that enables institutions and businesses to operate successfully and drives economic and social progress.
While doing our job, the constant challenge is to help navigate the business in this BANI world ('Brittle', 'Anxious', 'Nonlinear' and 'Incomprehensible') and ensure business continuity. The pace of change in the world is accelerating, requiring C&CA teams to be always on high alert, anticipating the major shifts we see in society. As one of the largest organizations, our stakeholders are large in number. Due to the global connectedness, any issue can become a crisis if we fail to predict the early signs. In many cases, our focus can shift due to external forces and events, and we can feel overwhelmed by the constant flow of urgent matters.
Another major challenge is the ever-changing external stakeholder interests and keeping them updated and aligned with our vision and strategies. Finally, the major challenge that any corporate affairs person can face is working on topics that can take years and hard to showcase short-term wins. But such strategic collaborations or projects can shape the future of the business and be a game changer for the organization.
It is important to anchor our focus on business priority and build a communication and corporate affairs plan in alignment with the core priority. The team will only win when the environment has a high support and high demand culture with a capability to assess the important vs. urgent matters and flow the energy for the important issues.
I believe that if someone is passionate and clear on purpose, it is easy to navigate any challenge as purpose always works as the north-star. Mutual trust and clear communication come as critical tools for addressing any challenges.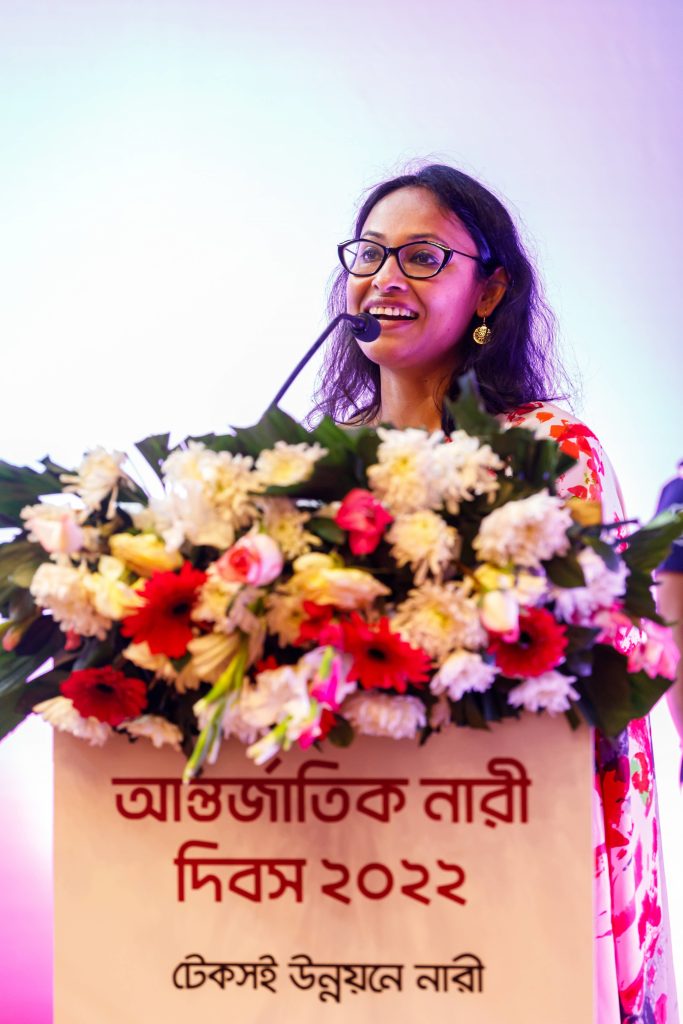 Ms. Shamima, we know that communication has different segments. From your experience, would you please mention how different elements differ from each other?
For most of the C&CA function, much of our day-to-day work is focused on shaping our reputation as the leading purpose-led and future-fit business. Proactive story-telling and thought leadership, driven through a consistent narrative.
What is your most significant achievement as of now?
Well, I can't say I have achieved something significant that has quenched my thirst! But a couple of my achievements have helped me to stay motivated. First, I have a beautiful family with my husband and two loving children, who have been the constant energy of my life. Second, I have made many unconventional decisions in my career, and my family has always supported my decisions. I chose different organizations and sectors in my career, from INGO, donor organizations, local NGOs, and startups to large MNCs, and my experience was enriched through every stint.
Leading one of the largest companies, Communications, and Corporate Affairs, allows me to work on many critical issues such as climate change, helping the next generation to upskill, support marginalized people, build communities and support the development agenda of our government. I find myself fortunate to have such opportunities. At the same time, I feel proud to inspire and guide our employees to drive the business as a force for good.
More importantly, while being a full-time corporate professional and a mother, I kept my passion alive and live an active life. I have cycled in many countries, such as Nepal, India, Indonesia, Madagascar, and Rwanda, and trekked in many mountains. I believe in having a hobby and giving time for it. Eventually, it gives us more strength and energy to navigate our life better.
To what extent does your motivation help you to thrive in your career?
A motivated individual always brings the best of herself to work, which creates a positive environment. I have always chosen a job that I loved to do – be it small or big. Also, I believe that every task is important and try to build a clear vision of the end goal. People's stories always inspire me, and I take inspiration from everywhere and not only from seeing successful people. My drive to support people has always given me the strength and courage to go the extra mile and extend hands, helping me take our organization forward.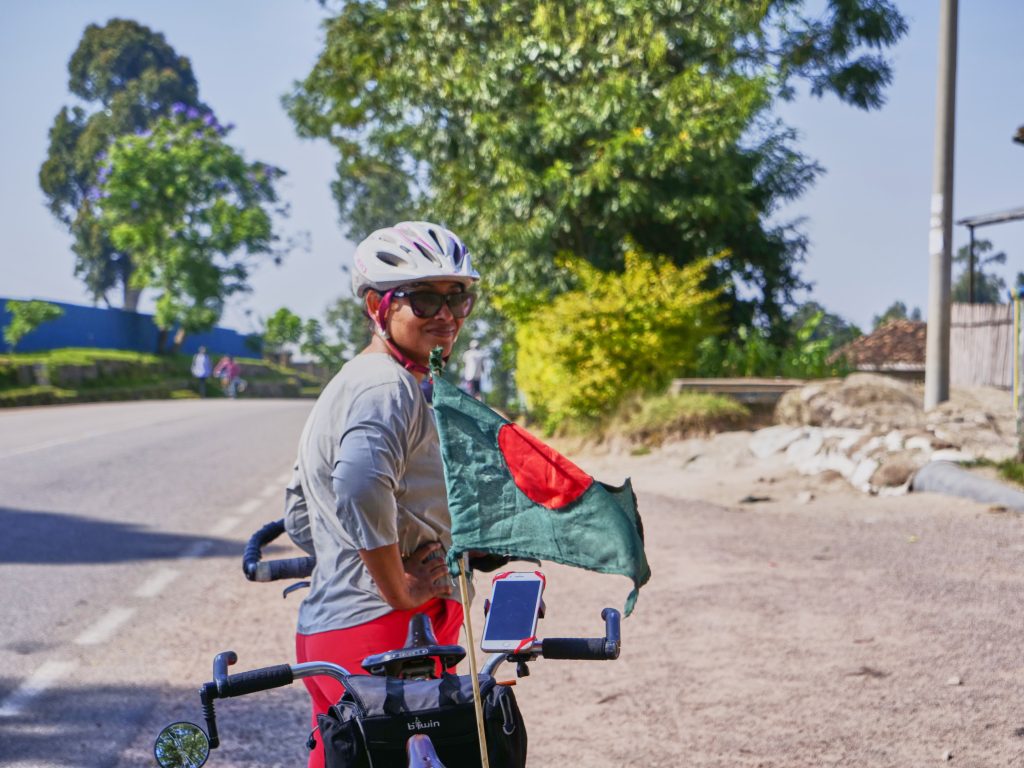 What advice would you give to future candidates who are interested in making their career in communication?
Even in the last decades, communication professionals were known for crafting press notes, developing communication for top executives, and managing relationships. The world has changed, and C&CA has become a strategy department that helps the business to earn its license to operate within the community and develop for the future. Identifying opportunities and anticipating potential risks are critical attributes of becoming a successful corporate affairs leader. Someone must love solving a problem that is vital to the business and for a wider stakeholder.
Also, it is important to have analytical thinking along with curiosity to find a humane story that can make a communication professional a corporate leader. As a C&CA person, be a collaborator and have a larger vision that goes beyond short-term targets. You must build your energy for a long marathon and not a sprint.
Ms. Shamima, please say something to our readers.
Don't be shy to showcase your vulnerability and have the courage to say that I don't know all the data and information but have the thirst to know. Build the psychological stamina that is needed to face ambiguities. At this time, a good leader needs to be ready to unlearn and learn as the world is changing every day, and without agility to learn and act, we will only be followers and not leaders.
Skill Set:
Excellent language and writing skills in both English and Bangla
Basic understanding of business, regulatory frameworks, and other industry-specific technical knowledge
Storytelling
Analytical thinking, problem-solving, and negotiation skills are crucial. Experiment and risk-taking mentality, fail fast, learn fast. To be effective in today's ever-changing and volatile world, a key skill is not just high EQ and IQ but also CQ, or Crisis Quotient. That means the ability to handle any crisis that is thrown at you unpredictably by focusing on what matters most. CQ translates into sharp prioritization and the ability to focus intently on the biggest differentiators and the greatest leverage areas.
Prayer For The Human Civilization
"Never doubt that a small group of thoughtful, committed people can change the world. Indeed, it is the only thing that ever has." – Margaret Mead.
The InCAP: Thank You!
Shamima Akhter: Anytime! All the best!
To know more journeys of Professional Icons, Please Click Here!