Md. Tajdin Hassan
Chief Marketing Officer
Daraz Bangladesh
Md. Tajdin Hassan, a marketer by profession with over 15 years of experience across variegated fields, is currently the Chief Marketing Officer at Daraz, Alibaba Group. Daraz Bangladesh has appointed him as CMO effective from July 29, 2021. In this role, he will be responsible for managing and overseeing all the marketing-related matters of the e-commerce platform. Prior to joining Daraz, Mr. Tajdin worked as Chief Strategy and Digital Transformation Officer at The Daily Star.
He Co-founded Torun Digital, a content platform for the youth. His projects have been highlighted in INMA- International News Media Association, GXpress- an Australian Tech Newspaper, and Global Ties U.S.
During the crucial time of the COVID-19 Pandemic, Co-founded Mission Save Bangladesh, a step that received cognizance and appreciation from people all over the country of Bangladesh and abroad. It's an initiative he took to support underprivileged families affected by COVID-19. As a result, it got highlighted on some top international news platforms, including big names like The New York Times, The Washington Post, A.P., Yahoo, and the list.
Mr. Tajdin is the Former President of the BRAC University Alumni Association, who got awarded jointly by the World Association of Newspapers & News Publishers and Google for Digital Media projects. He is also an alumni member of the exchange Programme of the U.S. state department and wrote three books for the youth. His first book, The Transition, was published in Ekushey Boimela, Bangladesh's most prominent annual book fair. His second book on Personal Branding got published in 2020. His 3rd book, Think Like CEOs, has recently been released and is highly appreciated across the business community.
He has also been invited as a speaker to speak at different International conferences in Chennai, Mumbai, Malaysia, and Bali, along with BBC UK, Quint, and other renowned brands. In addition, he attended many training programs and workshops in the USA, Hong Kong, Germany, Switzerland, Singapore, Bangkok, India, and Sri Lanka.
Besides this, Mr. Tajdin is also a successful Google Squared online graduate, which defines the digital marketing leadership course developed with Google. He is also passionate about writing articles on his blog and sharing those on various social networking sites. Additionally, he has done his Executive MBA from IBA, University of Dhaka. Indeed, he has a successful track record in the leading marketing portfolio.
We are exploring his extraordinary journey through an exclusive interview where he shares his experiences, aspirations, challenges, and triumphs with us.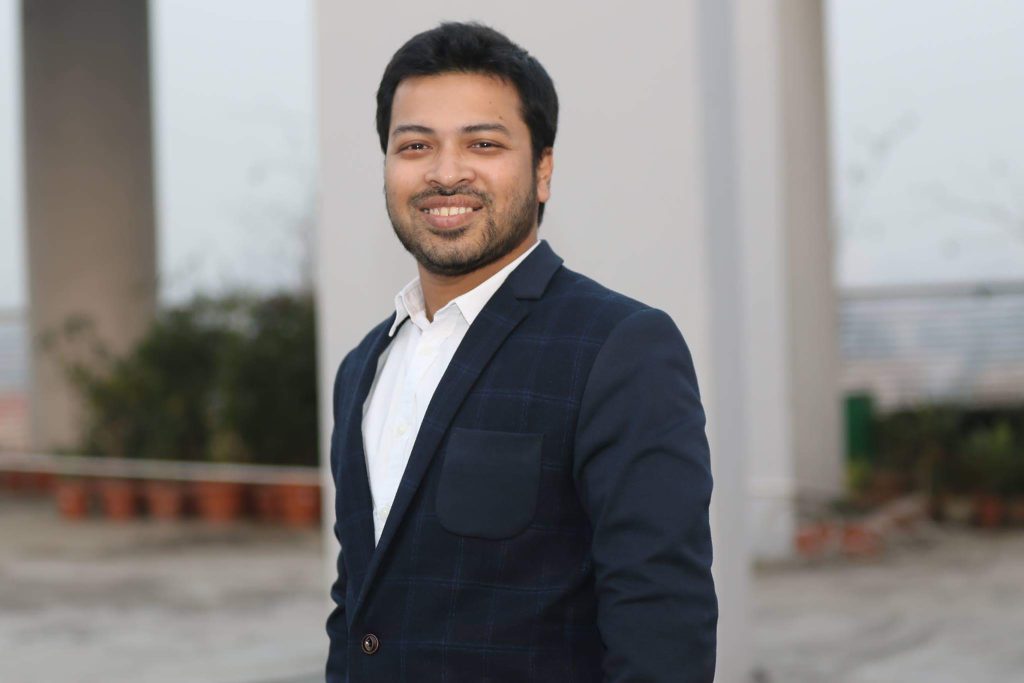 Cogitation of Work
Mr. Tajdin Hassan, you were in the media industry for long years, and now you are in the E-commerce industry, which is entirely different. How do you enjoy your position as Chief Marketing Officer in Daraz Bangladesh?
Prior to joining Daraz, I used to work for leading English daily. My decision to pursue a different path was significantly driven by the extensive development of the e-commerce sector. I felt that I could make viable contributions to the sector primarily by building a strong brand. At Daraz, we are now working towards its goal for 2030, which majorly includes extending the business and its strength across South Asia.
We aim to achieve a customer reach of 100 million in this region; hence are preparing the Bangladesh market for that: by initially determining four key battles, which include: Fashion, Beauty, Daraz Mart, and Home and Living. Moreover, we have also opted for a sustainable business model. The investment from a global company like Alibaba definitely indicates Daraz's great potential and the impact the brand has created throughout its journey.
Working towards these goals has taught me a great deal, and every little achievement drove me towards more. I am truly enjoying my time here, surrounded by a dynamic group of employees, all working relentlessly towards this goal of building a strong e-commerce brand in Bangladesh.
Compared to the other e-commerce companies in Bangladesh, Daraz has grown tremendously. What are the reasons behind this?
Daraz has been incredibly proactive and innovative and, as a brand, puts its customers' and sellers' interests first. Moreover, we are focused on driving positive changes for all stakeholders in the ecosystem. These aspects have accumulated to become our most significant strengths over the years. Moreover, our innovative campaigns have successfully kept customers engaged while making shopping experiences more affordable and enjoyable. 11.11 One-day Sale, 12.12 Sale, Bengali New Year Campaign, Daraz Mall Fest, and Daraz Anniversary Campaign are a few among them.
On top of that, we are also training our sellers to get them updated on the newest digital changes consequent to Daraz's consistent technological and commercial alterations. We believe in building trust and excelling through innovation; hence strive to ensure a personalized and seamless experience for our customers. Our customer-centric approach plays a huge role in helping us grow through a loyal group of incredible consumers. Moreover, we are constantly evolving through updated marketing approaches. For example, we have recently signed into an affiliate partnership with Prothom Alo, which we expect will enable massive opportunities for audience-centric platforms. We believe we will continue to grow through innovation, the major growth driver of Daraz, and that is exactly what sets us apart in the market.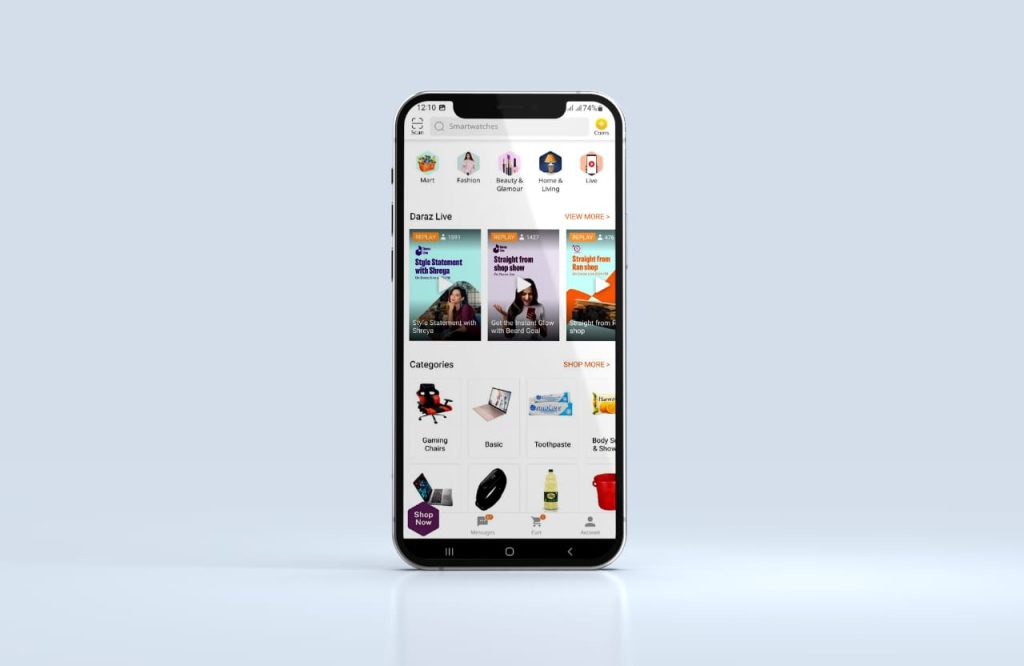 During the sale campaign of Daraz, it needs to deliver immense delivery with maintaining the proper timeline. Although we know we cannot make everyone happy, a huge volume of unhappy customers complain most during the sale campaign. How does Daraz manage this?
Our own logistics service, Daraz Express, is equipped with a comprehensive coverage ability with a capacity of daily 300,000 plus nationwide delivery and is monitored by 2500 plus operators, while 5000 riders do deliveries. Daraz Express has 450 vans and 1800 plus bikes dedicated to ensuring swift delivery. Moreover, we have a total of 166 collection points in 64 districts consisting of 88 hubs.
In addition, we have the Same Day Delivery option for Daraz Mart so that customers can receive their daily necessities on time. We also work with third parties or 3PL, which include Pathao, E-Desh, E-Courier, RedX, and Paperfly, all of which work to ensure seamless deliveries. Hence, overall, we believe that we have plentiful resources to serve a hefty volume of customers, but having said that, we are also trying to improve even further.
Regardless, whenever there is a necessity, perhaps during the added pressure from the campaigns, we include extra people to serve our customers better.
What new initiatives are you adopting in this competitive market as one of Bangladesh's leading Online Shopping Companies to help you stand out? What do you think about the competition?
The e-commerce sector in Bangladesh has been going from strength to strength over the last decade, particularly during the coronavirus pandemic, as online purchases skyrocketed. Our primary concern from the beginning was creating a trustworthy platform accessible by all, and anyone can buy anything; as I say, a one-stop solution. We are not limiting our services to metropolitan areas; as the largest e-commerce platform, we also focus on removing the obstacles of online shopping in remote areas. Secondly, we are very diligent in developing our digital transaction infrastructure.
What we usually do when we place an order online and then pay in cash at the delivery time cannot be called digital commerce or e-commerce. We have incorporated every payment modality in our system so that no one faces the barrier of online shopping. However, our customer service has been the most vital support for our customers. We have gained trust with our return policies, and the pool of millions of products in one platform is one of its kinds in Bangladesh. A company can have everything, but at the end of the day, the customer's trust is the heart of any company. I believe we have been successful in the process, and we will continue to add more value to their life.
Well, the world is a place where competitions will live forever. But how we differentiate ourselves from others is the key to sustaining any business. The world is changing, customer demand is changing, and we are adapting to the changes and bringing other additions for our valuable customers. We are well prepared and motivated to serve and add value to our customers, which has always been our primary goal. So even if any other significant competitors come in the future, it won't matter to us as we have gained the trust and devotion of our customers, and we will continue to fulfill their expectations.
We have around 6000+ employees currently working at our organization across the country. Within these two years, we have increased our seller number from 33,000 to 41,000, maintaining the seller quality over quantity. However, the number of employees is the same as they managed to pull off the work effectively & efficiently.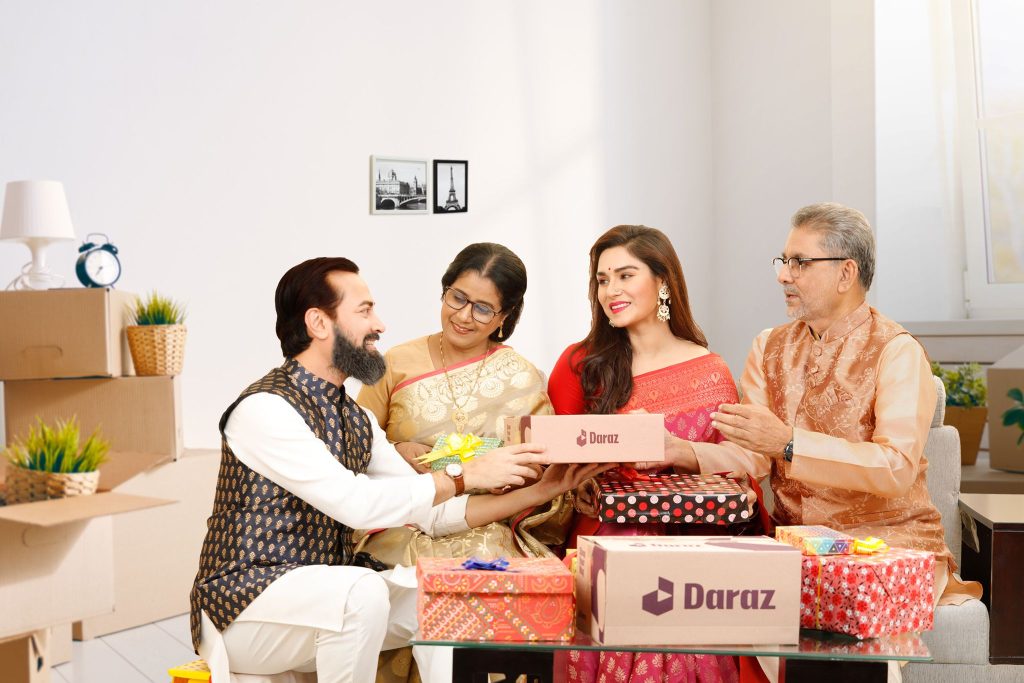 Mr. Tajdin, we are witnessing a gradual increase in the number of entities entering the digital shopping industry. How does Daraz perceive this development?
Indeed, online shopping has changed the way people conduct commerce. It has transformed the shopping experience for both consumers and entrepreneurs, providing great opportunities for the entire Bangladesh economy as a whole. For entrepreneurs, in particular, online businesses have shown excellent prospects, especially during the Covid-19 pandemic. The pandemic-driven global e-commerce surge was initially born out of necessity. Digital shopping allowed a practical alternative amid closed retail stores and strict lockdowns.
With digital payment, quick delivery, personalized services through chats, and utmost convenience– shopping online has become a dream for consumers. This allowed the shops to adjust while curating a better and smoother shopping experience, which nudged the consumers to keep ordering online. As the two segments continued to support each other, digital shopping kept gaining momentum with increased internet usage. As a result, more and more entities are now hopping onto the digital shopping industry owing to the massive benefits and prospects. Daraz sees this transition from offline to online positively and encourages consumers to move to digital shopping as much as possible. This digital transformation will significantly impact our country, economy, and people as we progress toward a digital era.
As few e-commerce businesses in Bangladesh have been making the headlines negatively, consumers' faith in this industry is becoming a growing concern. So how can the e-commerce industry overcome such a crisis?
Since the very beginning, Daraz has maintained complete transparency regarding its products and services. Our simplicity and honesty have helped preserve consumer loyalty to our company even during challenges and controversies. 'Trust' and 'innovation' are two words that have always inspired us to go beyond the traditional boundary and excel in every aspect.
Our motto is simple; preserve the interests of the sellers and consumers at all costs. We believe it is important to bring positive changes for all stakeholders in the e-commerce ecosystem for an overall healthy and sustainable e-commerce industry. The e-commerce industry is already on its way to overcoming the challenges as consumer buying behavior is increasingly shifting to digital. Daraz will consistently uplift consumers' expectations regarding the app user, sellers, buyers, and many more!
How do you handle the number of customers complaining about the interrupted delivery, quality of the products, search and filter system interruption from the app, and many more? What steps has Daraz taken to tackle this?
First, it is important that we understand the marketplace and how this marketplace works. Daraz acts as a trustee between a seller and customer (marketplace model) instead of buying and selling products to the customers (retail model). Every customer that places an order on Daraz is protected by a 100% Purchase Protection policy: 100% Genuine Products, Safe & Secure Payments, and Easy & Free Returns. Over the years, whenever the customers come up with a complaint, we have taken instant initiatives to resolve the issue.
For example, Daraz has been conducting continuous seller development campaigns to resolve product quality-related issues to ensure the utmost quality. Meanwhile, Daraz has launched Daraz Express and one-day delivery services in Dhaka and Chattogram to provide the most speedy and convenient online shopping experience. Daraz will continue to initiate similar solutions to all our consumers' issues to give them the ultimate digital shopping environment.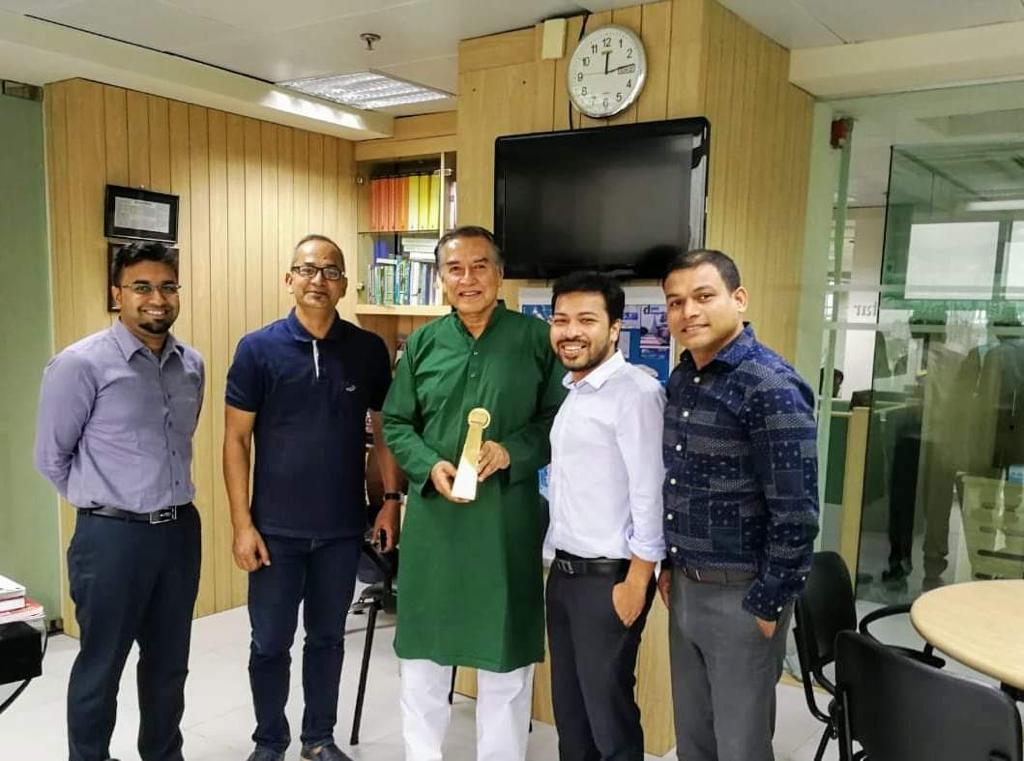 In this modern era, people prefer digital shopping, making them unsocial, lazy, and less entertained. Do e-commerce companies like Daraz make them less active day by day? What's your take on it?
Convenience is the backbone of e-commerce. E-commerce allows the merchants to read behaviors, trends, likings, dislikes, and many more to introduce products and services catered to the consumers' needs. Whereas shopping online offers the convenience of purchasing items when and where it suits the consumers through their preferred payment method.
Today, people live a hectic life with multiple jobs, children to care for, and plenty more. Under such circumstances, e-commerce has come as a blessing. E-commerce platforms like Daraz present a unique opportunity for consumers to shop conveniently, among many amazing campaigns and offers that are usually not available offline. These platforms help consumers take off extra pressure from their every life by bringing shops to their fingertips!
What has been your biggest challenge to date as a CMO? How did you work to overcome this?
The future of this economy lies in the development of the digital ecosystem. One main factor in making this sector thrive is trust. It is equally challenging as well as exciting when it comes to uplifting the trust within the customers. Daraz's rebranding campaign took this trust forward, bringing new hope, enhanced consumer experience, and a new era of digital shopping.
It was a great challenge as well as an opportunity for me to maximize my reach as a CMO. New better, bigger, and more dynamic offerings, we introduced a strong brand identity into the minds of millions. With a new logo and new experience for customers, Daraz gave a strong message that resonates with the changing needs and wants of customers. In addition, the new Daraz came with the promise of a shopping experience that is unlike ever before.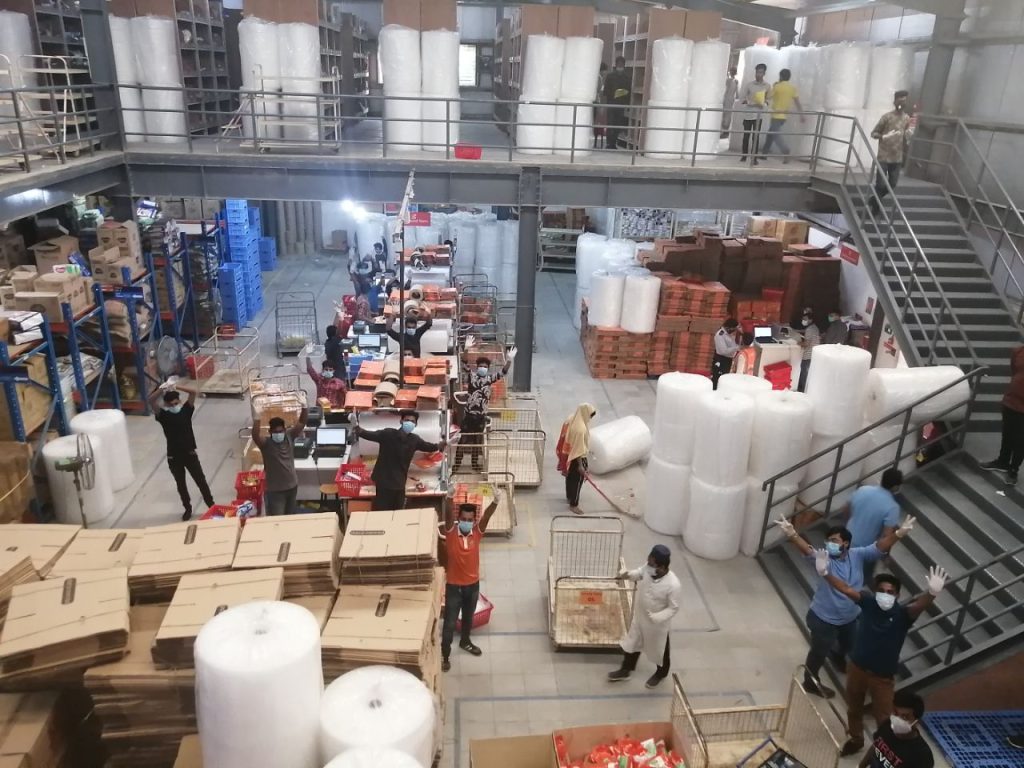 Mr. Tajdin, many people follow you as their icon and leader. Please, say something to them.
Being a part of Daraz and working with a great passion for building a sustainable e-commerce ecosystem in the country is always something to be proud of. Every day, we strive to curate great experiences for the consumers.
As the CMO of the country's largest online marketplace, I feel inspired by working together with everyone in serving the people of this country in the most efficient and innovative ways. During my years of working in this industry, people have showered me with immense love. I am grateful to everyone for always being so supportive. I hope the youth will work hard with passion and the courage to take upon and challenge to excel in their respective fields similarly. Hard work is the key!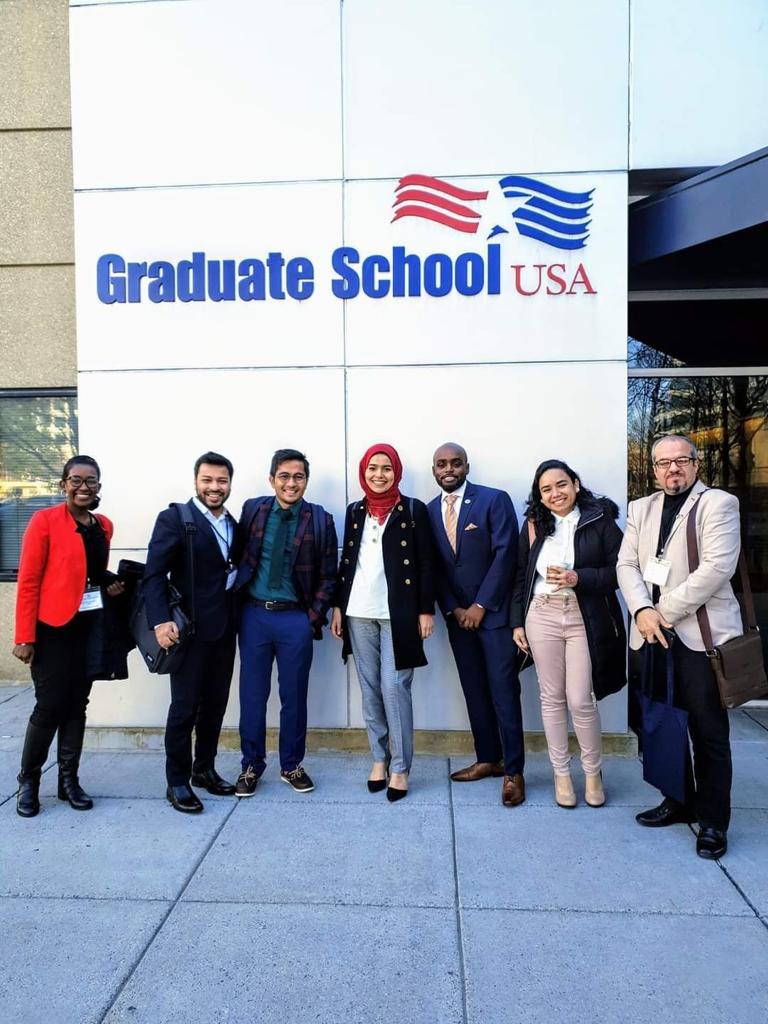 Self Portrait
Mr. Tajdin, how were your early life and childhood experiences growing up?
Despite being the only child of my parents, I never missed the fun and warmth since I was always close to my parents and had a lot of friends around. Although, if I have to recall the best days while growing up, I think my college days were the best.
Tell us more about your education peregrination that enlightened you.
When I got selected to study at one of the top public universities, everyone was excited for me. At that moment, BRAC University was just one year old. When I told my parents that I wanted to choose BRACU, they supported my decision instead of pressurizing me. And I think I took the right decision.
I met some of the best teachers in my life who didn't just make a mark in my undergrad life, but their presence impacted my career. In addition, I was fortunate enough to make some of my best friends. Moreover, being involved with extracurricular activities made my entire experience wholesome.
What factors have influenced you and helped you become the person you are today?

Of course, there are many factors that shaped me into the person I am today. I'll talk about a few. First of all, I think my parents were superbly supportive regarding the decisions I took. They never put pressure on me to choose a job, my education field, etc. Their upbringing is something I am grateful for.
Secondly, the people in my professional life! I was fortunate enough to work with some of the best teammates throughout my career so far, who haven't just helped me to learn but also supported me in different stages of my life.
My family – my wife and my children – are the people who inspire me to do better every morning. From waking up to bedtime, the time I spend with them drives me to be a better person and attempt to make changes out there.
Mr. Tajdin, what's your plan for Bangladesh and its people?

Of course, whenever we read headlines that make us sad about certain issues in our country, we think and plan many things to improve this nation. But if I have to be specific, I really want to work in areas that include working with the value system. We have so many GPA 5 holders, yet we find people fighting on social media, hurting each other. We have so many global young leaders making a mark globally, yet there's so much criticism instead of learning from them.
So be it youth and civic engagement or social work in general, I really plan to work on instilling the value system within the young minds in our country.
The InCAP: It was such a pleasure talking to you. Your interview will be instructive for people. Thank you!
Md. Tajdin Hassan: Such a pleasure for me. Thank you very much to all of you. All the best wishes for The InCAP.
Quick Chat
The greatest achievement of your life as of now
I really can't select one or a few achievements specifically. But instead of talking about achievements, let's talk about a positive outcome that I was able to be a part of, and thinking about it really fills my heart up with joy. Two years back, a person came to my office all the way from Portugal. I was confused at first. Then I learned that the person wanted to thank me because he attended one of my marketing courses online, and he got a job after putting the learning into action. I was amazed and emotional.
How do you define patriotism?
I believe a patriot will not simply complain about what's not happening to make this nation a better place but also start working to change that. If I love my country and I don't like something about it, instead of solely complaining, I should work to change that, not for me, but for my fellow citizens too.
Meaning of Success to you
To me, success is when anyone's work makes a positive impact on someone else's life. Today, if anyone reads or works with me, and if they believe it helped them; that is success to me. Success can't be defined by wealth, awards, or positions. It can only be defined when you know you're in someone's prayers to make a difference.
Your Icon
Shah Rukh Khan
Name the most influential books you have read
The 8th Habit, Rosogolla, and The Soul of a butterfly
Which is the best gift you've ever received?
My children. Their innocence and playfulness take me out of the corporate mood when I am not working. And when I know that I want them to be good people in life, I pray for their well-being and future.
Your greatest fear
My greatest fear is the fear of what's next. When COVID came, I was stressed and drained, thinking of how people around me suffered. This uncertainty is something that really scared me. With so many problems happening in the world, the fear of uncertainty at times keeps me thinking.
Favorite Poet and Author
Satyajit Ray
How do you want to be remembered?
I want to be remembered as a brother to my colleagues, the youth communities I work with, and the leaders I was fortunate enough to learn from.
Your favorite holiday destination
Seattle
Best piece of advice you've received
If you can't help someone in life, at least don't harm someone.
You in only three words
Resilient, Learner, Doer.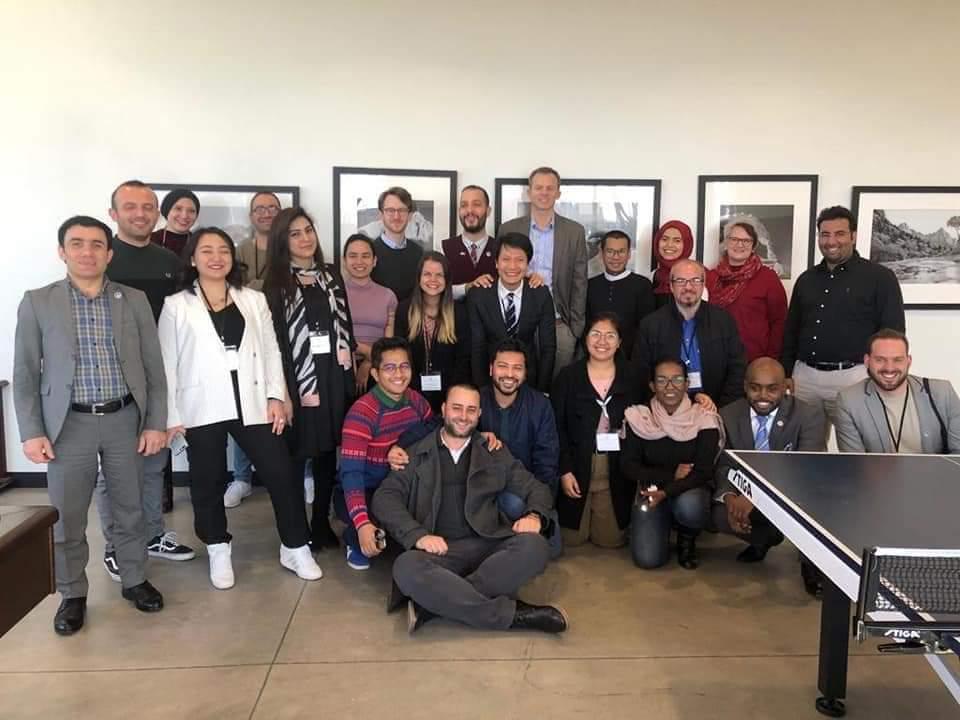 Honors & Awards
YWN Marketing Excellence Award 2020
Asian Media Awards 2018
Global Influential Marketer Award
South Asia Digital media Awards 2017
Farook Zaman Achievement Award for Best Territory officer-2007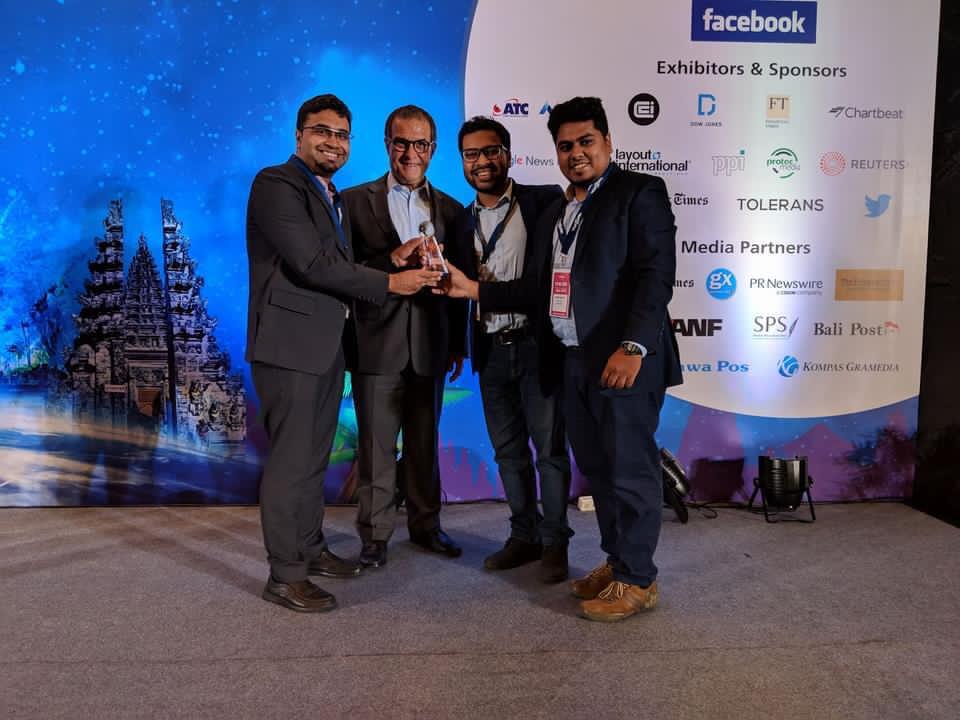 Publications
How Not to get Stuck in a Dead-end Job
Networking for the noobs
Digital Marketing and talent management
Misplacing morality in the Facebook generation
To explore more from our Cover Story section, Please Click Here!