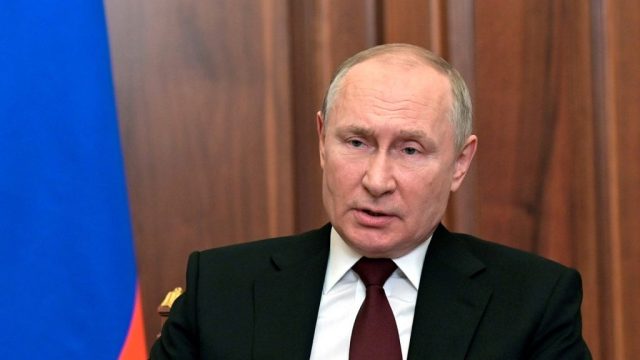 Russian President Vladimir Putin granted the green light for up to 16,000 Middle Eastern volunteers to fight alongside Russian-backed rebels in Ukraine, doubling down on an invasion that the West claims is losing steam on 11 March 2022. The article is about Putin Permits Bringing Fighters From Middle East.
Russia can now deploy battle-hardened mercenaries from battlefields like Syria without risking additional Russian military casualties just two weeks after Putin launched the attack. Sergei Shoigu, Minister of Defence of the Russian Federation, stated during a meeting of Russia's Security Council that 16,000 volunteers in the Middle East were ready to fight with Russian-backed militants in the breakaway Donbas region of eastern Ukraine.
"If you see that there are these people who want of their own accord, not for money, to come to help the people living in Donbas, then we need to give them what they want and help them get to the conflict zone," Putin said from the Kremlin. Mr. Shoigu also advocated handing over to Donbas forces Western-made Javelin and Stinger missiles recovered by the Russian army in Ukraine and other weaponry like man-portable air-defense systems, or MANPADS, and anti-tank rocket complexes.
"As for the supply of armaments, particularly Western-made ones that have fallen into the hands of the Russian army," Putin stated, "of course, I support the option of handing these to armed formations of the Lugansk and Donetsk people's republics." He told Shoigu, "Please do this." Russian state television broadcasted the exchange. After the United States stretched NATO up to Russia's borders and supported pro-Western authorities in Kyiv, Putin said the "special military operation" in Ukraine is necessary to preserve Russia's security.
Ukraine claims to be battling its survival, while the US and its European and Asian allies have denounced Russia's invasion. China has urged restraint. Before obtaining Putin's approval for the employment of Middle Eastern fighters, Shoigu indicated the operation was going according to plan.
On 10 March, US intelligence chiefs told legislators that Russia was startled by the strength of Ukrainian opposition, which denied the Kremlin a swift win that would have prevented the US and NATO from giving severe military assistance. However, Vladimir Putin stated that the issue of how to respond to NATO moves should be discussed separately.
To explore more articles from Politics, Please Click Here!