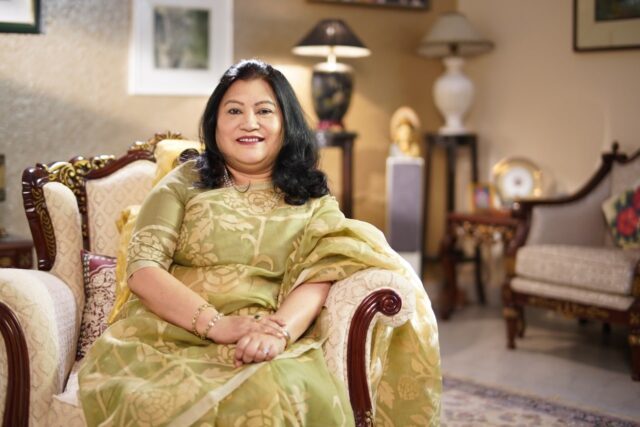 Rupali Chowdhury
Managing Director, Berger Paints Bangladesh 
Trustee of the Board, Bangladesh Business & Disability Network 
Vice President, Bangladesh Economic Zone Investors Association (BEZIA)
The greatest philosopher in your view
All-time favorite Socrates!
Meaning of "Success" to you
To make every stakeholder happy and excited about the future.
Your Icon
There are too many icons, difficult to adore any single person for every trait of his/her personality.
The greatest achievement of your life as of now
To make my organization respected by the majority of the consumers.
Name the most influential books you have read
100 years of Solitude by Gabriel García Márquez & Sapiens: A Brief History of Humankind by Yuval Noah Harari
What did you want to be when you were a child?
Doctor and Singer
Which is the best gift you've ever received?
Unconditional love of my parents
Your greatest fear
Being bedridden for a long time
Favorite Poet and Litterateur
Jibanananda Das, Rabindranath Tagore
What motivates you?
Life itself!!!
One hidden habit of yours that you want to let everyone know
Let it remain hidden!!!
The most admirable personalities from recent times
Barack Obama
How do you define patriotism?
To perform one's responsibilities with honesty and dedication.
How do you want people to remember you after death?
When I am already dead, who cares???
Describe yourself in only three words
Honest, hardworking, and lack of patience