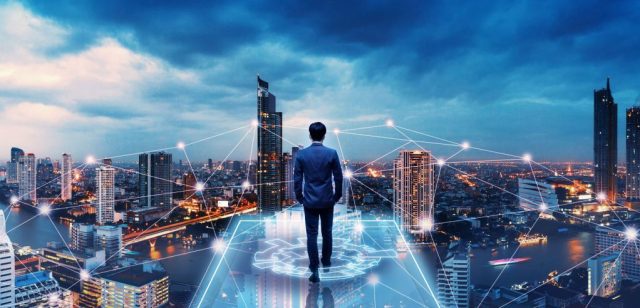 Security has never been more critical in developing a place to call home in an era of quick information, faster consumption, and new dangers regularly. However, the modern notion of 'home' has evolved as well. People from all over the globe are increasingly looking for areas where they may live in relative safety while leveraging a country's legislation, tax structure, and resources to develop their own empire, no matter if it's for a small business or a multinational. The article is about Safest And Business-friendly Countries in The World.
As a result, The InCAP team has brought the safest nations in the world today, with minimal crime and booming corporate sectors because it implies that it's vital to identify today's safest countries globally and highlight the key factors that lead to those countries' most outstanding living standards and commercial possibilities.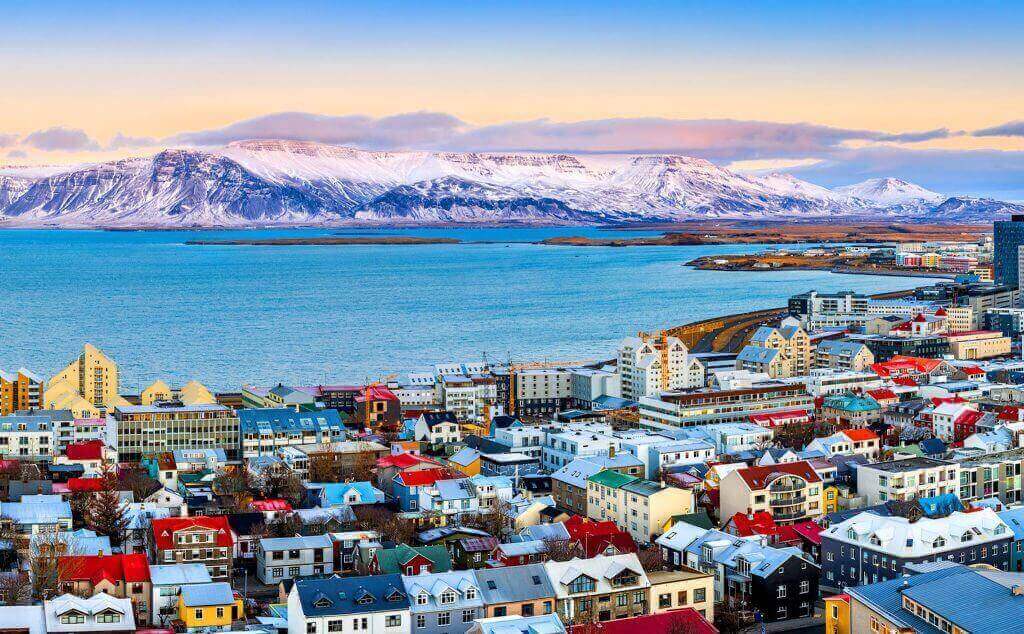 Iceland, known for its beautiful natural vistas and the Northern Lights, has more to offer in high living conditions. Hence, it continues to be ranked first worldwide as the safest country, a status it has held for the past 13 years. Indeed, the country is the safest Business-friendly Countries in The World. The reasons are:
Liveability
Iceland's world-class living standards are bolstered by its small population, increasing just over 3,60,000 in 2020. Reykjavík, the country's capital and largest city, is home to more than two-thirds of the people who live there or in the neighboring districts in the country's southwest. In addition, Icelandic people are kind, and there is no conflict between social and economic statuses, unlike in other areas of the world.
Equality is also a fundamental strength in Iceland with legal same-sex marriage, same-sex adoptions, religious freedom, and equal pay for men and women. The high expense, on the other hand, is a disadvantage.
However, Iceland is the fourth most expensive country to live in, behind Bermuda, Switzerland, and Norway, according to the most recent statistics from Numbeo.
Violence
The 'Global Peace Index' has ranked Iceland as the world's most peaceful country, owing to its lack of military forces, low crime rates, and high sociopolitical stability requirements. In addition, citizens have strong anti-crime societal attitudes, and the police force is well-trained and educated. Cops over weapons also prefer batons and pepper spray.
Economic Dependability
Tourism (42%) is Iceland's most important commercial industry, followed by seafood (17%), aluminum (16%), and other mixed industries (24%). However, the country is susceptible to external influences because of its tiny economy.
Natural Resources and Food
Iceland's primary food source is its thriving fish sector. However, some food crops can still be grown, including potatoes, turnips, carrots, cabbage, kale, and cauliflower. The climate discourages insects and pests from using pesticides, so most produce is often organic while pollution is relatively low; credit goes to the smaller population. Moreover, cement production is Iceland's only natural resource conversion. Renewable hydroelectric and geothermal energy provides for about 85% of the country's primary energy.
Low crime rates, spectacular natural environment, a strong tourism industry, and proximity to Australia's bustling east coast contribute to New Zealand's ranking as the world's second safest country. New Zealand is also unique because of its people, but there's more to it. Those are:
Livability
New Zealand is widely regarded as a peaceful country. Its multicultural population of almost five million people, beautiful hidden beaches, mild climate, and generally progressive society set against established large cities contribute to this. The country also has publicly sponsored universal healthcare coverage.
New Zealand holds high regard in recent years due to its successful handling of the outbreak. While the capital of Wellington and Auckland are among the country's most livable cities, residents have raised concerns about property affordability and sluggish wage growth. Those who have stable homes and jobs will gain the most from living in New Zealand, while those who do not may find it difficult.
Violence
Since the terror incident in Christchurch in 2019, an Australian terrorist killed 51 people, New Zealand's score has dropped. Prior to this, New Zealand was recognized for having a low violent crime rate. Theft is generally the primary crime statistic, and Numbeo classifies the total crime rate as low to moderate. New Zealanders are usually liberal, and the country's laws guarantee citizens' freedom of speech and expression. The regular police carry no guns.
Economic Dependability
The services industry, which accounts for a substantial portion of the country's gross domestic product activities, supports New Zealand's economy. Aluminum manufacture, metal fabrication, and wood and paper products are other significant businesses. The economy also includes food processing, mining, manufacturing, power, gas, water waste services, and exports, which contribute to the remaining GDP.
Natural Resources and Food
New Zealand's thriving farming industry produces a wide range of food products, from high-quality dairy to meat, exported and eaten domestically. The country's agriculture business employs thousands of people due to its substantial dairy export industry. In addition, coal, silver, iron ore, limestone, and gold are all abundant natural resources, and the country ranks in the highest 30 for iron ore and gold output.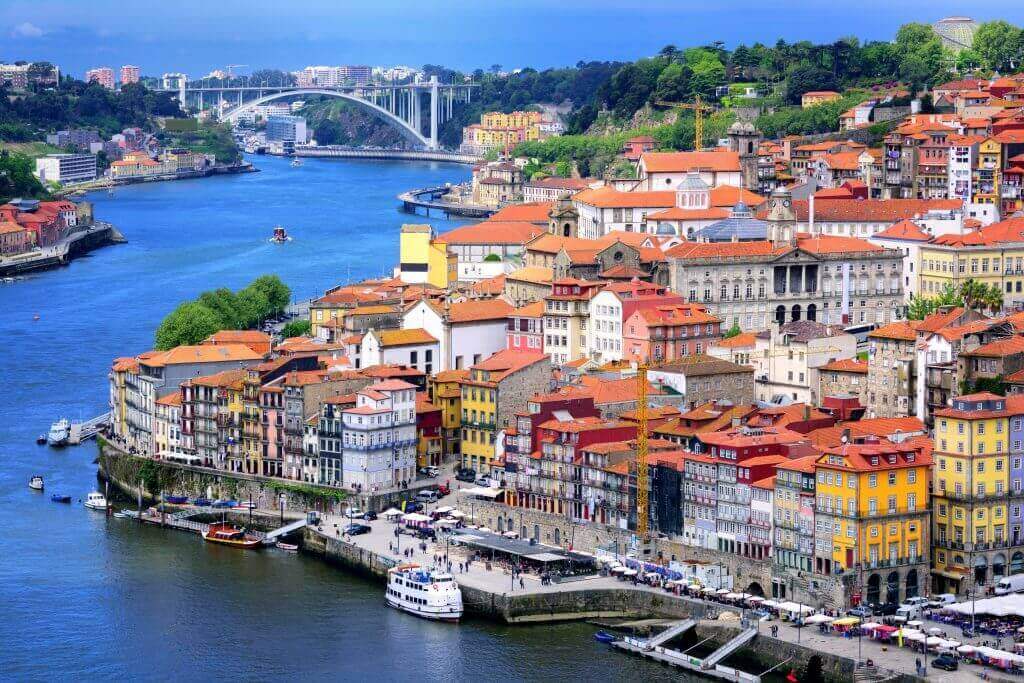 Portugal is ranked as the world's third most tranquil country to live in, but it's not simply because of its vibrant football culture. Portugal's score has risen in recent years due to a more fabulous police presence, which has kept the crime rate low. Aside from that, the nation boasts a centuries-old history, beautiful scenery, world-class surf beaches, and a thriving wine economy.
Livability
According to International Living, Portugal has the lowest cost of living in Western Europe. Everything is reasonably priced, from Food to temporary housing to rent. Even eating out may be a cost-effective alternative if you avoid the more expensive ones. The economy has enjoyed a recovery throughout the years due to a low unemployment rate and a strong safety record. 'Annual Global Retirement Index stated that the country will be the finest country for retirement in 2020.
Violence
According to Numbeo figures, Portugal's police are armed, but their widespread presence has resulted in low to moderate crime rates across the country. All violent crimes are at historically low levels, with bribery and corruption ranking highest, while Lisbon is the safest city in the country, followed by Porto and Amadora.
Economic Dependability
Before the pandemic hit, Portugal's economy was ranked 34th in the World Economic Forum's 'Global Competitiveness Report' in 2019. The country's economy is supported by various industries, the largest of which is the tertiary sector, followed by agriculture, fishing, industry, energy, and services.
Natural Resources And Food
Because of its local production, fine foods such as wine and olives are affordable in Portugal. In addition, it has a wealth of natural resources, including forests that supply half of the world's cork. Other extracted natural resources include lithium, tungsten, tin, uranium, and fishing.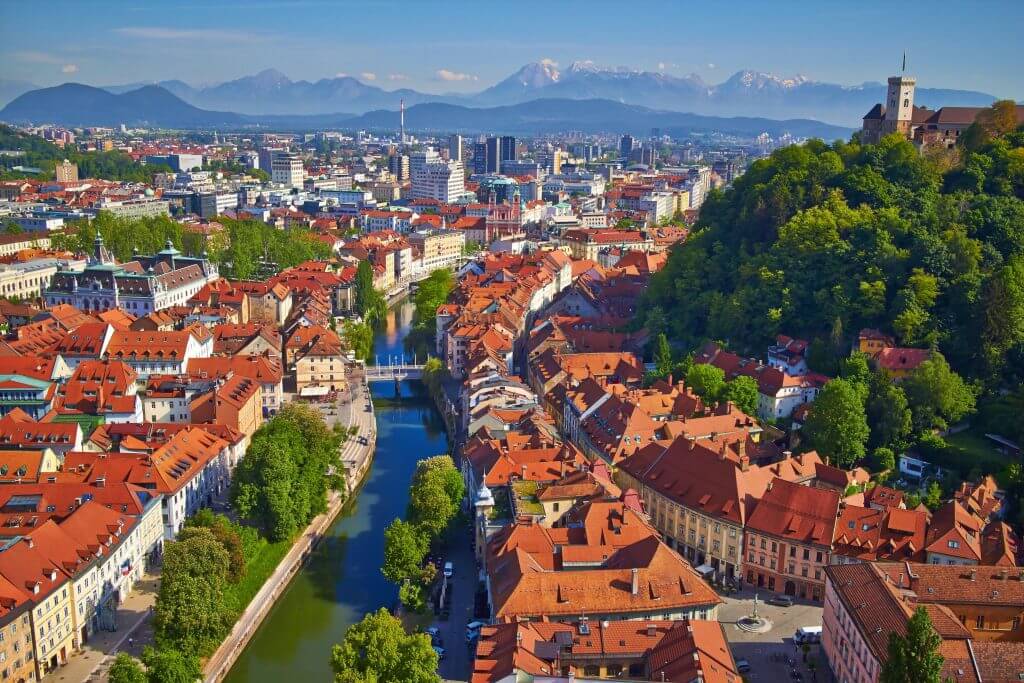 Slovenia is known for its spectacular alpine vistas, lovely lakes, and 11th-century castles, but this European country offers much more. It benefits from an advanced high-income economy as a developed European country, which positions it high on the Human Development Index.
Livability
Slovenia benefits from a culturally diversified community due to its central location in Europe, close to Italy, Austria, Hungary, and Croatia. This makes it quite appealing to expats and others searching for a new place to live. Its credentials are further strengthened by future job possibilities fueled by its thriving economy. According to the Gini index, Slovenia has one of the lowest rates of income inequality in the world. Slovenia is likewise open to foreign nationals who want to start or expand their business.
As a result, it is more efficient to do business with them, and the Euro is their currency. This must not, however, come at the price of the environment. Slovenia's territory is protected to the tune of 53.62 percent, allowing natural mountains, glacial lakes, caves, wild rivers, pristine seas, ski resorts, and sparkling cities to thrive. Those who desire nature, clean air, and gorgeous European architecture will find Slovenia an ideal place to live and do business. By law, all citizens and registered long-term residents in the nation have access to public health care. Meanwhile, all other underage foreign citizens living in Slovenia and children without citizenship must attend primary education, which is free. Although the Slovenian language is not the simplest to learn or understand, its residents know English.
Violence
According to Numbeo statistics, Slovenia has meager crime rates. Tourist-heavy areas may face small crime, however, the majority of offenses are non-violent. Slovenia is a member of the United Nations, NATO, the European Union, the Eurozone, the Schengen Area, the OSCE, and the Council of Europe, among other international organizations.
Economic Dependability
The services sector accounts for most of Slovenia's GDP, followed by industry and agriculture. It benefits from its location at the crossroads of major European cultural and commerce networks. Even though the region has seen its fair share of economic downturns, this assures a high degree of prosperity and stability. Most of the country's commercial links are with EU neighbors, with Italy and Germany accounting for the majority. As a result, its economy is heavily reliant on international trade.
Natural Resources and Food
Slovenian cuisine is diverse, and fresh vegetables brought by local farmers reinforce it. Locally made high-quality wine and beer are also available. Their vast forest, which spans up to 66 percent of the total land area, is their most valuable natural resource. Hydropower, coal, rivers and lakes, and small-scale clay and stone mining are among the other natural resources still in use today.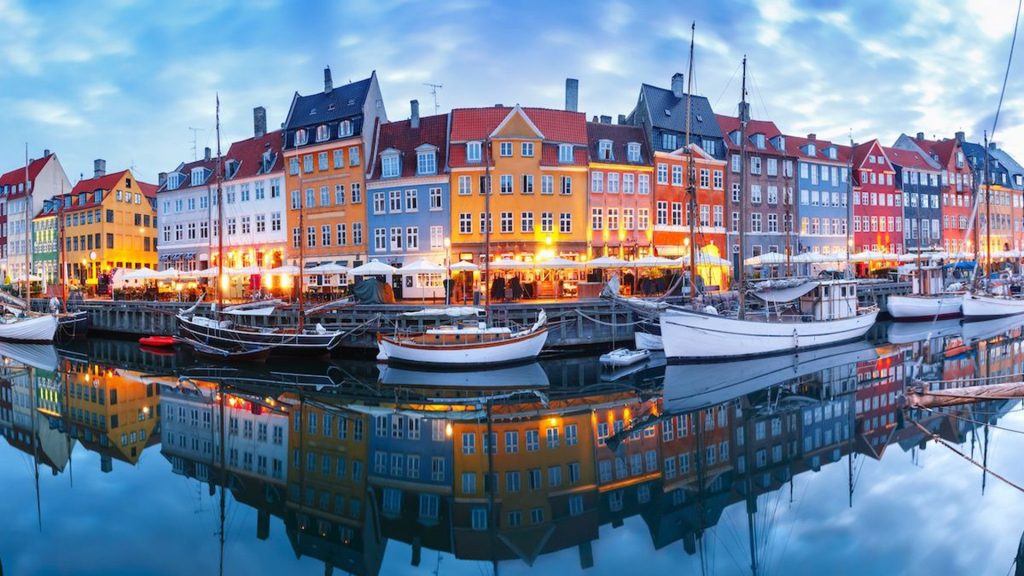 Denmark is ranked third globally for the 'Global Peace Index' as of 2021. Because of its strong sense of community, equality, work-life balance, and welfare support for all people, it has long been regarded as one of the safest and happiest countries to live in.
Livability:
Denmark embodies all of the characteristics of a forward-thinking and prosperous country, as evidenced by its top global rating. The only significant disadvantages are learning Danish despite English being a second language, higher taxes, more extraordinary expenses, and most dismal weather for most of the year. A strong sense of shared duty and social welfare exists in addition to this. Denmark's citizens benefit from services and perks that enable a decent existence as a welfare state. Its increased taxes fund healthcare, tuition-free education, and senior at-home caregivers.
Violence
According to Numbeo figures, crime rates in Denmark are extremely low. In addition, corruption in business and politics is exceedingly minimal because the country places a high value on honesty and trust. Copenhagen, the country's capital, is also the safest city.
Economic Dependability
Denmark has a diversified economy that includes government services and a heavy emphasis on international trade. The services industry employs 80% of the country's workforce and 20% engaged in engineering, manufacturing, and agriculture.
Natural Resources and Food
Animal and organic food production are part of Denmark's modest farm economy. It does have some oil and natural gas reserves in the North Sea; however, they are not significant. On the other hand, food prices might be an issue, as the country is ranked first in the European Union for the most expensive food and drink goods. Denmark's prices for essentials such as bread and wheat products are 30% more than the EU average.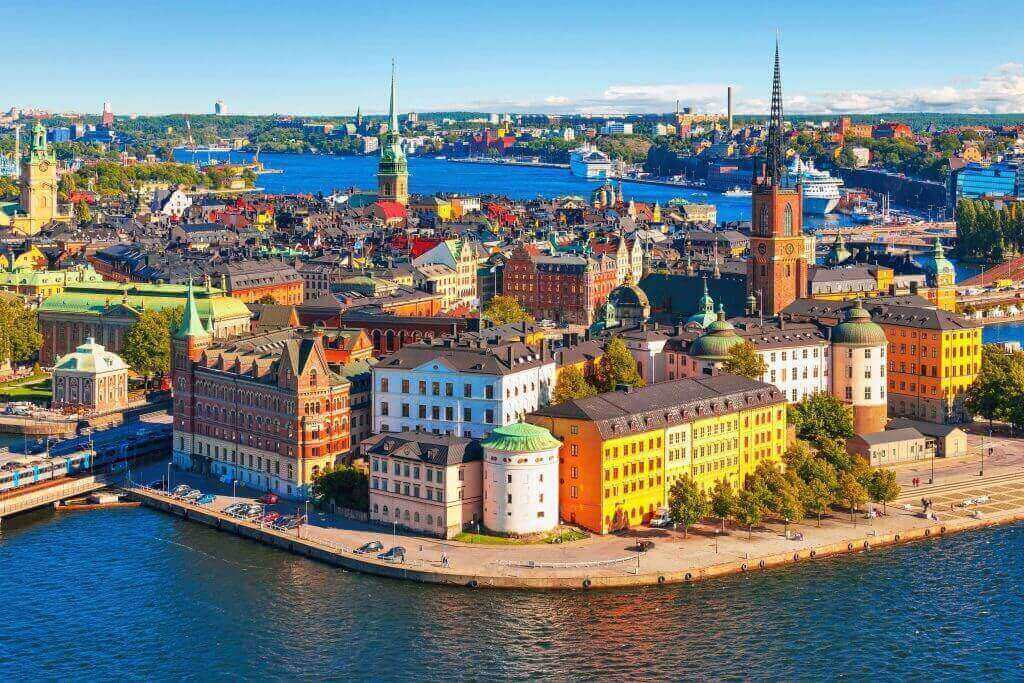 Sweden has been designated as a safe nation to visit! Yes, it is safe to travel to Sweden. However, the country ranked 18th out of 163 countries on the Global Peace Index in 2019 and ninth in Europe. Also, it is considered as the world's safest and business-friendly country, because:
Liveability
Many individuals continue to move to Sweden because of its comparably high quality of life, robust infrastructure, and top healthcare and education system. As a result, Sweden has been named the Best Nation in the World in the latest edition of the Good Country Index, and the Swedish people may be proud of their country.
Violence
The country is crime and violence-free. While Sweden is one of the safest nations in the World, citizens should be wary of the country's minor petty crime and frauds. Nevertheless, it is presently one of the World's safest countries. The inhabitants are kind and helpful, and there is very little crime, with nearly no cases of pillaging.
Economic Dependability
Sweden's economy is a well-developed export-oriented economy that benefits from forestry, hydropower, and iron ore. These are the foundational resources of an economy based on international commerce.
Natural Resources and Food
Copper, gold, hydropower, iron ore, lead, silver, wood, uranium, and zinc are Sweden's natural resources. Cereals, primarily barley, oats, wheat, and grassland, dominate Swedish agricultural output. Grains are sown on around 40% of arable land. The yields vary a lot depending on where you live. The plain regions in the south have the highest yields, whereas the northern fields have the lowest per hectare. Sweden is a significant exporter of forest products across the World. A dense road and rail network is used to carry timber. Forest products are processed at sawmills and pulp and paper mills. Paper, boards, and prefabricated houses and furniture are among the wood goods produced by Swedish firms.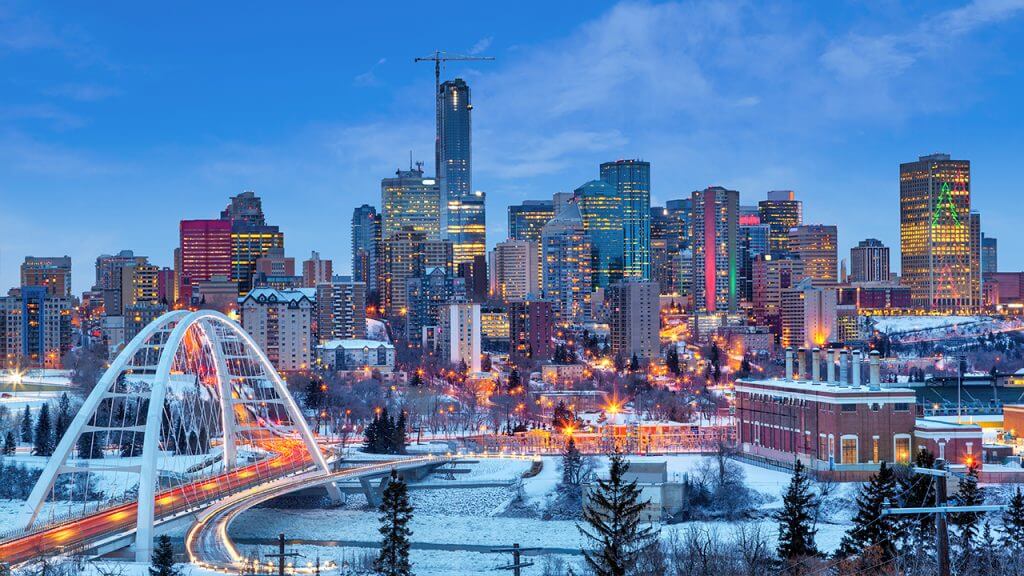 It's no surprise that Canada is ranked among the safest countries globally. It is still considered one of the world's most peaceful countries, ranking sixth on the 'Global Peace Index.' Below are the reasons:
Livability
Canada is easily one of the safest countries in the world today, with low violence and crime, the world's friendliest inhabitants, job possibilities, and political stability. Its access to universal healthcare is also a significant advantage over the United States. Compared to the United States, living in Canada might be cheaper or more expensive, depending on the service. Because of the weakened Canadian dollar, health insurance and rent are less expensive, but consumer products such as staple foods and petrol may be more expensive. The country is ideal for those who value a socially-progressive government and gorgeous topography ideal for skiing, sailing, and other outdoor activities.
Violence
The crime rate in Canada is around one-third that of the United States, yet most Canadians feel safe in their nation. Despite an increase in crime over the last three years, Numbeo still considers its crime levels low to moderate.
Economic Dependability
The services sector, which employs three-quarters of Canadians, drives a significant component of the country's diverse and developed mixed economy. Real estate and property, manufacturing, mining, oil and gas, banking, and construction are only a few of its major industries.
Natural Resources and Food
Canada has the world's third most incredible overall estimated value of natural resources, with a total estimated value of US$33.2 trillion. Also, it has the world's third-largest petroleum reserves and is the world's fourth-largest petroleum and natural gas exporter. Canada is an energy superpower due to its tiny population of 37.5 million people and wealth of natural resources. In addition, wheat and grain production, exported to the United States and Asia, helps support the country's substantial agriculture economy.
Singapore and its 5.7 million residents enjoy some of the world's highest levels of personal security thanks to strict laws that extend to even the most minor of offenses – chewing gum was outlawed in 1992 in the name of public cleanliness, and severe penalties remain in place for everything from graffiti to jaywalking to spitting. However, while Singapore's general standard of living is excellent, it is on the pricey side.
Due to strict laws that apply to even minor infractions, Singapore and its 5.7 million residents enjoy some of the world's highest levels of personal security – chewing gum was outlawed in the name of public cleanliness in 1992, and severe penalties remain in place for everything from graffiti to jaywalking to spitting. While Singapore's general standard of living is great, it is on the pricey side.
Violence
Singapore has one of the lowest rates of crime in the world. Violence is uncommon because the government and the country's police enforce strong gun control regulations. In addition, the country is ranked first in infrastructure and personal security, second in digital security, and ninth in health security.
Economic Dependability
Several state-owned firms make up Singapore's recognized economy. The country's sovereign wealth fund, Temasek, owns a controlling share in several of the country's most recognizable enterprises, including Singapore Airlines, Singtel, MediaCorp, and ST Engineering. Aside from that, because of its very stable free market, the economy is a major foreign direct investment outflow financier and welcomes inward flow FDI from international investors. FDI is a type of investment that involves a foreign entity owning ownership of a firm in another nation. Singapore also exports electrical goods, chemicals, wealth management services, and other services.
Natural Resources and Food
Traditional agriculture is one area where Singapore does not fare as well. Because so little of the land is arable, crops cannot be grown organically. So instead, agrotechnology is used to meet this need. Natural water resources are similarly sparse, with the country relying on a mix of local catchments, imported water, high-grade reclaimed water, and desalinated water for the majority of its supply.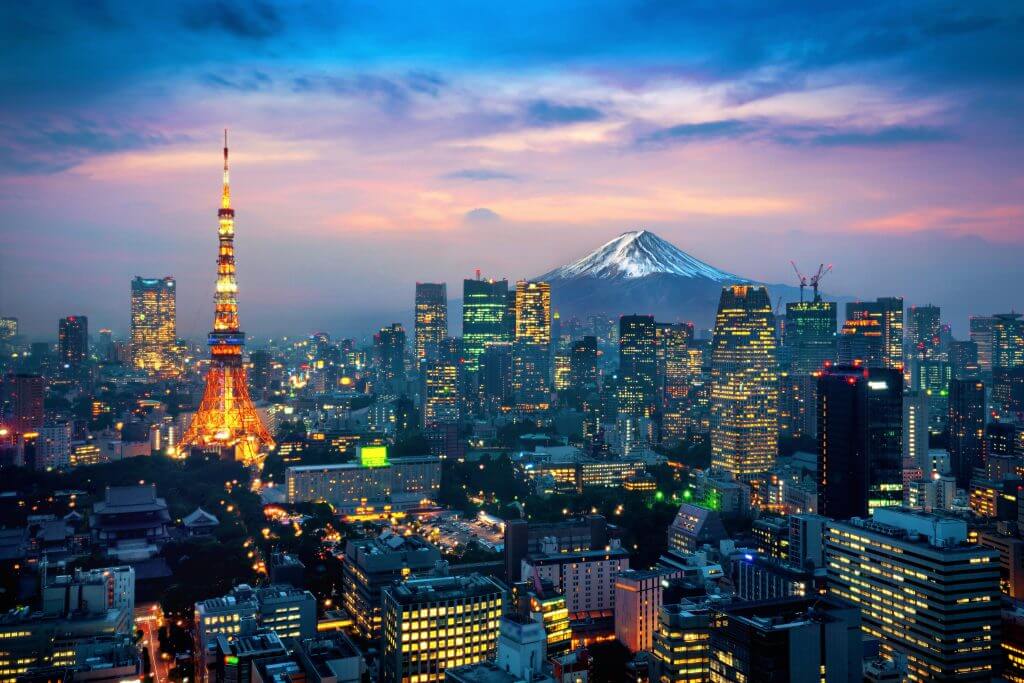 Despite its reputation for safety and efficiency, Japan has several significant negatives. The neo-glitz blended fascinating culture and century-old history have long been an allure for calling Japan home, but it doesn't come without some noticeable drawbacks.
Livability
Japan is the world's ninth safest country, according to the 2019 'Global Peace Index,' and it has been in the top 10 for 13 years due to low crime, civil disturbance, and political stability. At the same time, most visitors like visiting Japan, staying in the nation for an extended time has its drawbacks. With 126 million people calling the country home and over 14 million living in Tokyo alone, space and privacy are key issues.
In addition, foreigners have a famously tough time navigating Japan's immigration process. People must remain in Japan for ten years to get permanent residence. Recent legislative improvements, such as a point scoring system, have made it marginally simpler, but the country remains one of the world's most monocultural and insular countries. Another disadvantage is Japan's constantly high cost of living, which is among the highest globally. Recent dangers to consider are rising tensions with China and Japan's $12 trillion national debt, which places it top in the world in terms of debt to GDP.
Violence
Safety is one of Japan's most essential characteristics, and according to the Economist Intelligence Unit's 'Safe Cities Index,' Tokyo is the safest city in the world. The first position in cybersecurity, second place in health security, and fourth place in infrastructure and personal security make up this list. In Japan, gun ownership is likewise exceedingly low. In addition, according to Numbeo, crime rates in Japan are between low and very low.
Economic Dependability
Like Hong Kong and Singapore, Japan has a highly developed free-market economy. It is the world's second-biggest developed economy. Finance, services, including airlines, and a broad industrial sector, including automotive, mining, fishing, and agriculture, are among the country's primary economic sectors.
Natural Resources and Food
Because of its hilly and volcanic terrain, Japan has limited natural resources to support its growing economy and people. As a result, it exports high-value commodities or services in exchange for raw materials and petroleum imports to counterbalance this. It is also the largest single importer of fish and fishery-based products in the United States.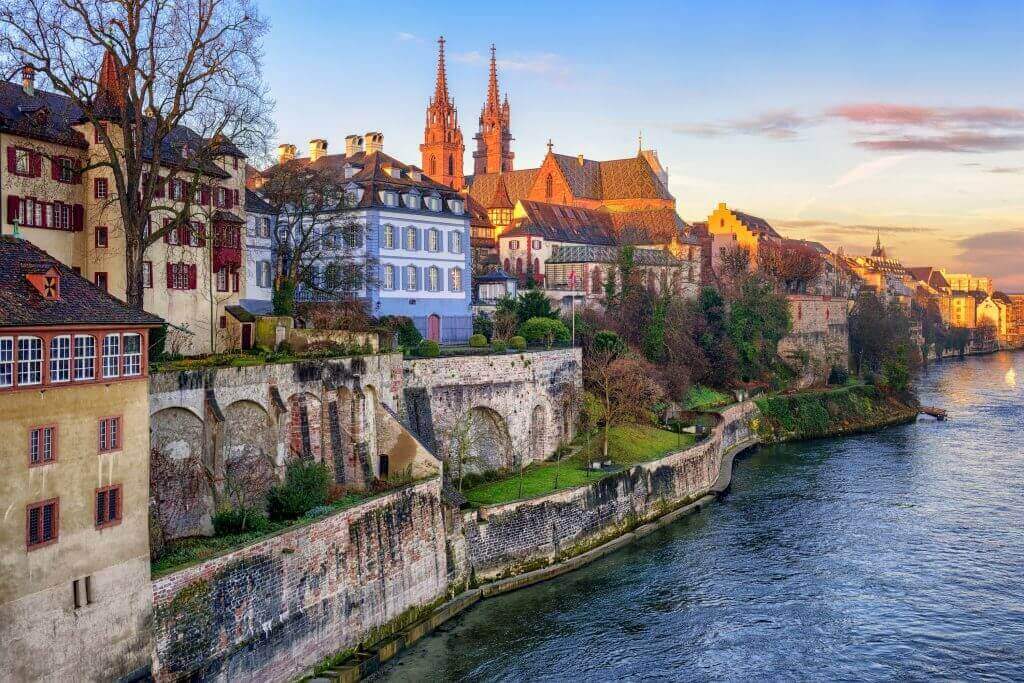 Switzerland is much more than delicious chocolate and stunning snow-capped Alps. Expats from all over the world flock to the nation, and its central European position makes it a perfect home base for seeing neighboring countries while living in one of the world's safest countries.
Livability
Living in Switzerland has both advantages and disadvantages. The ease with which one may locate a community to fit into, universal health care, accessibility to other European nations, and a thriving outdoor recreation sector, including some of the most excellent skiing conditions in the world, are all positive elements. Even for expats, education and launching a business are straightforward; any foreigner may create a firm if they satisfy specific requirements, such as establishing a local office and employing a Swiss director. However, one disadvantage is a small prejudice against foreigners and an extremely high cost of living that matches New York and London.
Violence
Oddly, Switzerland scores high among the world's safest countries while still exporting a substantial amount of weaponry. Despite this, Numbeo classifies Switzerland's crime as low to extremely low. Lausanne is the safest city, followed by Geneva, Basel, Bern, and Zurich.
Economic Dependability
The Swiss economy is known for having one of the world's most sophisticated free markets. The services, Swiss banking, and tourism industries account for most of this. Switzerland's watch sector is also noteworthy; it is the world's biggest exporter of high-end watches and clocks. Its industrial sector includes large corporations like Nestle and robotics businesses like ABB. Trade is also a significant aspect of the economy with trading partners such as Germany, the United States, and China.
Natural Resources and Food
Switzerland's domestic food production industry, which accounts for 60% of the country's food consumption, is fiercely protected. Today, the region grows its own potatoes, vegetables, pork, veal, cattle, and most milk products.
To read more articles of InCAP Ranking, Please Click Here…