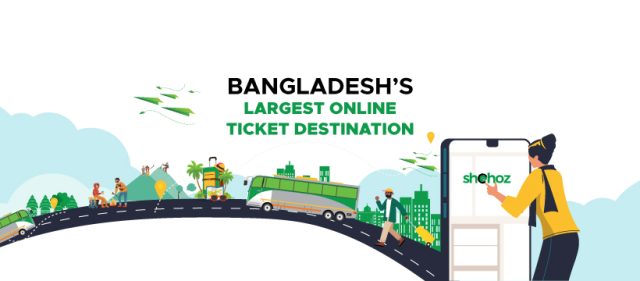 The online train ticket purchase service was temporarily closed due to a change in the service provider of Bangladesh Railway. However, it was resumed on March 26, 2022, but passengers suffered from booking seats due to server problems, OTP and website loading. The new e-ticketing service provider, Shohoz Distribution Company Ltd., claims that they are the victims of a cyberattack, although Railway authorities did not confirm yet. Instead, they say the pressure to purchase tickets has caused the problem. So, it is said that Shohoz Suspects Cyberattack on Online Train Ticketing.
Farhat Ahmed, the Manager of Public Relations of Shohoz Ltd, said, "Our engineers are working on it. We are trying our best to activate the fast e-ticketing system. Only online has this stalemate been created. But there was no problem with the computerized program in different stations."
However, Additional Director General (Operations) of Railways, Sardar Shahadat Ali said, "I have not heard of any cyber attack. However, I heard that there were some problems. We have been informed that there is a capacity problem as about two lakh people enter to buy tickets at the same time."
Deputy Director of Railways Nahid Hasan Khan said, "The previous online ticketing system had over 4 million registrations. They have to re-register, so the pressure on the server has dropped a bit. Occasionally the server goes down, but after a while, it gets better. And today is the first day; there must be a minor problem. That doesn't mean ticketing is off. "
Earlier, another technology company CNS was coming up with the e-ticketing service of Railways. Bangladesh Railway has agreed with two other companies to manage train tickets for five years. Shohoz Ltd. with Synesis IT Ltd and Vincen Consultancy Pvt Limited, jointly launched the new platform. Prior to that, train tickets were sold through CNS's site, but they will be available on Railways' site (www.eticket.rancil.gov.bd).
To explore more articles from Business Cloud, Please Click Here!