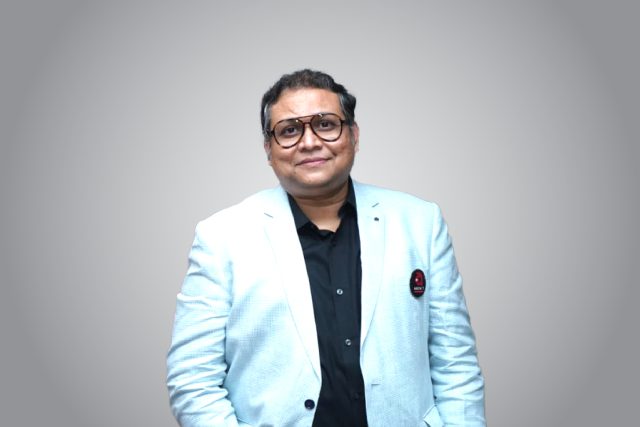 Kaushik Das
Founder & CEO
AAO NXT
The InCAP: Mr. Kaushik Das, what inspired you to launch AAO NXT?
Kaushik Das: We have a rich history and vast content that the world is yet to witness. We come from a state where our culture is surrounded by and connected to every aspect of the world. A lot of ideas to represent the entertainment and substance of my native Odisha on a global scale were constantly being nurtured by my passion for movies and creativity. So, we have established our OTT platform, AAO NXT, by embracing modern technology as the appropriate concept.
What are your strategies that help your company meet its short- or long-term objectives?
We have a sizeable or significantly large audience in Odisha, and AAO NXT has been catering to more than 50 million audiences across the globe. Taking this into consideration, we have prepared some of the most stunning and modern content, as well as the best-in-class technology, by selecting premium world-class concepts. We continuously improve our technology while considering our subscribers. We have a long-term perspective, which has helped us establish ourselves as the top OTT platform in Eastern India.
How do you utilize your professional skill and experience to form creative content for your company?
Being an investor, I have always looked for investments in trends because they consistently yield a healthy return. With more than a decade of expertise in this field, I have seen how the entertainment market has changed over time. Since the market has expanded significantly as the world has gone digital, we are now able to reach a global audience. My market research reveals that the audience is seeking original and distinctive material in their own language. By meeting this requirement, we hope to dominate the OTT industry as the world's content situation rapidly surpasses linguistic, cultural, and lifestyle barriers. We are here to reveal the entertainment industry's best-kept secrets, given the variety and originality of our roots.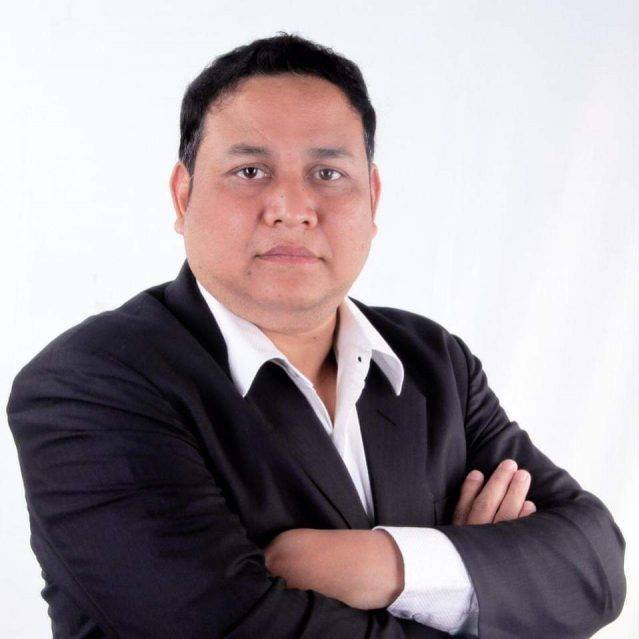 Why did you invest in the content and entertainment industries as an entrepreneur? Why did you decide to do it?
Being an entrepreneur, to stay in the market, I have to keep providing the service that my target audience is seeking. Having a keen interest in the entertainment sector and the rapid growth that this industry has witnessed after the COVID-19 pandemic, we saw a surge in OTT platforms across the globe. OTTs offer a variety of materials at the local, national, and international levels, offering a good return on investment. We are trying to involve content that would bring a path-breaking change in the entertainment industry and acclaimed recognition in the international market, resulting in a successful investment. Based on our mixed experiences, both positive and negative, we have created a content policy to create a complete entertainment package for our audience that includes everything from timeless masterpieces to modern, riveting web series with extensive plots. This initiative would lead to a more engaged audience and the successful establishment of the brand.
How do you keep up to date with market trends to find the best content to provide for the OTT platform?
As mentioned, I have been working in the market for two decades and have seen the rapid change the market goes through at every juncture. I have learned to adapt myself to emerging technology and innovation. In my spare time, I keep track of changing market trends and collaborate with my team on several new content and creative opportunities to provide my audience with relevant and unique content. By updating our understanding of trending content, which is a ritual held in such an organization, we prefer to be leaders rather than followers. We are in a very intriguing period right now, and content meritocracy is here to stay.
What upcoming projects have you already started working on? Would you want to suggest any AAO NXT original Odia television shows or films to your audiences?
Upcoming projects: MALIPUT MELODIES, Jajabara 2.0, Leap Year, 3 Kanya, Mandaar, and Ajgav. Our entire content bucket is original, and the stories are depicted in a very raw and cinematic way.
What was the most difficult challenge you faced as an entrepreneur? What strategies did you employ to overcome the difficulties?
Entrepreneurship is a task, and investment is a proper responsibility. So responsibilities are never a difficulty; rather, it is motivating to work with passion while keeping your eyes and ears open.
The InCAP: Thank you, Mr. Kaushik!
Kaushik Das: My pleasure. Thanks to the entire team of The InCAP.
Quick Chat with Kaushik Das
What Motivates You
New ideas are motivational.
The Best Gift You Ever Received
My Son
Meaning of "Success" to You
Keep on working till you achieve it
The Greatest Achievement of Your Life as of Now
Waiting!
Your Greatest Fear
People who speak a lot and do nothing and lose their precious time in between
Your Icon
Many because I am a follower of pure people
You, in Only Three Words
Simple, workaholic, efficient
To read more articles from The Mastermind, Please Click Here!