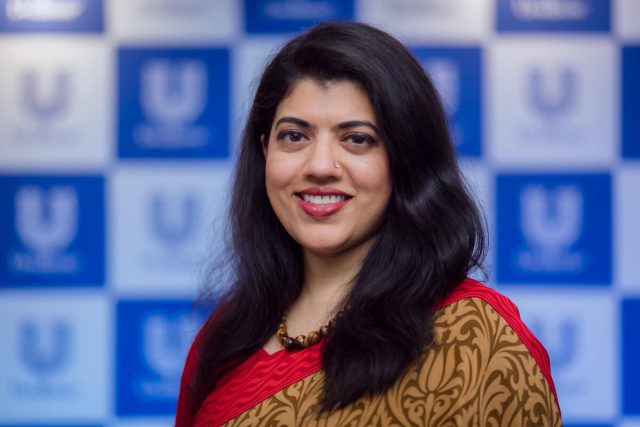 Unilever Bangladesh Limited (UBL), the country's leading Fast-Moving Consumer Goods (FMCG) company, announced the appointment of Zinnia Huq as their new finance director, effective today (February 1).
She was previously serving as the director, finance for Beauty and Wellbeing and Personal Care business divisions, according to a press release.
With this appointment, Zinnia joined the Management Committee of Unilever Bangladesh and is the first female finance director in the company.
She will take over from Zahidul Islam Malita, who has been appointed as procurement finance director in Singapore at the same time.
With over 22 years in the industry, Zinnia has a wealth of experience in finance, regional operations, and manufacturing.
In 2019, she joined UBL where she led the historic acquisition of GlaxoSmithKline (GSK) and integrated it seamlessly into Unilever's processes and systems.
Additionally, Zinnia has been actively championing diversity and inclusion initiatives for UBL.
Before joining Unilever, Zinnia served as the Finance Director in GlaxoSmithKline (GSK) Bangladesh from 2014 and worked with BAT Bangladesh, where she held various roles in corporate finance and international audit, headed the supply chain finance and served as the Regional Finance Project Lead in Singapore for the Asia Pacific region.
A finance graduate of the Institute of Business Administration, University of Dhaka, Zinnia is a Fellow Certified Management Accountant (FCMA) from the Chartered Institute of Management Accountants (CIMA) UK.
She holds memberships in the Institute of Internal Auditors Bangladesh and the Institute of Cost and Management Accountants of Bangladesh.
Zaved Akhtar, CEO and MD of UBL, said: "I want to thank Zahid for his invaluable contributions to UBL as the Finance Director. His dedication and commitment have been a driving force for our success. At the same time, I want to extend a warm welcome to Zinnia as our new Finance Director and to the Management Committee of UBL. Her contribution towards integrating GSK into Unilever's systems and driving cost efficiency at UBL has ensured cash management across the business. I am confident that she will take UBL's work to greater heights."