Initiatives are being taken to expand the training center in Colorado, USA, as United Airlines focuses on pilot training. The airline has taken this initiative to employ thousands of pilots. In all, the United Airlines project will cost 100 million dollars. In addition, six new flight simulators will be added to the four-story building on the training campus. United Airlines currently can add 40 flight simulators. So the article is about United Airlines Upgrading Its Pilot Training Center.
Mark Champion, Director of the Flight Training Center, said the new simulator would primarily train pilots on Boeing 737 Max and Airbus aircraft. Besides, Boeing 8 Dreamliner aircraft will also be used in training. The airline expects the project to be completed by 2023. However, the project has been under construction for a year, said Mark Champion.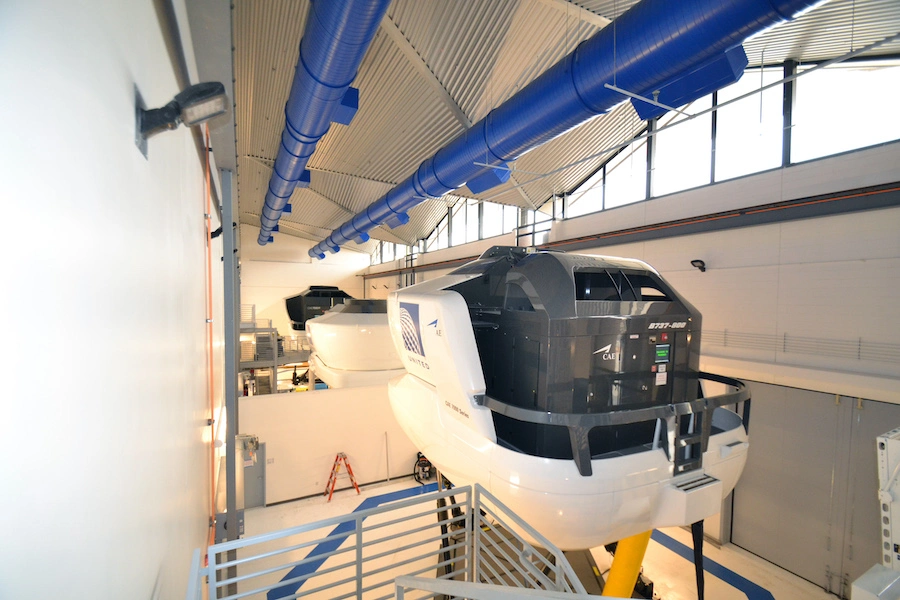 Aircraft transport companies suffered heavy losses in the COVID-19 Pandemic. However, the companies' business has started recovering after cutting the losses. Following this, United Airlines plans to recruit 10,000 pilots in the current decade. The Chicago-based company plans to hire about 2,000 pilots this year.
United Airlines has also opened a new flight school called United Aviate Academy. But the Pandemic disrupted the training of pilots. As the pandemic is under control, the company plans to train 5,000 pilots in Goodyear, Arizona, by 2030. Meanwhile, American Airlines planned to open a pilot training center in Charlotte, North Carolina.
To explore more Business articles, Please Click Here!