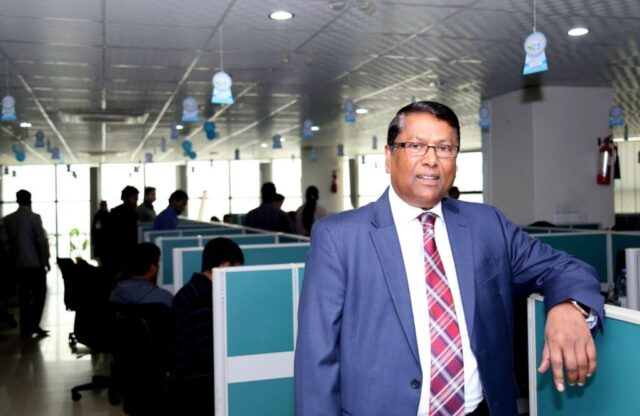 COVID-19 and Its Impact
I firmly believe that there is nothing more important than the family. We have spent the last 29 years taking great pride in creating a brand that we call LEADS FAMILY. And we want to protect our family at any cost.
Companies of all sizes are reacting to rapid and unwelcomed changes caused by the COVID-19 pandemic. While this time of uncertainty can be fearful, it can also lead to new opportunities. Change forces a leader to look at things differently, not because some of them want to but because they have to.
Under the New Normal we have to work differently in respect to our decision-making process, communications with customers and our associates, associate's safety, resource allocation, and of course, our business strategy.
While introducing additional hygiene and health-related steps. Most workplaces and buildings have stepped up sanitization protocols such as cleaning and disinfecting, while others have utilized more conspicuous measures, including monitoring building entry and exit points and installing body temperature measuring equipment.
Communicate and Be Compassionate
As we practice social distancing and other measures, it's important for leaders to communicate regularly with the associates to minimize isolation within the office and while working from home. Reaching out more frequently to colleagues, managers, and direct reports and having one-on-one meetings at regular intervals can replicate water-cooler talk and ensure that somewhat serendipitous interactions can still take place. There are seemingly infinite ways to communicate with your colleagues, but virtual communication using Microsoft Teams and Zoom, etc., has emerged as the go-to service for official meetings and informal gatherings.
Additionally, in the endeavor to run to the finishing line, we sometimes forget that as leaders, we must be empathetic and compassionate. Whilst we want to make sure that we are making steady progress, so far, business is a concern; we also need to make sure that we take care of our associates. Let us not forget that the associates are the number one assets of any company, and it is the responsibility of all leaders to take care of their associates and enquire about the associates and their family's wellbeing on a regular basis.
Leaders Should Re-look at Business Strategies
Due to heightened concern around hygiene and health, we expect many of the measures to become permanent features in workplaces, even after the COVID-19 outbreak is over. Leaders should re-look at their business continuity plans and accordingly re-align their strategies to reduce the cost of operation and take the opportunity of the new environment. They should explore options that are grounded in the concept of agility-to deliver highly effective workplaces, differentiated assets, and optimized portfolios that yield more value for the organizations and the people they serve. Companies that were already choosing to implement flexible work options, work from home, etc., are more focused on improving the human experience. This unfortunate incident has opened new business models, which makes the players more reliant on technology for ensuring business continuity.
Immediate Actions With a Futuristic View
While this is not new to leaders, we are right now living in a time that requires immediate actions based on the right information and the right time. As a leader, our first priority should be safeguarding our people, ensuring their immediate health and safety, followed by economic wellbeing. Parallelly, leaders today must also focus on the horizon and understand that new business opportunities could emerge. This will be a time to lead, respond, and stay focused on the things that seem right and that matters the most. Leaders must find opportunities to move forward and create more value for their organization.
From supporting associates, flexibility & technology, work-life balance, changing attitudes towards wellbeing, design the right technology will have a major impact on the workplace, on the facilities and services it provides, and on how people will interact with their built environment. With leaders moving towards cognitive and emotional well-being of employees, and concepts such as air, comfort, light, and mind taking center stage, leaders will make a real and measurable difference to see how the organization functions within the urban spaces. It will become essential for companies to shift from merely being a product/service provider to creating experience and community and offer an inviting atmosphere that fosters collaboration, creativity, and productivity.
Take care and all the best to you and your family. Happy New Year!
Shaikh Abdul Wahid
MD & CEO
LEADS Corporation Limited