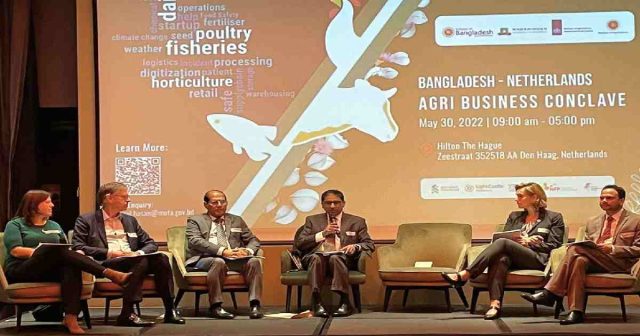 Entrepreneurs of Bangladesh and the Netherlands have agreed to work together to increase agricultural production in Bangladesh through Dutch technology. Businesses and experts from the two countries highlighted the importance of cooperation in agribusiness held in The Hague, the capital of the Netherlands, at the event hosted by Wageningen University. The article contains Bangladesh And Netherlands Collaborating Together in Agro-Business.
Bangladesh's Ambassador to the Netherlands, M. Riaz Hamidullah, said that at the Agri-Business Conclave organized by the Bangladesh Embassy, ​​about 40 Bangladeshi entrepreneurs discussed direct technology cooperation and business prospects with various organizations in the Dutch agricultural sector. In the discussion, Bangladeshi business people have shown interest in buying technology. In addition, businesses and experts in the Netherlands have agreed to provide technical assistance if Bangladeshi businessmen promise to protect their intellectual property.
Mr. Riaz said that the Dutch are ready to cooperate with Bangladesh and Bangladeshi entrepreneurs. In addition, the Dutch government has already conducted research activities on seeds, animal feed, poultry, horticulture, and aquaculture in Bangladesh, which has further encouraged the country's private sector.
Bangladesh was represented by Square, Ispahani Agro, AK Khan & Company, Paragon Group, ACI, Jamcon Group, and others. The entrepreneurs of Bangladesh will go to see the application of Dutch technology. The collaboration will provide massive potential in fisheries, animal husbandry, and horticulture between the two countries.
To explore more articles from Business Cloud, Please Click Here!