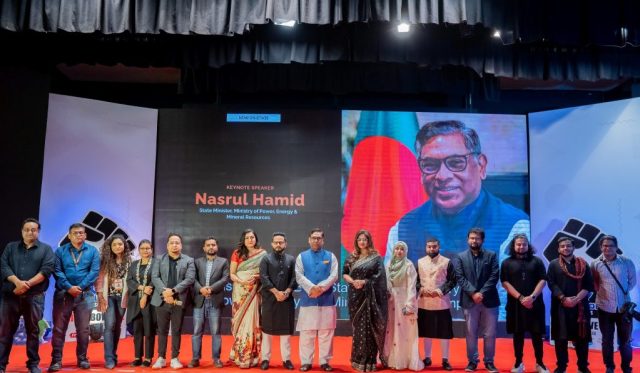 Don Sumdany Facilitation & Consultancy hosted Bangladesh's most prominent public speaking event, 'Walton Presents Rise Above All-2022 Powered by Frutika in Association with RTV,' for the 6th time at the Krishibid Institution Bangladesh (KIB) on March 18, 2022. The press release contains Bangladesh's Biggest Public Speaking Event by Don Sumdany.
Students and young professionals were able to network with experts in various professions and learn from their triumphs and mistakes during the event. The day-long event drew over 2,000 business executives, young professionals, and students.
The speakers are Nasrul Hamid, State Minister of Power, Energy, and Mineral Resources, Golam Murshed, Managing Director and CEO of Walton Bangaladesh, Ayman Sadiq, Founder and CEO, 10 minutes School. Among others, Iftekhar Rafsan, Manish Chauhan & Anurag Chauhan, Co-Founders, Noize Jeans, & LoveGen, Raba Khan, Rubaba Dowla, Country Managing Director, Oracle Bangladesh, Rubana Huq, Vice-Chancellor of Asian University For Women, Siam Ahmed, Syed Alamgir, Managing Director and CEO of Akij Venture Limited, Syed Ashik Rahman, CEO of Rtv and Yasir Azman, CEO of Grameenphone Ltd.
To read more articles, Please Click Here!