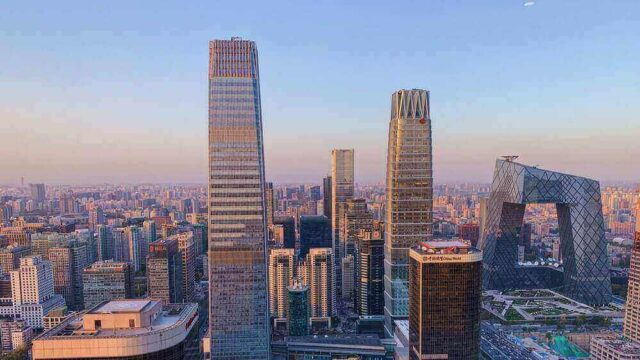 China's billionaires now live in Beijing more than any other city in the world. Last Tuesday, the world-famous magazine Forbes published a list of billionaires in the world. This shows that last year, 33 new billionaires were made in the Chinese capital. At present, 100 billionaires live in this city. It is followed by New York in the United States, where 99 billionaires live.
China has been able to control Corona infections faster than any other major country in the world. At the same time, the development of technology companies and the rise of the stock market have brought them to this top.
Of course, New York is ahead in terms of total assets. In other words, the wealth of 99 billionaires in New York is more than the wealth of 100 billionaires in Beijing.
Beijing's richest man is Zhang Yiming. He is the founder of the video-sharing app TikTok and the chief executive of ByteDance. His total assets amount to 3 thousand 560 million or 35.6 billion dollars. In contrast, the richest resident of New York City is former mayor Michael Bloomberg. His net worth is 59 billion.
The Corona epidemic has turned the economy upside down, including global trade and commerce, but nothing has happened to the super-rich. Technology giants in China and the United States have grown even larger during the epidemic. Now the shopping life of most of the people in the world has become online dependent, which has made these rich people even richer.
Last year, 210 new billionaires joined the club in China. However, Hong Kong and Macau have been added as Chinese.
According to Forbes' list of 35th annual billionaires on Tuesday, the number of billionaires in the world has risen to record levels in the wake of the Corona epidemic. Compared to last year, the number of billionaires in the world has increased by 660 in 2021. In one year, so many people have never been able to enter this billion-dollar club before.
This time, 493 of the newly added people have become billionaires for the first time. That means one person in the world has become a billionaire every 18 hours. And the number of billionaires in the whole world has increased to 2,755. And the net worth of their combined assets stands at 13.1 trillion US dollars.
Jeff Bezos, founder and CEO of Amazon, a US multinational e-commerce company, is once again the world's richest man. The net worth of his assets is 188.5 billion US dollars. Elon Musk, chairman and CEO of Tesla, an electric car company from the same country, came in second with a fortune of 169.9 billion. Bernard Arnault, a French-based luxury goods trader, came in third with a net worth of 163.8 billion.