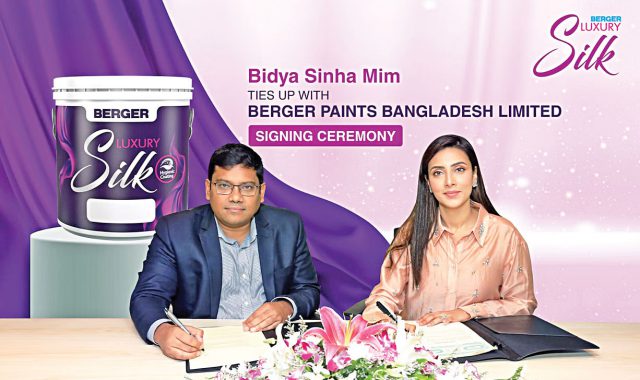 Berger Paints Bangladesh Ltd. has appointed renowned actress Bidya Sinha Mim as one of its brand ambassadors. The Chief Marketing Officer of Berger Bangladesh, Mr. Tanzeen Ferdous Alam on behalf of Berger signed the contract with Mim.
The renowned actress and model Mim will play a vital role in Berger's dynamic campaigns and promotional activities, adding charm and charisma to the brand's initiatives.
Bidya Sinha Mim will play an essential role in Berger Paints' promotional activities, dynamic campaigns, and engagement sessions. Her charm and charisma will be leveraged to enhance the brand's initiatives and strengthen its presence in the market. This partnership between Berger Paints and Mim is expected to bring a fresh and appealing dimension to the brand's image.