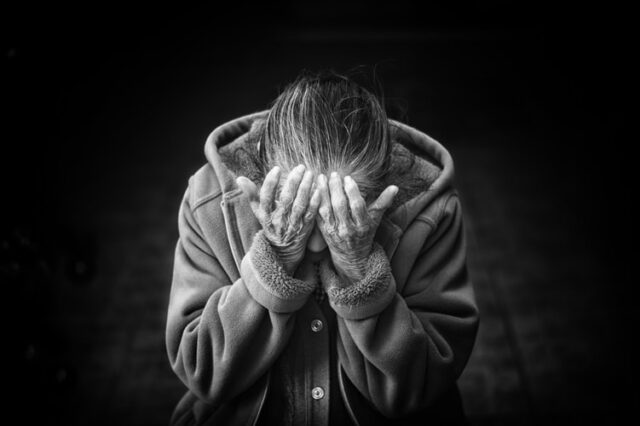 Across the globe, some conglomerates and companies rule the business world. But oftentimes of predictability has come when harsh business conditions have left many wondering whether the feasibility of the business itself is relevant enough to keep it going on.
Therefore there were huge and successful companies that no more exist and have failed. To this day many renowned organizations of the world have shut down their business and some even filed for bankruptcy. And the culture has seen a dim trend as on both sides of the aisle, there have been places where the very few fought out of financial crisis and others have found complete failure in each and everything.
Some of the reasons include dire socio-economic circumstances and more profoundly irreversible naturally occurring/automatically induced situations which tirelessly leave everyone helpless and demotivated.
The world's economic and financial downturn has remained a matter of debate and that also not too for the way the downturn emerges in many ways, both natural and man-made, the audacity with which these sort of circumstances have been tackled has left many of us in a confused state of mind. And that has made the failure of businesses such unpredictable speculation.
Therefore operating a business is as volatile and susceptible to external agencies and how it affects should be understood with picture clear quality. Here is the list of the top 20 companies which have failed, shut down, or filed for bankruptcy but once were flourishing in every sense:
20. INTELSAT- It is a US communication satellite service provider originally formed as an international telecommunication satellite organization. From 1964 to 2001 it was an enterprise that manages a constellation of satellites, providing international broadcast services. In 2001 the market of the international satellite was commercialized and the role of the US in privatizing INTELSAT came to fruition as it was formed up as a private Luxemburg Corporation.
Reasons for Failure: The Company filed for chapter 11 bankruptcy in US court on the 13th of May, 2020, just before the 5G spectrum auctions with over 15 billion dollars in debt.
Major satellite operators have been fringing on the US regulator FCC for the reassignment and payment for its legacy 5G spectrum. The main aim of the company remains is to up to 4.86 billion dollars in "Spectrum clearing payments" from the FCC.
19. ASCENA RETAIL GROUP: It is an American retailer of women's clothing. They are home to some of the most iconic brands such as The Justice, Lane Bryant, Ann Taylor, and Loft stores. The first Dressbarn was opened in February 1962 by Roslyn Jaffe in Stamford, Connecticut. It is enlisted in NASDAQ and in 2011 its symbol in NASDAQ was changed to ASNA.
Reasons for Failure: With liability amounting to 12.5 billion us dollars, like many other retail giants, the pandemic has hit hard and without life taking the risk, like many other retailer clothing has shivered down to many places below in the agenda of women all around the world especially in the USA.
18.CHESAPEAKE ENERGY CORPORATION- A decade ago Oklahoma based Chesapeake energy corporation turned the united states into an energy powerhouse by pioneering fracking, the technique of extracting oil and gas from rock formation by injecting highly pressurized water and chemical.
Reasons for Failure: By end of June last year and buried under a mountain of debt, it was bankrupt and de-listed from the New York Stock Exchange. Mostly due to the COVID19 pandemic as energy demand hits low and financial downturn looms everywhere.
17. Thai Airways: For many years Thai airways maintained its status as one of the best airlines and if not one of the finest of the entirety of Asia. Formed in 1988, the airline has its corporate headquarters in Vibhavadi Rangsit Road, Chatuchak District, Bangkok, and primarily operates from Suvarnabhumi airport.
Reasons for Failure: Thai airlines were already in a cycle of loss for seven years out of the past ten years and the pandemic put the final blow in their lap and now has an estimated debt of over 10 billion dollars or 300 billion baht.
16. Valaris- They provide a responsible solution that delivers energy to the world. Their diverse rig fleet of ultra-deepwater drillships, versatile submersibles and modern shallow water backups are only a few of their services.
Reasons for Failure: With liabilities of 7.85 billion US dollars, the already crumbling energy sector gave all of its punches to Valaris and it defaulted to its debt. They filed for chapter 11 bankruptcy protection in August of 2020.
15. Digicel- It is a Caribbean mobile phone network and home entertainment provider operating in 33 markets across the Caribbean, Central America and Oceania regions. The company is owned by Denis O'Brien, is incorporated in Bermuda and headquartered in Jamaica.
Reasons for failure: There are just two simple reasons for failure-Number 1 is that there is the industry-wide trend of high margin voice revenue versus increasing low margin data usage. The second is unsustainable volumes of funded indebtedness.
14. Seadrill- It is a deepwater drilling contractor for the petroleum industry. It is managed from London and Houston and operated from Bermuda due to tax concerns. It is owned by the Norwegian billionaire John Fredriksen.
Reasons for failure: The crash in oil demand prompted by lockdowns and travel bans forced many energy companies to go bankrupt and Seadrill was no exception. They filed for chapter 11 bankruptcy in December.
13. Avianca- Avianca S.A. is a Columbian airline. It has been the flag carrier of Colombia since 5 December 1919, when it was registered under the name SCADTA.
It is headquartered in Bogotá, D.C. with its main hub in El Dorado International Airport. Avianca is the flagship of eight Latin American airlines and the second biggest in South America behind LATAM of Chile.
Reason for failure: They also filed for chapter 11 bankruptcy on May 10 and the main reasons lie behind the halt in the traveling and tourism industry due to COVID-19.
12. Town Sports International- It is an operator of fitness centers in the eastern United States. Some of their most popular gyms include the New York sports club and Washington sports club among many others.
Reason for failure: It filed chapter 11 bankruptcy in mid-September and many of the 200 locations are currently closed all Due to COVID 19.
11. It'Sugar- It is a candy chain with over 100 locations across the United States with many tourist spots in Las Vegas, Myrtle Beach and many other places.
Reason for failure: First of all COVID-19 had tanked demand and sales. It has also stopped paying rents as it has received multiple notices from landlords of over 49 locations of default.
10. Ruby Tuesday- It is a multinational foodservice retailer that owns and operates the franchise Ruby.
Reason for failure: This Company was already facing competition from fast-casual upstarts and COVID-19 made the situation worse. The Tennessee-based company filed for Chapter 11 Bankruptcy in October. It is closing 185 restaurants permanently.
9. CENTURY 21 -Century 21 Department Stores LLC is an American chain of department stores with 13 locations in the northeastern United States, headquartered in New York City. It was founded by Bay Ridge in 1961 in New York.
Reason for failure: It filed for bankruptcy in September 2020 and the main causes were the insurer's inability to pay 175 million dollars.
8. Pets.com- This was a dot-com enterprise that sold pet supplies to retail customers, headquartered in San Francisco. It began operations in November 1998 and liquidated in November 2000.
Reason for failure: It just couldn't support itself as an online retailer and lost 147 million us dollars in 2000. Investors stopped funding and they went out of business the same year.
7. Tower records- Gone are the days where buying records meant going to the store and searching bins full of records and CDs. This company had businesses all over the USA, Europe and even in Tokyo.
Reason for failure: To meet completion from WALMART and TARGET, they took on a 110 million US dollar loan to open more stores and it failed and as Digitalization got more prominent their market disappeared and they filed for bankruptcy in 2004 and then again in 2006.
6. Pan Am- It began in 1927 as a passenger airline carrying people from key West, Florida to Havana Cuba. They had highly trained pilots, staff, and mechanics who were valued initially as a high-quality airline.
Reasons for failure: In the 1970s, surges in oil prices and decreased demand for flights affected the airline. Following a hijacking in 1986 and the terrorist bombing in Lockerbie Scotland, they went out of business in 1991.
5. Blockbuster- At a time, Blockbuster dominated the home video market by charging a low rental fee.
Reason for failure: Mainly due to the reach of Netflix in both mail and digital streaming services, blockbuster had to close its last 300 stores in 2013.
4. Enron- Enron emerged as an energy supplier and commodity trader beginning in 1985. It was formed by the merger of Houston natural gas and Internorth.
Reason for failure: They participated in different energy losing services including broadband and water management. Even dummy corporations were created to hide losses. After the scandal, the share dropped to 67 dollars and they filed for bankruptcy in 2001.
3. Circuit city- Through its chain of retail stores, circuit city sold television and electronic appliances. At its peak, it had 1520 stores.
Reason for failure: Competition from Best Buy and halt in selling appliances and opening multiple stores with the same agenda. They filed for bankruptcy in 2008.
2. Compaq Computers- Compaq was an American information technology company founded in 1982 that developed, sold, and supported computers and related products and services. They provided some of the first IBM PC compatible computers and were the first company to reverse engineer the IBM personal computer.
The company rose to fame in the 90s as the lead player in the market eventually being overtaken by HP in 2001. The company struggled to keep up price wars against DELL and took a risky move by acquiring DEC. In 2002 the company was acquired by HP for 25 billion dollars. The company ran up till 2013 for lower-end systems when it was discontinued.
Reasons for failure: Compaq divested some of its parts in DEC that it didn't want to. Faced increasing competition from Intel and Intel produced motherboards and chipsets which were used by Compaq but the overall price for the PC was less as offered by Intel along with CPU components proving the same quality at a much lower price.
However, the biggest problem was the DOT.com bubble where internet companies brought PCs but once their businesses failed and Compaq lost a lot of big customers. The assets got liquidated and a surplus of the same product meant rivalry with one's own company which led to failure.
1. Lehman Brothers Holding Inc.- Lehman Brothers was a global financial service founded in 1847. Before filing for bankruptcy in 2008, Lehman Brothers was the fourth largest investment bank in the United States behind Goldman Sachs, Morgan Stanley, and Merrill Lynch with about twenty-five thousand employees worldwide.
It was doing business in investment banking, equity and fixed-income sales and trading (Especially U.S Treasury securities), research, investment management, private equity and private banking. Lehman Brothers were operational for 150 years from 1850 to 2008.
Reason for failure: On September 15, 2008, the firm filed for chapter 11 bankruptcy protection following the departure of most of its clients, drastic losses in its stock and devaluation of assets by credit rating agencies, largely sparked by a loss of confidence along with its involvement in subprime mortgage crisis and exposure of less liquidated assets.
Lehman's bankruptcy filing is the largest in the US history and is considered a gateway of the financial crisis back in 2007-2008.
Thanks To:
Engr. Samin Shadman Zahir
Contributor, The InCAP