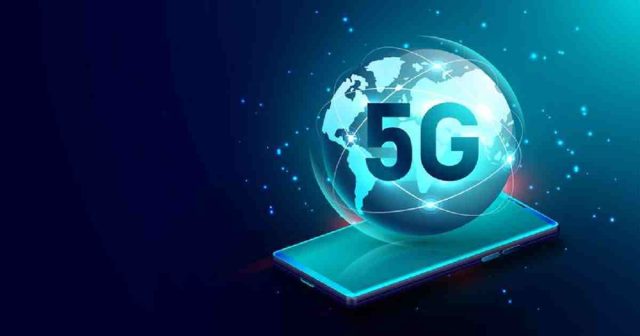 Bangladesh Telecommunication Regulatory Commission (BTRC) will host a spectrum auction for fifth-generation (5G) mobile and internet access to bring the service to the entire country by next year on March 31, 2022. The article contains BTRC To Auction Spectrum For 5G Mobile and Internet.
However, Kaan Terzioglu, the CEO of VEON, the parent firm of Bangladesh's third-largest mobile network provider Banglalink, believes that ensuring 4G for everybody should be Bangladesh's primary emphasis right now. During a recent four-day visit to Dhaka, Bangladesh, Kaan Terzioglu said that Banglalink prioritizes making 4G connectivity available to all over, assuring 5G access for a select few.
"As we belong to an industry, we have a mission to compete with others by taking mobile internet to rural areas, villages, and every citizen," Mr. Kaan said, "I'm not a big fan of the vanity of 5G. It sounds good, but over 50% of smartphone users in the country are still out of 4G coverage. That means we have to continue to make efforts for the next two to three years to bring all smartphone users under 4G coverage."
"Of course, we will invest in 5G when necessary. We will invest in it for industrial purposes rather than consumer ones. An upcoming auction is an important event. Finally, Bangladesh is putting the spectrum in use because we were a little too prudent on the way we lease spectrum", Kaan Terzioglu stated about Banglalink's installation of 5G technology.
The BTRC will auction 200MHz of the spectrum from the 2.3GHz (2300-2400 MHz) and 2.6GHz (2500-2690) bands on March 31, with a baseline price of $6 million per MHz spectrum. Kaan Terzioglu, when asked about the whole quantity of spectrum, remarked, "This one has a good range of colors. I'm relieved to see that the prices have decreased."
Banglalink has received the Ookla speed test award four times in a row, and the mobile operator's 4G download speed was deemed to be significantly faster than that of other major operators in a recent BTRC quality of service assessment. Commenting on that, Mr. Kaan said, "I'm very proud of our team here, and for their services in terms of deploying the network, increasing customers' satisfaction, and increasing the quality of the network."
Banglalink has had a terrific two years, according to him, as it has been able to enhance its market share in Bangladesh. By developing its 4G network over the next two years, the telecom operator hopes to gain a competitive advantage. Mobile internet, according to Kaan, is the cheapest in Bangladesh.
To read more business articles, Please Click Here!