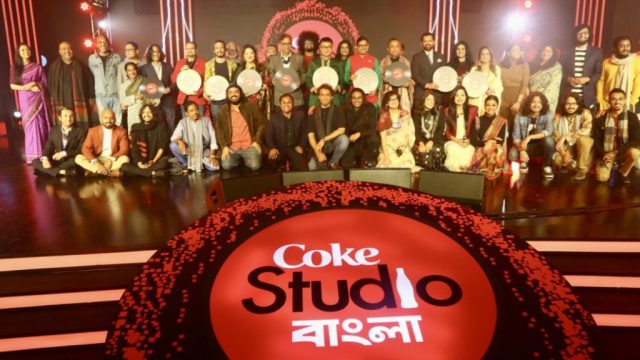 For quite some time, Coke Studio, a live music show showcasing known and new performers from India and Pakistan, has been a tremendously popular event. It began its voyage in Pakistan in 2008 and has been held annually. Coke Studio covers a wide range of musical styles, from classical, folk, Sufi, qawwali, and ghazal to rock, hip hop, and pop. After its first release, Coke Studio became an instant hit in Pakistan, and its popularity quickly spread beyond the country's borders. MTV India debuted Coke Studio @MTV, an Indian version with a similar premise. The great part is that Coke Studio now in Bangladesh.
Coke Studio has a long-standing fan base in Bangladesh, dating back to virtually the first season of the program, and after years of conjecture, Coke Studio Bangla, the much-loved musical franchise, finally launched to an end.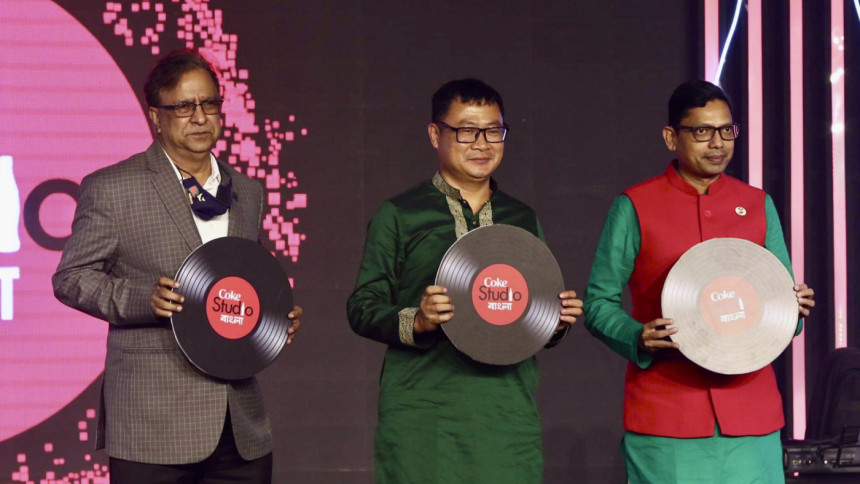 The opening ceremony for 'Coke Studio Bangla' was held at Radisson Blu Dhaka Water Garden on 8th February 2022 in the presence of Coca-Cola fans and guests from the government, media, and renowned artists from the industry. In addition, Bangladeshi singers Shayan Chowdhury Arnob, Tahsan Khan, Momotaz Begum, and Ankhi Alamgir, among many others, graced the occasion with their presence.
KM Khalid, State Minister for Cultural Affairs, and Zunaid Ahmed Palak, State Minister for ICT Division, attended the event as special guests.
The "Ekla Cholo" theme song from "Coke Studio Bangla" Season 1 was also launched at the event and was concurrently uploaded on Coke Studio Bangla's Facebook and YouTube sites. Arnob, Bappa Mazumder, Samina Chowdhury, Momtaz, Kona, Pantha Kanai, Rituraj, Masha, Mizan, Boga Taleb, Sheikh Ishtiaque, and others perform a beautiful fusion rendition of Bengali Polymath Rabindranath Tagore's famous song "Jodi Tor Daak Shune Keu Na Ashe," Baul singer Gagan Harkara's Musical performances by the project's participants followed the initial event.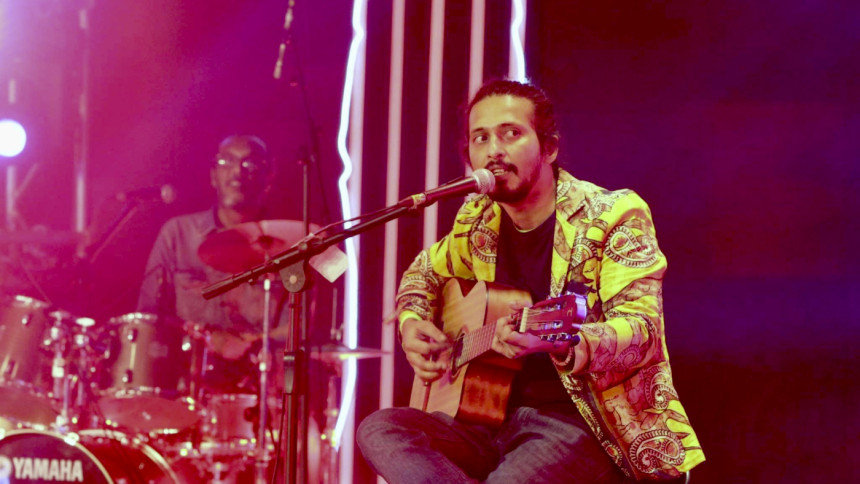 The inaugural season of Coke Studio will air in mid-February, with ten songs. In addition, the fusion performances will be available on Coca-Cola Bangladesh's official Facebook page, YouTube channel, and Spotify.
Mr. Zunaid Ahmed Palak said, "This February when we commemorate our mother language, Coke Studio Bangla has honored us by including the Bangla phrases in their logo."
KM Khalid echoed the sentiment, praising the organizers for bringing the internationally known franchise to Bangladesh in February. He added that February is the month of glorious Language Movement, and music enthusiasts worldwide widely revere our enriched musical heritage.
Highlighting the popularity of Coke Studio for its fusion songs, he added, "We are hopeful that this wonderful platform will further uphold the glory of our diverse collection of songs."
Music was one of the key and powerful sources of inspiration for the Bengali nation in numerous democratic activities, including the Language Movement of 1952 and the Great Liberation War of 1971, according to UNB.
"We've experienced Coke Studio in both India and Pakistan, but we wanted to use it this time to emphasize our lovely language.," said Gousul Alam Shaon, the Managing Director of Grey.
Shayan Chowdhury Arnob, a musician, who directed the music for all of the songs that will be released through Coke Studio Bangla, said, "We worked with different musicians for two months to create something wonderful and diverse."
To read more articles from Business Cloud, Please Click Here!