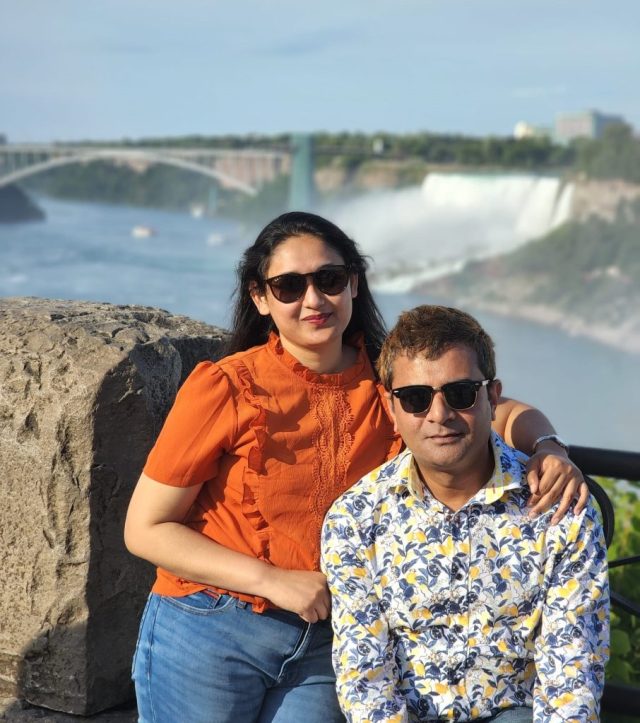 S M Fahim Al Faruqui
Senior SOC Analyst
Open Systems, Canada
Mosharrafa Ahmad
IT Service Desk Analyst
Buchanan Technologies, Canada
Happily ever after is not a fairy tale; it's a choice. And when two different people are willing to look outward together in the same direction, life becomes a blissful serenade. A perfect couple is a happy couple who enjoys time together, value each other, and maintain a strong bond. Both S M Fahim Al Faruqui and Mosharrafa Ahmad live by this simple rule and have scored themselves the title of Confident Couple ever since they bonded together.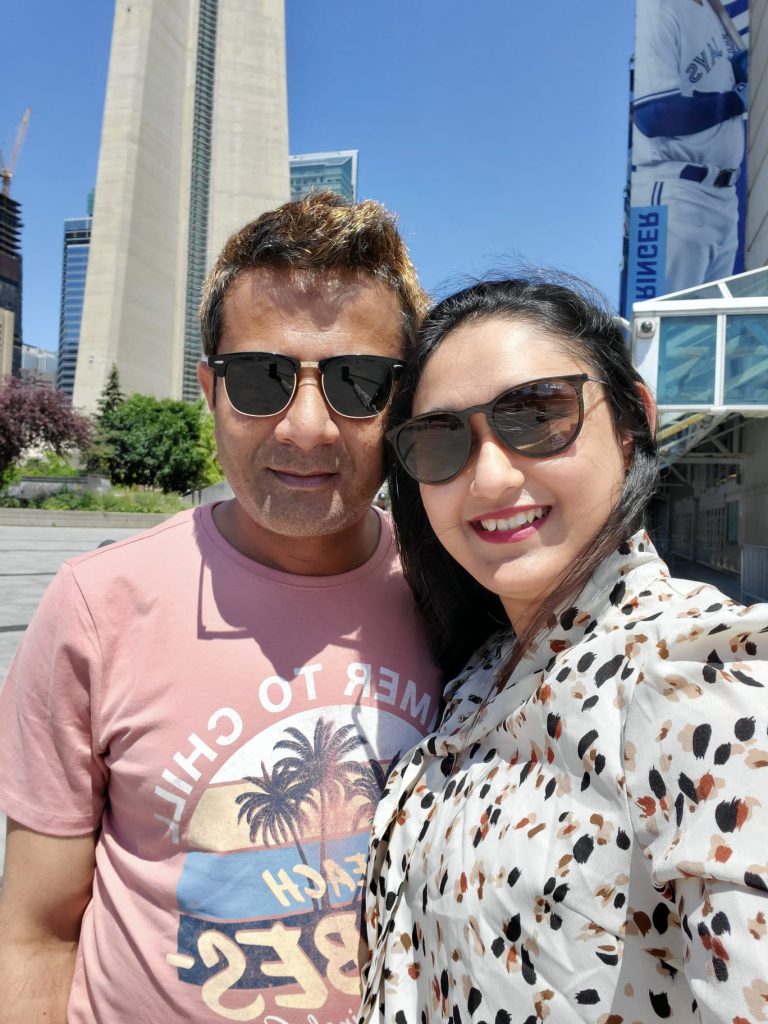 Mr. Fahim is an experienced cyber security specialist, IT system and network support expert, and IT project manager. He brings a wealth of knowledge regarding IT security, systems, network, project management, and customer support. Meanwhile, Ms. Mosharrafa is skilled in providing customer and end-user IT service desk support. Easily identifies and resolves technical issues and concerns with excellent communication and presentation capabilities.
In an exclusive interview with The InCAP, the heartthrob of Bangladeshi expatriates have revealed their dedication to working and a lot more that keeps them connected. Let's know their journey: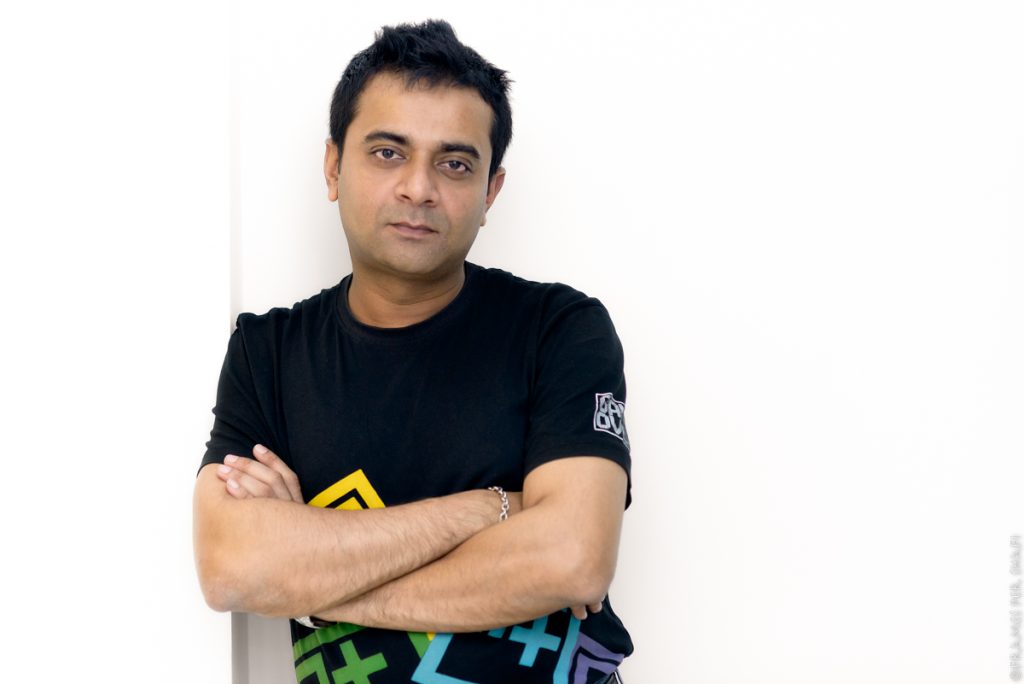 The InCAP: Mr. Fahim, please share your career peregrination.
S M Fahim Al Faruqui: I started my career in the ICT field as a freelancer in Dhaka almost twenty years ago. At that time, I also taught some IT subjects in a few IT training institutes. After a few years, I joined a renowned private bank IT division and worked there for almost four years. Then I completed my MSc degree from a prominent university in London and worked there for two years in the ICT sector. After that, I returned to Bangladesh, started working in a renowned private bank IT division, and continued my service there for almost five years. Later, I came to Canada as a skilled migrant and worked in the cyber security sector for more than four years.
What key factors helped you initiate your career, and how did you execute those?
I have BSc and MSc degrees in the IT field, and I always wanted to work in this sector. Hardworking, eager to learn, and focus on the goal – guide me to progress overall career life.
We are keen to know the transition of your career from working as an AVP of a private bank to a foreign company as a Cyber Security Analyst.
IT security is more or less connected in almost every IT activity. During my service at the bank, I had various responsibilities where security is a highly important concern. My job responsibility motivated me to learn more about IT security. Moreover, self-study, IT security-related news from the Internet, and my willingness to learn something new influenced me to start working in the high-demand cyber security field.
What's your comment regarding the Cyber Security system in Bangladesh?
I believe many organizations in Bangladesh now provide cyber security services. The more people we have in this sector, the more we can create awareness and protect digital assets. Colleges and universities can add cyber security courses for the students. Learning is a lifelong process. ICT companies should arrange employee training and give the newcomers chances to work, learn and grow in this field. We all had to start from some point!
People are keen to know how much it is convenient to work remotely in another country as it is a dream for many to work overseas, considering the high prospect and remuneration.
Working from home can give more flexibility and save time and cost. Many renowned IT companies have offices in the neighboring country of Bangladesh. If we can confirm high-speed Internet, stable electricity, and have a corporate policy about remote work, this culture is not difficult to establish in Bangladesh.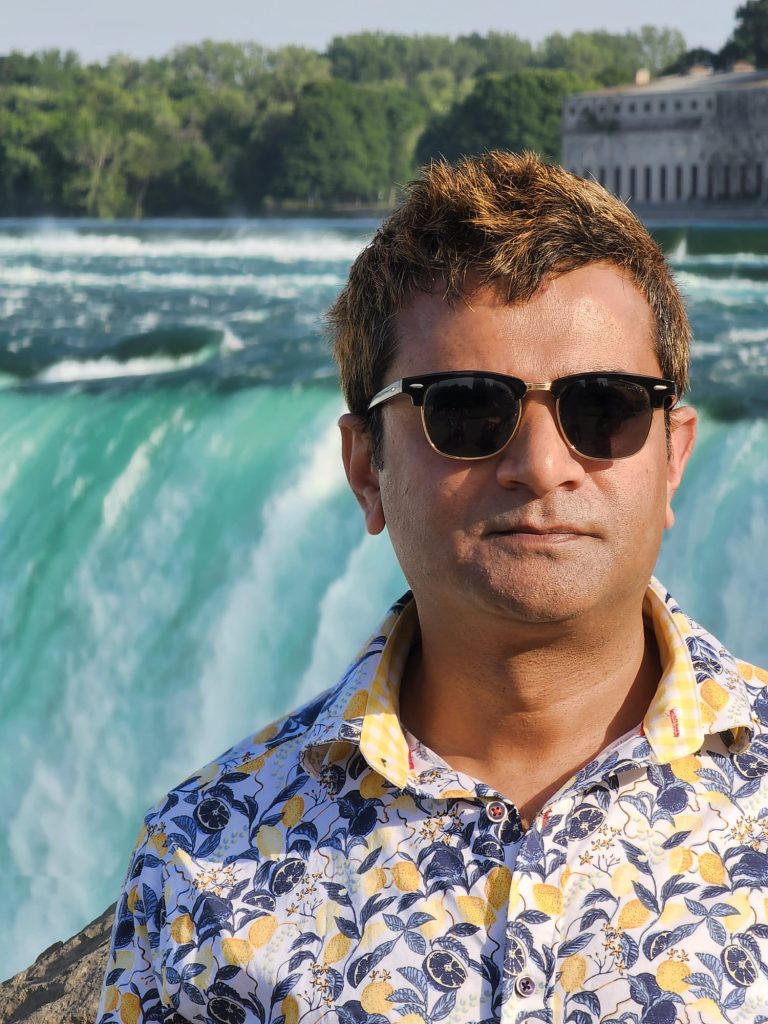 You and your wife are from a Computer Science background and are working full-time in the same field. Do you think that your both future career plans would have a gap for each other's contribution to your relationship?
Not at all! As we both work remotely, we can save time. We can discuss any work-related problems. A good work-life balance can be maintained.
Mr. Fahim, you hold the PMI certification. As one of the prestigious PMI certificate holders, what would be your advice for the upcoming candidates?
As I mentioned earlier, I think dedication, willingness to learn, and working hard to reach the goal can give someone success. This is how I achieved PMP and CISSP – the two most famous certifications.
Of course, every year, a number of students graduate from Computer Science Engineering (CSE), and they always seek guidance from successful personal in this field. So what advice would you give to prospective CSE students?
Be kind. Do not fear changes. You can learn much more from failure than success. Keep learning, keep trying, and keep strong – your time will come! If I can help somehow with career progression, feel free to reach out.
Skill Set:
Hard Skills – Technical knowledge, Project management, Critical thinking.
Soft Skills – Time management, Sincere, Leadership, Negotiation.
Most Preferred Clothing Costume: 
Casual
Favorite Holiday Destination: 
Bangladesh, Many European countries, and countries have famous archeological sites.
Three common things of you both: 
Explorer, Caring, Food lovers
Prayer For The Human Civilization: 
Life is short. Be kind, Stay safe, Work hard, and support each other.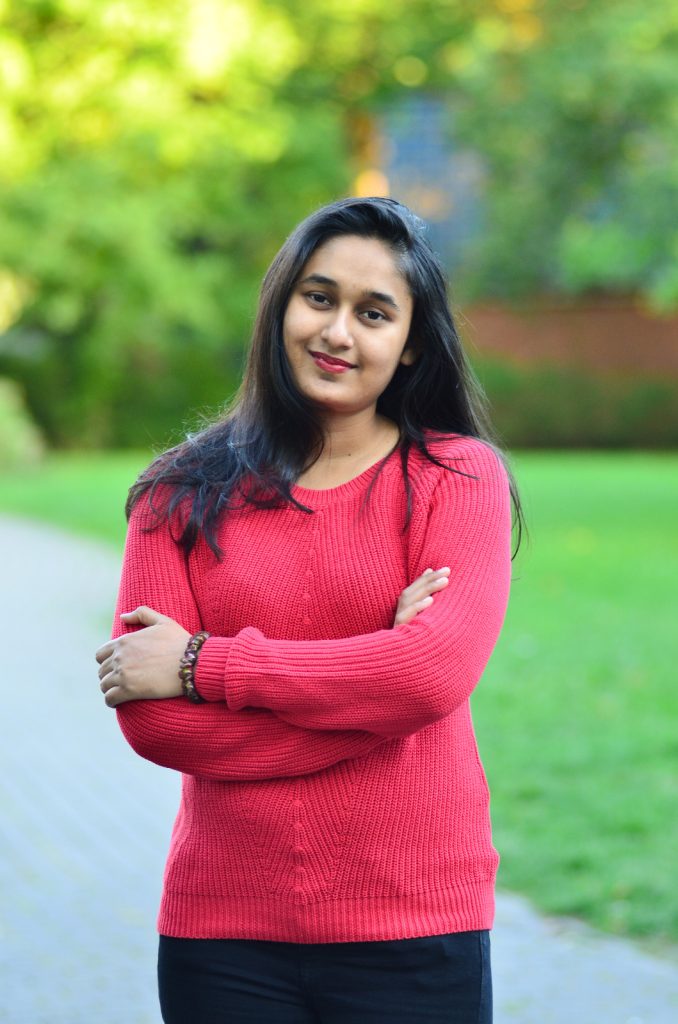 The InCAP: Ms. Mosharrafa, you have been working as an IT Service Desk Analyst at Buchanan Technologies, based in Canada. Please tell us the experience of working remotely and what are the challenges you face during your work?
Mosharrafa Ahmad: My experience of working from home has been great, and I find it very flexible. Since I am doing my masters as well, it helps me balance my study and work smoothly. One of the best advantages of remote work is that it saves much time.
Where do you think Bangladesh needs to focus on improving its IT Sector?
Well, IT is a knowledge-based industry with the enormous potential to accelerate economic growth, boost productivity across all economic sectors and facilitate effective governance. However, in my opinion, to improve the overall IT sector, We should focus on the other services of the IT industry, for instance, IT-enabled services (ITES) and Software development, etc.
Currently, Bangladesh's fastest growing and booming industry is the only E-commerce sector. If we can take initiatives like establishing Software Technology Parks (STP), Export Oriented Units (EOU), Special Economic Zones (SEZ), and foreign direct investment (FDI), these actions can help our IT industry in attaining a leading position in the world IT industry.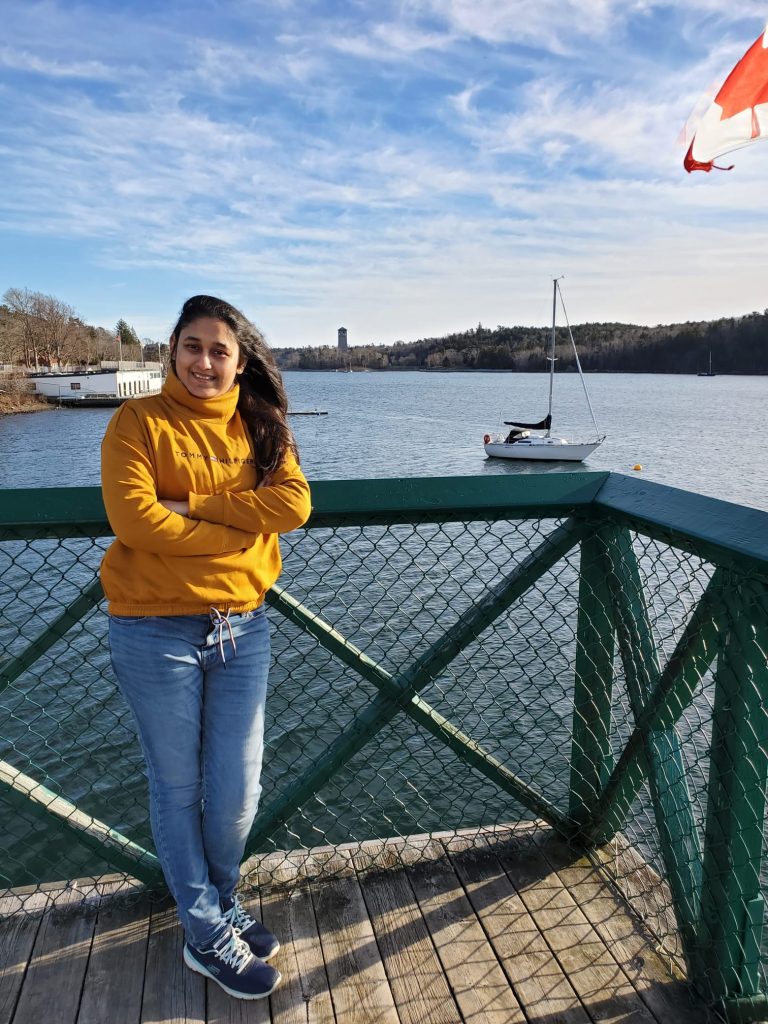 How have you and your husband used your success to bring goodness to the world?
We always try to help people by sharing information and experience we have gained.
What keeps you both connected to roots?
No matter where we live and what we do, we always like to come to Bangladesh and want to spend time with family and friends. Moreover, we always miss various Bangladeshi foods.
You both are foreign students, so this could be the most common question from prospective students: If the Student Direct Stream (SDS) program is implemented in Canada, there would be a significant number of Bangladeshi students going; what's your thought on it? Should it be implemented?
We are not much aware of that program. Before implementing something new, we need more details and some research. But we believe that if that program can help Bangladeshi students to come to Canada for higher studies, this can be implemented.
Skill Set:
Hard skills – knowledge of the different operating systems (Microsoft, Linux, etc), MS office suite, basic programming skills(Python, HTML, CSS, etc), Hardware and Networking knowledge, technical troubleshooting, etc.
Soft skills- Communication, attention to detail, teamwork, organizational skills, Analytical Abilities, etc.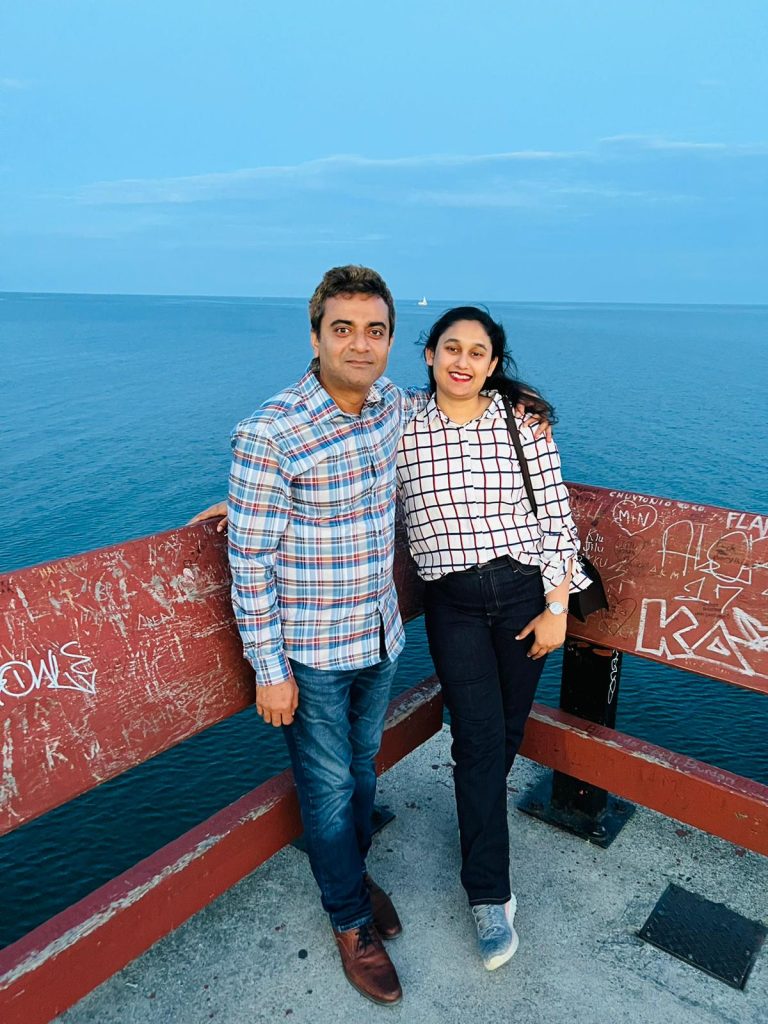 Most Preferred Clothing Costume:
Saree
Favorite Holiday Destination:
Places with beaches and mountains
Prayer For The Human Civilization:
My prayer is may all of our lives become safe and happy with all aspects
The InCAP: Thanks to the two of you!
Confident Couple: Always welcome!
To read more Exclusive Interviews, Please Click Here!