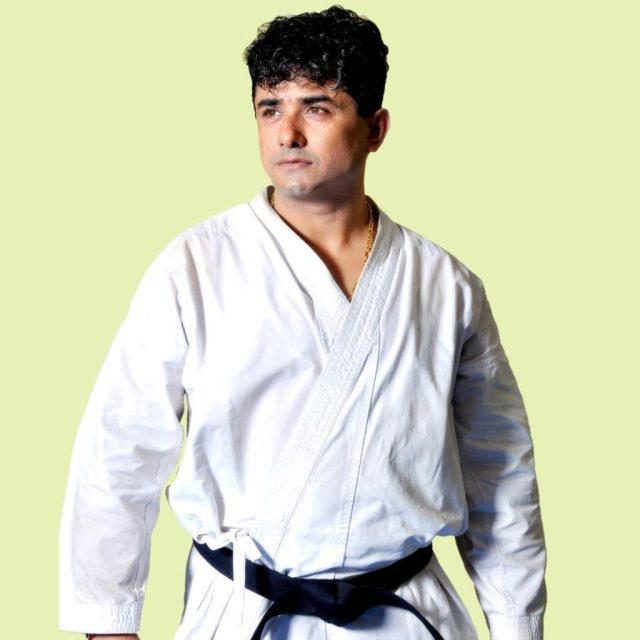 Hanshi Premjit Sen
Founder
Global Seishinkai Shito-Ryu Karate Federation, India
The quote that religiously preaches the motto of self-reliance through sheer discipline is, "It is imperative to know how to defend oneself in times of duress." He believes that Karate helps you develop endurance, stamina, and the capacity to defend yourself and others. Every day, Mr. Hanshi Premjit Sen instructs young, impressionable minds intending to raise awareness and prepare them for life.
Mr. Premjit is a pioneer in the field of martial arts in India. With his hard work and sheer commitment to the sport, he has carved a name for himself worldwide. He is the man behind the Global Seishinkai Shito Ryu Karate-Do Federation. Currently he is the President of the Karate-Do Association of Bengal, Referee & Judge of the Asian Karate Federation and the World Karate Federation.
He had achieved the 7th Dan Black Belt from the World Karate Federation. Later, he acquired the 8th Dan black belt and earned the title of "Hanshi," which translates to Exemplary Teacher. He was awarded the Best Instructor from I.S.K.A Australia, and he is also the first Bengali to be a WKF A Grade Referee. He has nurtured numerous students in his martial-art institute who have bagged countless national and international accolades, including the Commonwealth Games. Read on to find out his journey: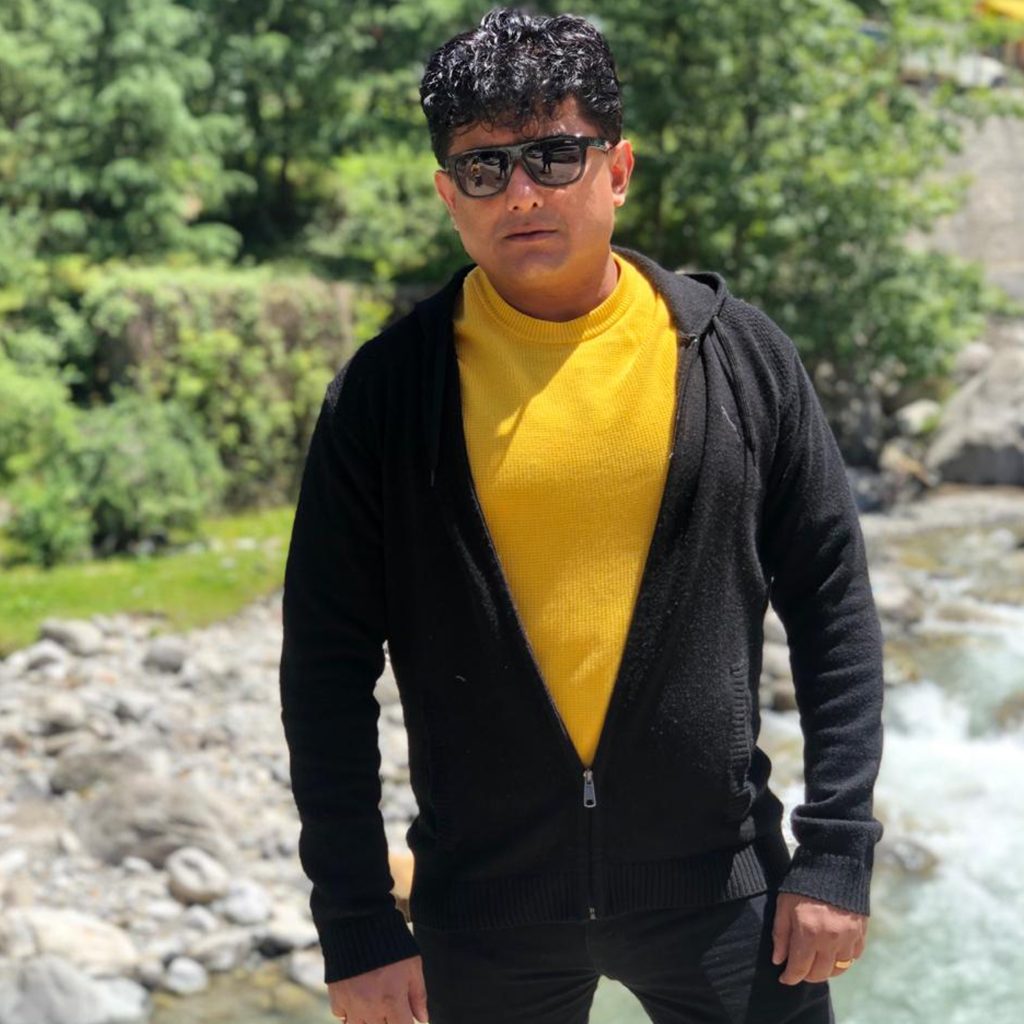 The InCAP: Mr. Hanshi Premjit Sen, heartiest congratulations as you have been awarded the Times Men of the Year Award 2022! What does this award mean to you? Please tell us the journey behind it.
Hanshi Premjit Sen: Thank you so much; I appreciate it. My journey till now has been fairly smooth sailing. All the hard work and discipline I have put in through the years has finally cumulated and paid off in this award. It is the manifestation of all the hearts that I have managed to touch and the lives I was able to influence. Since I was young, I have always had the innate wish to do something that would leave a mark and benefit people around me. These were the very reasons that provided me with much-needed motivation to help me through all the struggles I faced during my race to the top.
We are eager to know about your early life before joining Karate. What motivated you to come this far?
Sports had always been a part of my life, even before karate. I was actively involved with cricket, football, and chess. I was engaged with these sports even after joining karate. While being good at all of these, it felt like being a jack of all trades and master of none.
I was always involved in fights, because of which my dedication to karate took a serious turn. I wanted to master the sport, and when my journey started, I realized it is not just a combat sport but has little to do with fighting. The key to it is discipline, devotion, and determination.
My journey to this position has not been easy, but it was only possible because of the guidance I'd received during my initial days. I have had the opportunity to learn from the legends in karate, and I sincerely owe all my success to them.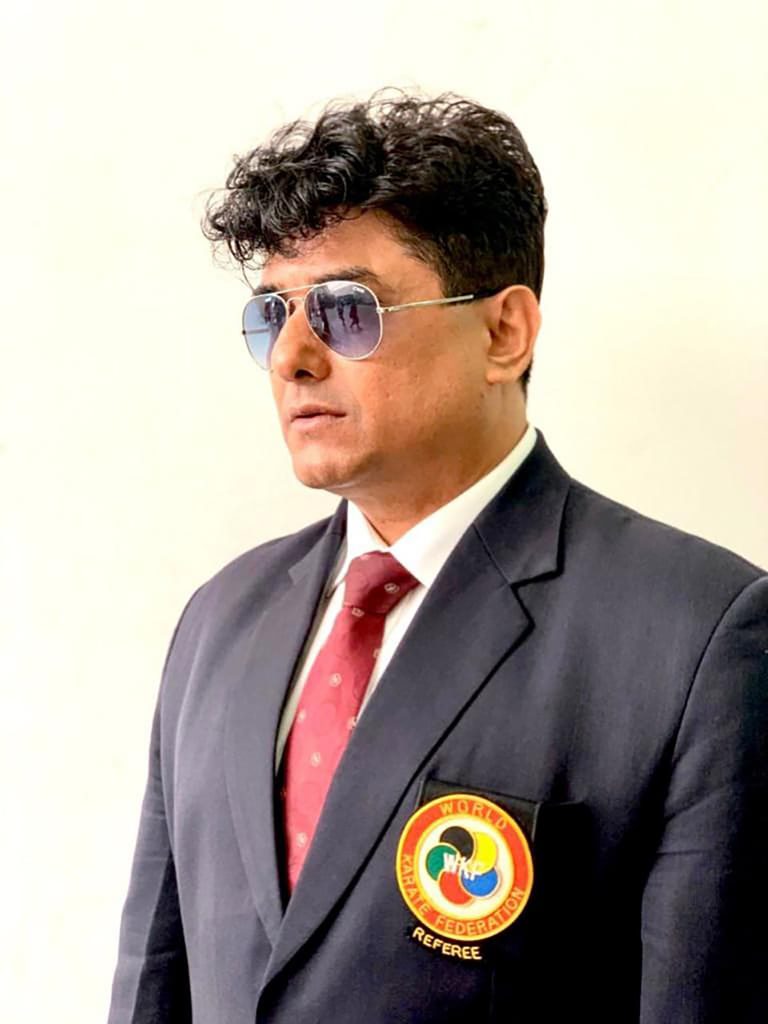 Would you please share your journey of becoming the Founder of Global Seishinkai Shito Ryu Karate-Do Federation, India?
The day I started my own dojo in 1991 was the day I envisioned a global institute for Karate that would train aspiring students in the art of Karate with the help of skilled and caring trainers and a nurturing environment. So I put in all my effort to make that dream come true, and now the Global Seishinkai Shito Ryu Karate-Do Federation is not only at its epitome in India but also in countries like- Nepal, Iran, Turkey, Italy, Mexico, Bangladesh, and Pakistan. The journey to this point was in no way smooth; it was filled with thorns, but as they say, the fruit of patience is the sweetest, and I believe that to be the truest when I see how many lives get turned around because of Karate.
Please share with us how you motivate your clients?
Motivating my students as a teacher, I believe, is the easiest part because every student only aspires to have their teacher guiding them along the way, giving them motivation and validation. Therefore, I always make it a point to encourage and record all my pupils' achievements and glorify them. These small celebrations may seem unimportant to those who are professionals, but to beginners, they mean the world.
I always tell my students that they must follow the 3 Ds in life to avoid the 4th D. The 3 Ds are – Desire, Devotion, and Dedication. These three Ds will help you combat the last unwanted D depression. Karate gives you the zeal and allows you to have that regime to attain the 3 Ds and keeps the 4th D away.
How do you see the arts of Karate around the world?
I see karate flourishing. With its influence and glorious shine stretching over the expanse of the world, I see it being one of the most renowned forms of martial art. People are more aware of the sport around the world. They are well informed about its benefits and its advantages, and nowadays, their decision-making skills are becoming quite simplified due to them being clear about what they want out of life. Since they know what they want, stress may result in them being burnt out. To de-stress, Karate has been one of the go tos of the current century. A sport so versatile can only attain greatness in the coming years.
How does Karate help women? In your view, what percentage of Indian women get encouraged to do Karate?
In today's day and age, it is essential to be able to defend one. Especially for women! The streets are unsafe, and unfortunately, so are most of their homes.
Learning Karate as a form of self-defense will not only enable them to combat their perpetrators but also allow them to feel safe and secure when they venture out alone. However, I realize that the problem is with those sick individuals who do not deserve to roam free, and training the victims is only damage control. Women are also prone to a lot of diseases that are bone related. Many women lose bone density as they age due to falling calcium levels in their bodies, leading to brittle bones and a disease called osteoporosis. Exercise and discipline that comes from Karate allow women to keep diseases such as these away.
I believe a large percentage of women these days are encouraged these days to take up Karate, not only as a form of self-defense but also to train their minds, channeling their energy into a controlled and disciplined direction that can only be achieved through sports.
People are keen to know directly from you, that, how important it is to learn Karate?
Sports are an integral part of life. It could be anything; it does not necessarily have to be Karate. Participating in sports will ensure an active body and a still mind. Although, I would like to encourage everyone to pursue Karate since I have experienced them firsthand. Karate has benefits that multiply over the years. I am not speaking from a teacher's point of view but as Karateka myself. I have seen all these benefits manifest for my countless students and me. Karate even has the potential to affect your mental health positively.
Mr. Hanshi, you've observed the world with your highly talented mind. People follow you as an icon of leadership. Please Say something to them.
I am very grateful for everyone's love and admiration. However, I hope they realize I am as human as they are, and I only wish for them to learn from my experiences. I wish them all the best in all their endeavors, and may they receive everything that they put their heart and soul into.
Skill Set:
I have been an ardent believer in the fact that success never comes to those who give up. As I have mentioned earlier, my current position results from sheer hard work and dedication. It did not come to me easily, and there were many barriers along the way, but my will to never give up kept me going against all odds.
This is something I try to inculcate into all my students because this is what will help them achieve all that they want to with time.
Highlights of Achievements, Merits, and Honor
I have achieved notable success in my journey as a Karateka while taking the sport forward. Currently, I am the Referee & Judge of the Asian Karate Federation and the World Karate Federation while being the first Bengali to have ever achieved this title. In addition, I am also the President of the Hapkido Federation of India.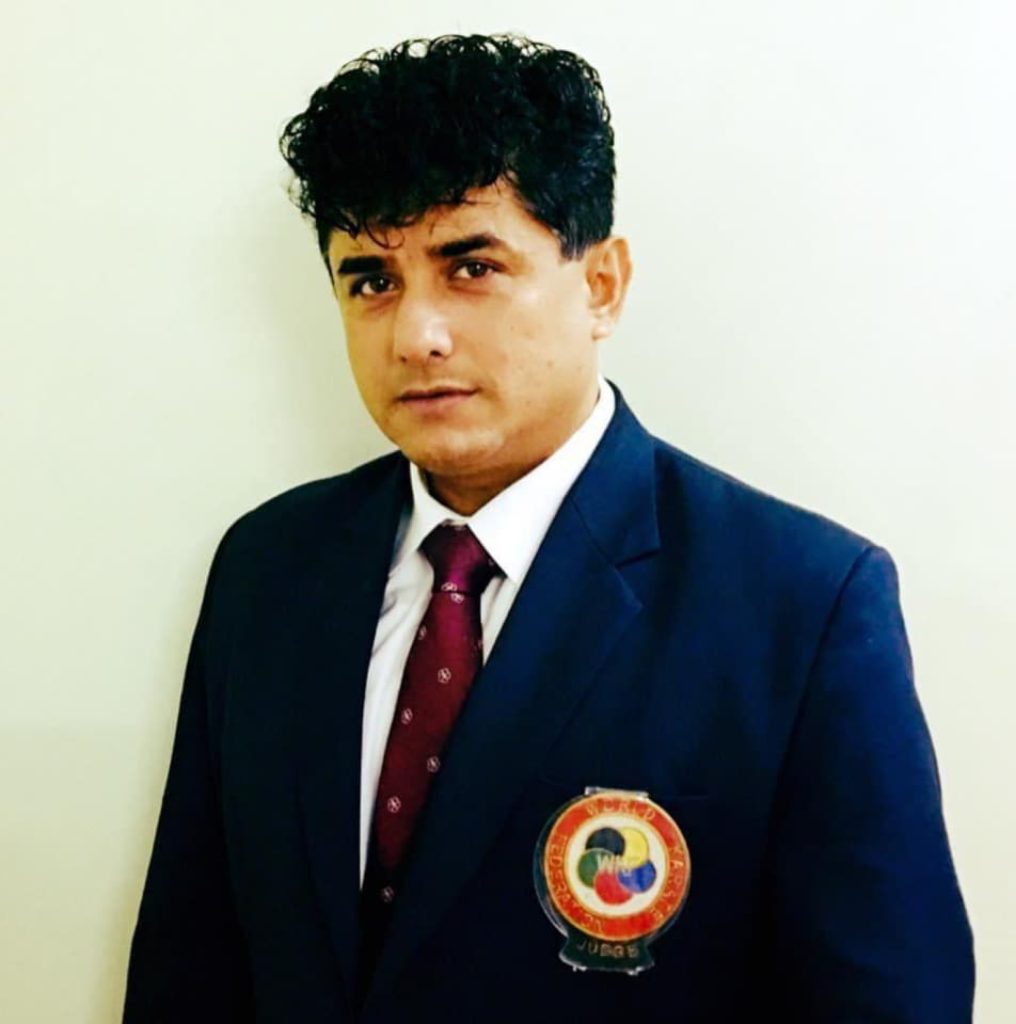 Prayer For The Human Civilization
My only prayer to humanity will be that the path forward is a hard one, and there is nothing that will make it easy apart from hard work. So, never give up on yourself or your dreams. No matter how challenging it is, it is nowhere said that it will remain as challenging because the harder you work the easier it will seem. It all lies in the amount of effort you invest into yourself because in the end, your hard work will pay off.
The InCAP: Thank you!
Hanshi Premjit Sen: Anytime! My very warm wishes to the readers!
To acknowledge more Professional Icons, Please Click Here!