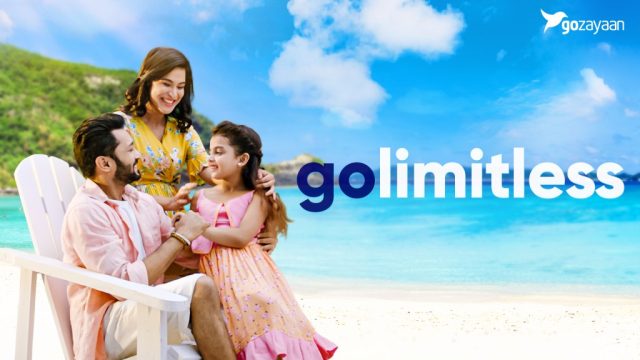 This 27th September was World Tourism Day with the bold theme- "Rethink Tourism". A lot of things have changed since the days when international travel was an enigmatic maze. With the rise of online services, "Digital Tourism" is a new phrase being widely used in the world of travel. In line with this year's theme, today we discuss the Brand Story of GoZayaan, the start-up striving to revolutionize the tourism scene of Bangladesh.
The concept of "digital tourism" describes how travel can be planned, handled, and even appreciated by utilizing digital tools. Still a relatively new concept in Bangladesh, digital tourism has gradually been taking over the $4 trillion global travel and tourism market. The world has slowly but steadily shifted from landlines to touchscreen smartphones and Information Technology has taken up its rightful place in children's textbooks. With the digitization of every industry we must ask ourselves- Why should Tourism lag behind in the Digital Revolution?
GoZayaan is at the forefront in the fight to modernize the tourism industry in Bangladesh. The start-up is attempting to gradually move the nation's tourism business online through tech led services and constant innovations. GoZayaan has recently been in the news for its acquisition of the foreign online travel marketplace, FindMyAdventure. The start-up also has an inspirational new brand campaign encouraging travelers to "Go Limitless." The efforts of GoZayaan to influence change are not only admirable but also ground-breaking for Bangladesh.
Understanding the Landscape of Bangladeshi Travel
GoZayaan's path thus far hasn't been without its setbacks. Bangladesh's tourism industry is still primarily controlled by traditional travel agencies which mostly operate offline. Majority of the population isn't very trustworthy of e-commerce and online services either resulting in only 5% of the tourism industry in Bangladesh having visibility online.
Although GoZayaan was performing exceedingly well since its beginning, the pandemic unexpectedly stopped the travel tech platform's exponential growth. Numerous tourism-related businesses were forced to close during this time due to consecutive lockdowns. However, GoZayaan emerged from the ashes like a phoenix with a fresh business plan that centered on its native market.
The organization, which had previously concentrated exclusively on overseas travel, gradually began to concentrate on domestic travel and accommodation. Hotels and domestic tour operators joined forces with GoZayaan to serve a country stricken by the pandemic. In order to locate local tour vendors and promote them in the digital domain, the organization dug deep. Thanks to these endeavors by GoZayaan, local tour operators finally had visibility in the digital space. This helped in not only showcasing Bangladesh on a national level, but foreign travelers could have better comprehension of Bangladeshi tourism as well.
At the height of the current tourism boom, GoZayaan recently bought a Pakistani platform and broadened their international operations, becoming the first Bangladeshi travel agency to accomplish this. This was a wise decision for the corporation given the resemblance in consumer habits, demographics, geography, and holidays.
Fundamentals of Digital Tourism
Online businesses substantially influence foreign travel. Some of the biggest OTAs on the market have a significant impact even on our very own neighbor, India. The demand for accessibility is what motivates digital tourism. No one should be excluded from the wonders of travel because of inaccessibility during the age of transparency.
From the start of its journey, this has been the motivation factor for GoZayaan. Offering price transparency, creating a comprehensive paperless booking system, and offering a "book now, pay later" EMI facility are all examples of steps being taken in the direction of a more inclusive future. GoZayaan is currently the only online travel tech platform offering 0% EMI for flights. Moreover, the start-up onboarded many more value added services such as baggage protection, travel loan (cardless EMI), integrated RT-PCR tests with flights etc services as well. According to official data, since the EMI option was introduced six months ago, there has been an 82.45% increase in the number of aircraft ticket bookings. This serves as further evidence on why there should be no limitations for travel.
Going Limitless
Regardless of preferences, travel is for everyone. Travelers have a plethora of options to discover, irrespective of whether they enjoy the beach or the mountains, leisure or adventure, busy metropolis or serene landscapes. Adventurers have limitless dreams that will never stop. GoZayaan exists for these dreams, so travelers can Go Limitless. No matter what travelers may prefer, the startup aims to be a one stop solution for travel. The functional yet inspirational brand campaign aims to empower travelers to take charge of their own journey.
Facilities like the travel loan, 0% EMI, baggage protection, endless discounts, etc. have been adding new layers to their service to keep up with the promise. Flights, hotels, tours- GoZayaan has brought all the essential components of travel under one umbrella, making the process more convenient than ever before. The campaign empowers not only tourists, but also people who go limitless every day from their own spaces. From budget-conscious students to tech-savvy business professionals, GoZayaan is here to prove that they are the go-to travel solution for the smart travelers of tomorrow. 
To read more from Gallery, Please Click Here!