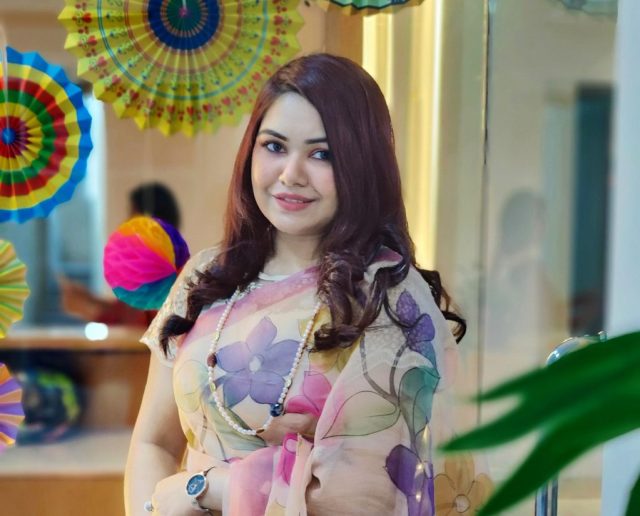 Farhana Preeti
D.G.M. & Head of Business Development
Shajgoj Limited
Shajgoj Limited is one of Bangladesh's leading beauty and personal care E-commerce platforms. Behind the scenes, many talented minds are working relentlessly to make it happen in the country. Of all those talents, Ms. Farhana Preeti is one of them. She believes in building a culture where the team feels empowered. She has a strong sense of user empathy and some UI design sensibilities.
Focusing on what consumers want, what they feel, and where they get hurt or feel disappointed when they become delighted from being satisfied are her priorities. She is experienced in business development, beauty & personal care product strategy, creating & managing high-performing teams, strategic partnerships, supply chain management, portfolio management, risk management, market research, content marketing, e-Commerce ecosystem, and also, people management.
She considers herself one teaspoon of Marketing, one teaspoon of Sales, one teaspoon of sourcing & procurement, and one teaspoon of understanding consumer behavior inside a cup of empathy & design sensibility! How? So let's know her journey: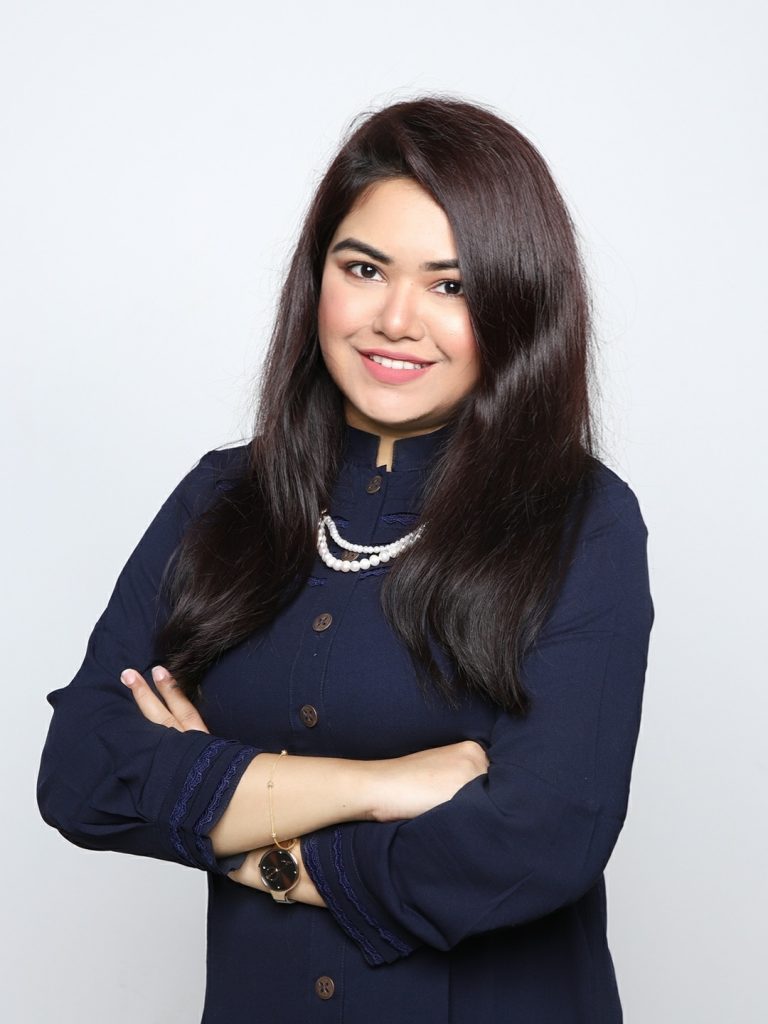 The InCAP: Ms. Farhana Preeti, please share your career synopsis.
Farhana Preeti: It was never on the cards for me to work in the corporate sector or even doing a job outside the home due to my family circumstances. But being born in a business family has given me a lot of in-person business experience since I was a child. I was always an observer, passionate, quick learner & driven kind of a person. So, when I was given an opportunity to work on things which mattered to me, I started working very passionately as the beauty sector has always fascinated me. I started my journey as an entrepreneur by inheritance at a very young age after my parents passed away.
And eventually found myself working for Shajgoj Limited as a freelance writer. Soon I started working full-time there as the Creative Content Manager, and gradually got promoted to the Content Head. When Shajgoj started its e-commerce journey, I became a part of it very organically and eventually became its Head of Business Development, where I look after the Product Wing, the Offline Marketing alongside the Influencer Marketing & International Partnerships. Shajgoj has been my home for the past 6 years, and it will always be my home. Apart from that, I do independent business consultancy internationally as well.
To what extent does your motivation help you to thrive in your career?
I think it's very important to do something what you love. I have been very lucky that I got to choose a profession which I absolutely love! I love talking to people. I love to learn about real-life experiences from people, experiences from roadside vendors, and experiences from C.E.O.s fascinates me. I feel learning from experience is more interesting than learning in a traditional way. And I have never stopped learning in my life. I think that's what keeps me moving forward.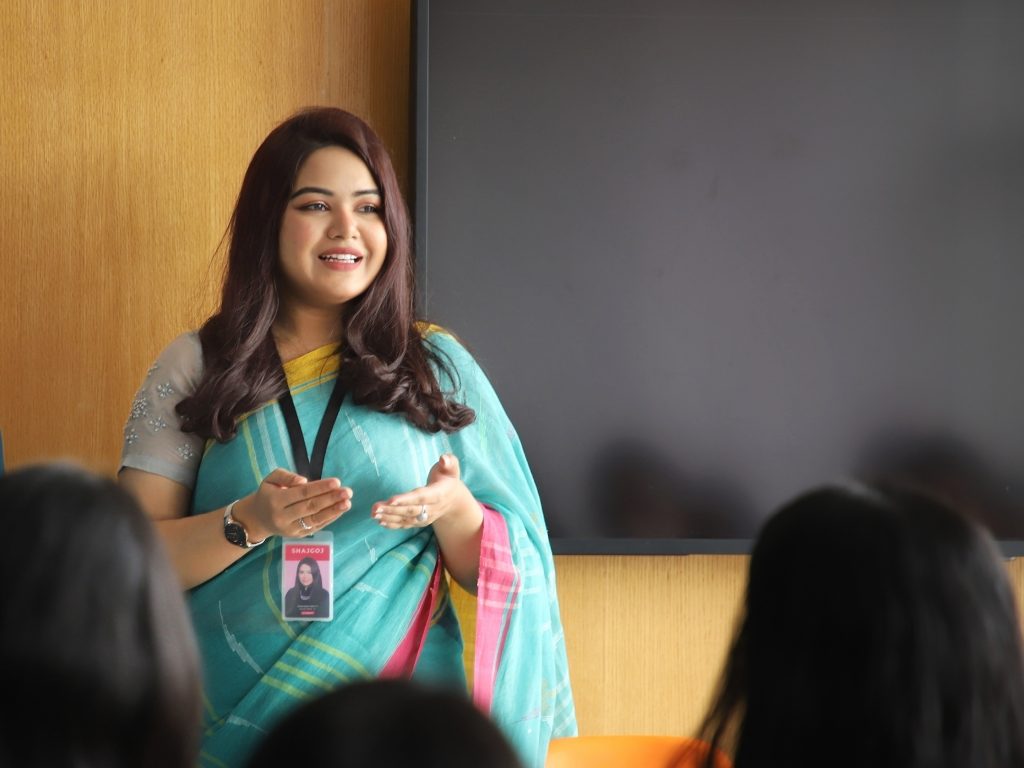 What challenges do you face while playing your role, and how do you overcome those?
I believe that you are not doing anything exciting enough if you are not facing any challenges. Being a working woman & parent to a school-going kid is a common challenge; many women face it, and they face it by asking for help from others, be it family members, or friends, or household help. There's nothing wrong in asking for help.
When it comes to work, being healthy, both physically & mentally, is very important; otherwise, it hurts the productivity. No matter how busy I am, I always make sure I have time for myself.
I work in an organization where there's no gender discrimination. I am just a leader here, not a "female leader". I have always been treated equally. But in the early days, I faced difficulties while working with the external stakeholders, some vendors would not have been very comfortable discussing "business terms" with a "female", or may be the "price negotiation". But those days are in the past now. I am blessed to be able to develop excellent partnerships that are growing stronger with each passing day, both internally & externally.
Although we know we cannot make everyone happy, a huge volume of unhappy customers complain most during the sale campaign. How does Shajgoj Limited manage this?
Surprisingly, it's not true in our case. 72% of our valuable customers are repeat purchasers. And they buy from us regardless of Sale season or off-season. We have built a very empathetic & emotionally strong relationship with our customers. We never push them, always accept our faults, always welcome criticism & we are good listeners.
We have been educating our customers way before they even become our customers. We started our journey with our blog site shajgoj.com where we created thousands of contents building awareness regarding beauty, personal care, self-improvement, female health & hygiene, lifestyle & fashion, and family & relationships.
Our customers are always curious & we help them to learn & be their own beauty experts. We always provide them free beauty consultation through our blog site, our social media handles, hotline number & our retail outlets, which are located at Jamuna Future park, Shimanto Shambhar, Uttara & Bailey Road in Dhaka.
Ms. Preeti, what new initiatives are you adopting in this competitive market as one of Bangladesh's Online Shopping Companies to help you stand out? What do you think about the competition?
We compete with our yesterday self, every day. The only thing upon which we have ever focused is our valuable customers. Their needs, their problems, and their solutions are the most important matter for us. How do we improve ourselves for our customers, is important to us.
We believe in a healthy competitive industry ecosystem, so we welcome everyone in this field. Beauty & personal care indeed is a very promising sector.
What's your plan for Shajgoj Limited?
We want to touch every Bangladeshi's life either by our service, or by our products, or by our contents. A teenager girl who learns & shops from us now, would grow, become a mother herself, and she & her daughter would have a common platform to share their beauty & personal care needs, and that place would be Shajgoj. We want Shajgoj for generations.
What advice would you give to future candidates who are interested in making their career in your field?
7 simple things,
Humility. That's one of the most important things in any person's character. Be the humblest person you have ever met in your life. A humble person can make excellent long-lasting business relationships, they make good leaders, they can inspire others & always thrive within teamwork.
Study. Be a knowledgeable person. Learn from people's experiences. Always believe in the true wisdom, which is we know nothing. Never stop self-learning. Never underestimate a skill, you never know where that skill can take you. For an example, when I was a stay-at-home mom, I used to cook & clean all day. And I used to think, these skills are for the home only, I can never make money with this. But when I started in Shajgoj, I made a lot of recipe videos, starting from the set designing to pre-production preparation, cooking & postproduction as well. That was a milestone in my career. Beauty & personal care industry is a very constantly evolving industry. So if you don't study enough, you are going to miss out wonderful shots in your career.
Never try for shortcuts. Shortcuts can be very appealing, but it's not long-lasting and can never be. Only hard work is real. If you are looking for a sustainable growth in your career, please be focused.
Be adaptive. Remember, change is the only constant. Every industry is continuously changing & adapting. If you are not fast enough to adapt, you might lose a lot of opportunities.
Be honest. Be the most honest person you have ever met in your entire life!
Take ownership. Take responsibility for your decisions, even if that didn't work out.
Take care of yourself. Figure out what drives you towards the path you have chosen in your career. If you don't love what you do for a living, you might survive, but you can never thrive.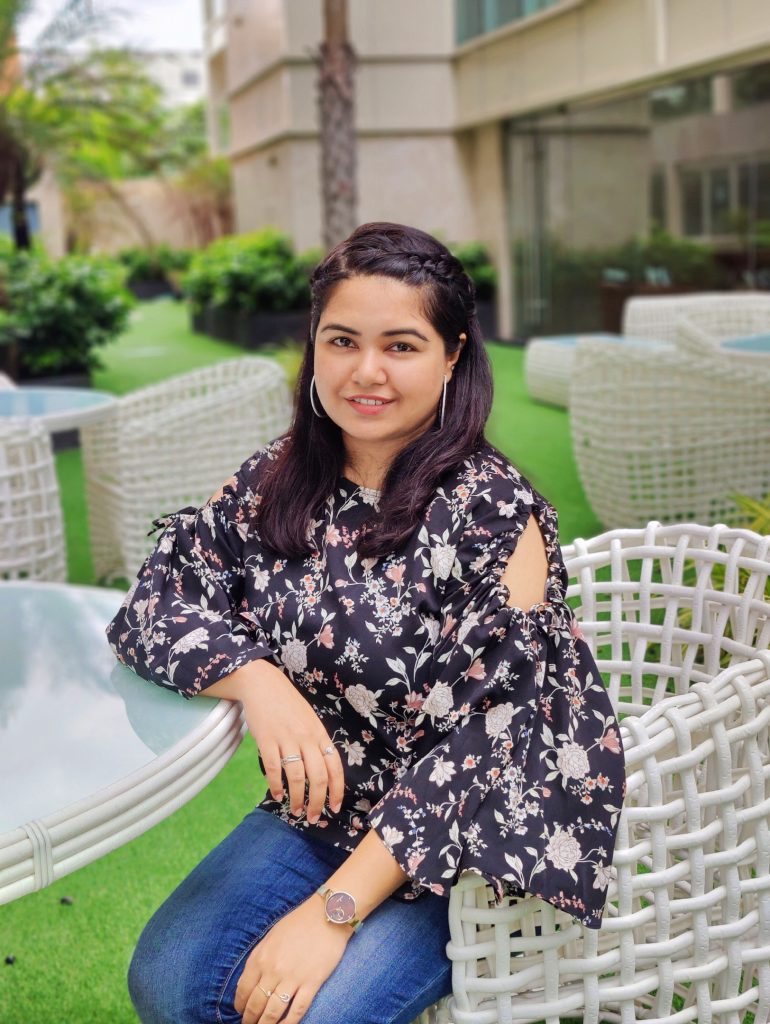 Ms. Preeti, please say something to the readers.
Stay focused. Stay true to yourself. Dream big. Fail again and again. But never stop trying. Remember, you truly fail once you stop trying.
Make time for your family, friends, and work-family outside office. Value & prioritize your relationships.
Find work you absolutely love to do. Think long-term.
Be optimistic. Stop thinking about the probable rejection & start thinking about all the possible opportunities.
Skill Set:
Hard Skills: Microsoft Office, Digital Media, Adobe Photoshop, etc.
Soft Skills: Business Development, Strategic Planning, Team Leadership, Marketing, Content Marketing, Public Speaking, Project Planning, Brand Management, Communication, Emotional Intelligence, Management
The InCAP: Your every word is informative! Thank you for such an excellent interview!
Farhana Preeti: I would like to thank all the readers of InCap for reading this interview and would also like to say my gratitude to The InCap team.
To acknowledge more Professional Icon, Please Click Here!