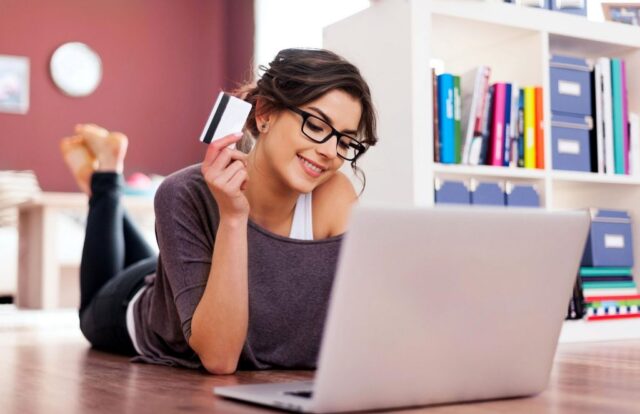 Due to the pandemic, there is a surge on the global platform as 1.4 trillion dollars are spent by the APAC and 1.3 trillion by North America, Europe, and Latin America regarding retail e-commerce.
The emergence of China's e-commerce market inaugurated a new era of the country's economy. In 2019, the added value of the digital economy accounted for more than one-third of the country's GDP. Furthermore, China's e-commerce sales surpassed the combined total of Europe and the United States. Today, China has the largest digital buyer population in the world.
As of this year, China has an e-commerce sale of USD 2779.31 billion, while the USA has about USD 843.15 billion. China has 792.5 million digital buyers, 33.3 percent of the globe. E-commerce worldwide has seen it take up to 21.8 percent of retail sales. Latin America saw a 36.7 percent growth also. E-commerce retail sales in China accounted for more than USD 2.779 trillion in revenue this year. Global retail sales reached USD 4.891 trillion this year alone.
E-commerce Growth in Bangladesh:
The e-commerce business has seen a boost around the world and in Bangladesh alike. New territories have been reached, and with the pandemic entailing lockdown, the need for e-commerce has created a luxurious vacuum for which we see tremendous profit growth. According to the International Telecommunication Union (ITU), the internet user's percentage rose from 6.5 percent to 18.2 percent in the years 2007 to 2017 and continues to grow as of 2021.
Only 2 million people use broadband, and 30 percent use mobile data connections. The unprecedented rise we see clearly indicates how online marketing and e-commerce prevalence have entered the lives of people. Some of the e-commerce businesses operating via their websites are a few of the businesses that have held a strong foothold in the country, beginning a wave of change.
Currently, 28 banks offer various forms of online transactions on multiple platforms. They have ushered in cash in, cash out, merchant payment, utility payments, salary disbursements, and foreign remittance along with fund transfers methods of conduct for an e-commerce business. Fund allocation for digital marketing remains at a steady rate of 5 to 10 percent for companies and is seeing good drastic change across times exacerbated in the pandemic. But the digital analytics is still in the developmental stage in Bangladesh, and years may be taken for widespread use. The challenge to e-commerce remains inadequate delivery mechanisms, low internet penetration rate, lack of good online transaction system, the prevalence of online fraud, and lack of privacy policy.
The e-commerce intellectual property rights in Bangladesh are really naive as there are no laws to prevent unscrupulous activity. 90 percent of the population in Bangladesh prefers the cash-on-delivery model though provisions have been made for the usage of credit cards and pre-pay systems. The Bangladesh Electronic Fund Transfer System (BEFTN) has induced a mobile marketing system for many unbanked individuals. National Payment Switch Bangladesh (NPSB) is an online initiative for credit card/online retail transactions.
According to the latest data from Statista, the e-commerce market in Bangladesh in 2019 stood at 1,648 million US dollars, which will increase to 2 thousand 77 million this year. In 2023, the market size will be 3 thousand 77 million dollars.
According to e-Cab sources, the growth of this sector in Bangladesh over the last three years is about 100 (one hundred) percent. In other words, this sector is almost doubling every year. Alibaba of China already occupies the number one position of e-commerce in Bangladesh. Amazon has already registered to do business in Bangladesh. It has obtained a Business Identification Number (BIN) from the National Board of Revenue (NBR).
Anyvas will start its operations in Bangladesh by mid-September this year, and we hope they will lead the brightest era in the e-commerce business in Bangladesh. Big foreign companies have suddenly become interested in Bangladesh. Because above BDT 700 crore is being transacted every month in this sector now, in other words, the annual transaction is now more than BDT 8,000 crore. It is known that about 1,200 organizations are associated with e-commerce in Bangladesh at the moment.
However, compared to developed countries, Bangladesh's e-commerce is still in its infancy. Although orders can be placed through online, there are still more transactions in cash. This is called cash on delivery. Even if the order is placed online, it is confirmed again by calling from the call center. The e-commerce company delivers the product to the customer and brings it in cash. Therefore, completely e-commerce has not yet been introduced in Bangladesh.
There is a great news for Bangladeshis and foreign investors. On 4 July 2021, the Ministry of Commerce issued the Digital Commerce Operation Guidelines, 2021 pursuant to the National Digital Commerce Policy, 2018 (as amended in 2020) with the aim of ensuring transparency and accountability in the digital commerce sector, creating employment opportunities, ensuring the rights of the consumers and increasing the reliance on digital commerce by bringing about a regulatory framework, and creating a competitive market that provides opportunities for entrepreneurs.
We hope it will bring revolutionary advancement to the e-commerce business in Bangladesh.