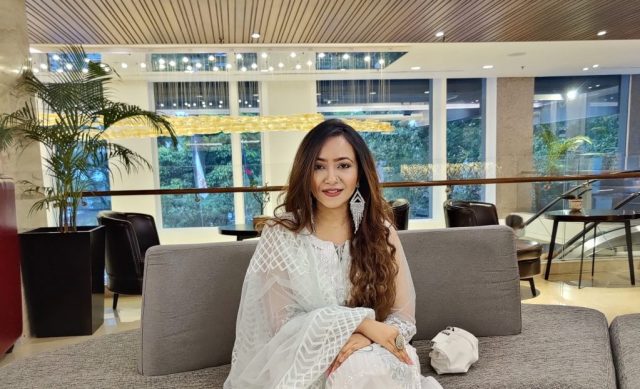 Razia Sultana Arin
Manager, Sustainable Finance
City Bank
The City Bank Limited is a Bangladeshi private commercial bank headquartered in Dhaka, providing products and services in retail banking, corporate finance, SME Banking, women banking, digital banking, asset management, equity brokerage, and security. Behind the scenes, many talented minds are working relentlessly to make it happen in the country. Of all those brilliants, let's introduce Ms. Razia Sultana Arin, Manager of Sustainable Finance Unit of City Bank, who has been playing the most significant role in catering the absolute quality banking services to its clients and inspiration for women. Ms. Arin has over five years of experience in the sustainable financial sector and has used her expertise and knowledge to make numerous contributions. Let's know her journey: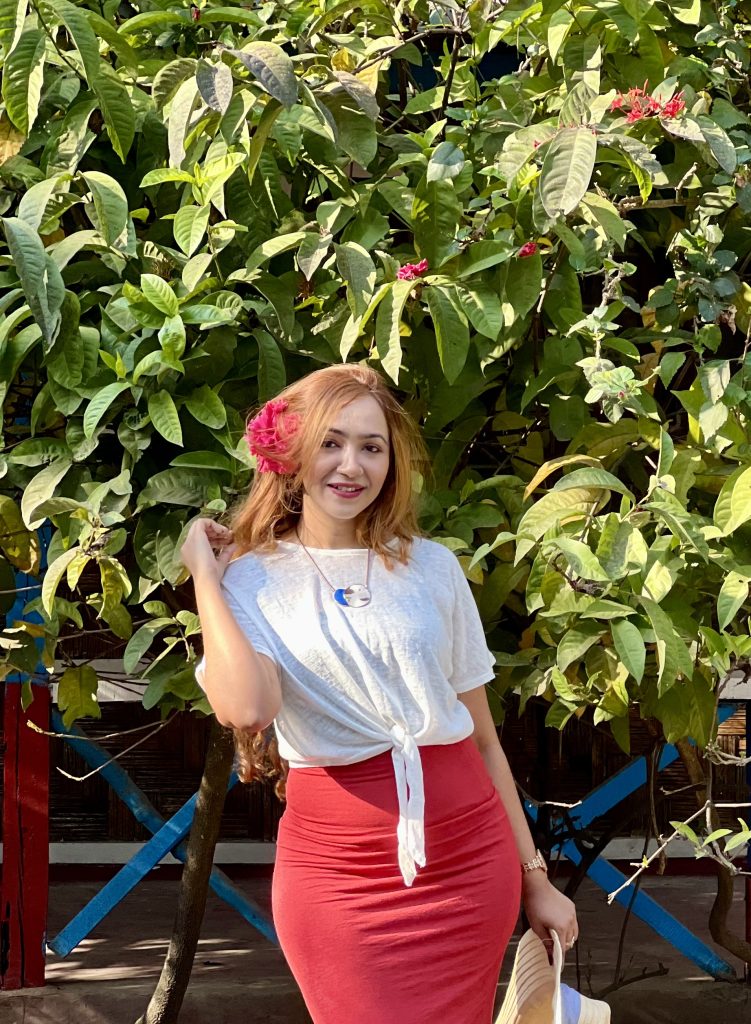 The InCAP: Ms. Arin, please share your career synopsis.
Razia Sultan Arin: I am a passionate, cross-functional, creative, and result-driven banking professional with over five years of experience in Sustainable Finance, Environmental, Social, and Governance (ESG), Environmental and Social Risk Management, liaison with foreign direct investors, Credit risk analysis, Product program guidelines development.
With distinction, I've completed my BBA & MBA from one of the finest educational institutions in Bangladesh (BRAC University). I joined City Bank in July 2017 as a Management Trainee and now working as a Manager, Sustainable Finance Department, under the Credit Risk Management Division. I'm currently looking after Green & Sustainable Financing and the Environmental and social risk management of our bank. Previously, I worked in the Retail Credit Risk Division, where I used to look after the risk analysis & mitigation of Personal Loan, Home Loan, Auto Loan, Secured Loan, and Credit Card. In association, I've worked on developing the Environmental & Social Management System (ESMS) and Product program guidelines(PPG) development of these products.
To what extent does your motivation help you to thrive in your career?
My family's inspiration is my greatest motivator when it comes to career progression. It might be challenging to strike a good work-life balance for a woman at times, but the support I get from my workplace and family has made that easy. Since my childhood, my parents have consistently been the most supportive of every facet of my accomplishment. So when it comes to my career, I believe that my professional zeal and enthusiasm seem to have converged in the perfect place.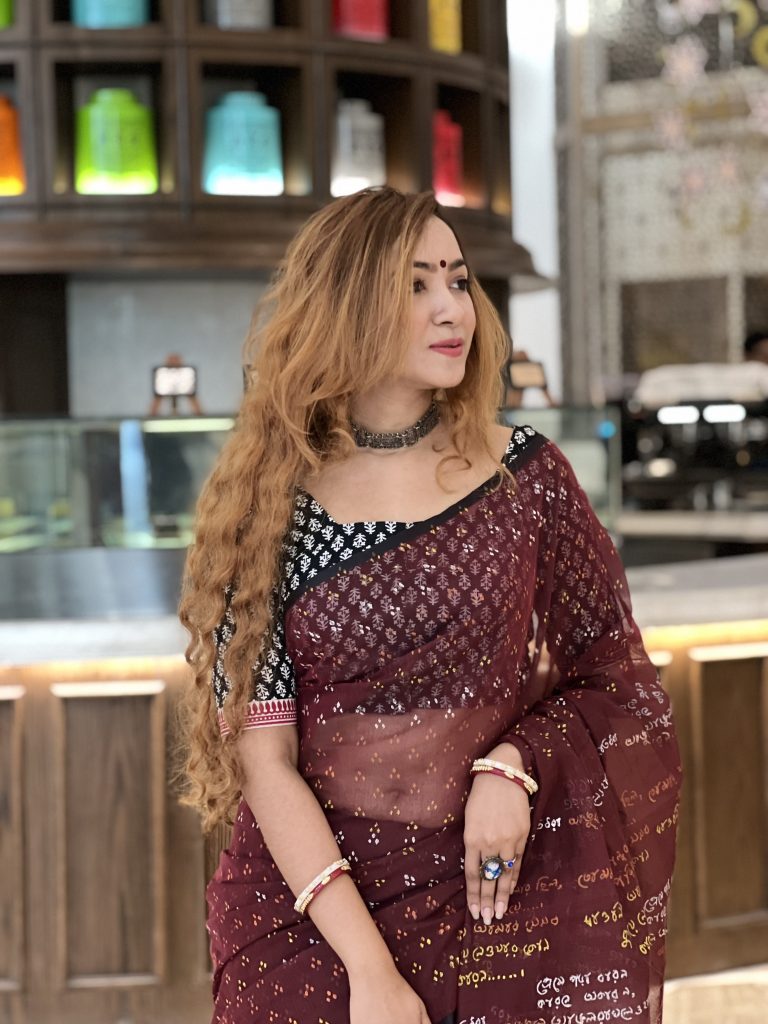 Ms. Arin, Sustainable Finance has become an increasingly important topic right now. In your opinion, why should the world focus more on Sustainability right now?
The earth used to be balanced once upon a time, with no pollution in the air or water, and humankind's exploitation of natural resources was limited to what could be comfortably replaced. However, humanity is currently extracting far too much from the earth and returning far too little, putting the world's survival in dire threat. The recent COVID-19 pandemic and future global threats require sound management of hazardous chemical waste, strong and global stewardship of nature and biodiversity, and a clear commitment to "building back better," creating green jobs, and facilitating the transition to carbon-neutral economies. The greening of the world's economy is a must and requires a truly global effort, with banks, corporations, governments, and regulators all working together at the same time and speed.
We would like to know the key traits that you promote in your role as a Manager of the Sustainable Finance Unit of such a renowned bank and why the banks and financial institutions should be more aware of Environmental & Social Risk Management?
I collaborate with the business and risk departments to manage E&S (Environmental and Social) risks related to the bank's portfolio, assist business teams in expanding the Green & Sustainable Finance portfolio of the bank, as well as obtain low-cost green financing from foreign stakeholders and Bangladesh Bank for Sustainable and Green Fund Sourcing. I also oversee the bank's portfolio in accordance with E&S regulations and assist any relevant stakeholders with resolving any E&S queries, providing necessary guidance, interpretation, and assessment of E&S risks.
As environmental conservation and social protection are two of the most important parts of the SDGs (Sustainable Development Goals), banks and financial institutions must ensure that their credit operations take care of environmental and social issues correctly. In addition, the financial industry must help conserve the earth's ecosystems by reducing activities that have a negative impact on the environment while simultaneously supporting an economy that can respond to people's basic needs.
What advice would you like to provide future candidates who are going to pursue a career in Sustainable Finance?
A career combining sustainability and business was unheard of not long ago. With growing concern about global temperature rise and climate change, consumers are increasingly demanding environmentally friendly goods and services, and more people want to see their investments support environmental, social, and governance (ESG) change. Companies are having difficulty finding qualified candidates with both traditional finance and sustainability skill sets and mindsets.
From 29 in 2011 to 95 in 2021, the number of Chief Sustainability Officers (CSOs) in the largest US corporations has increased by more than 228%. With such high demand, it's not surprising that various entry points have emerged for recent graduates and professionals looking to drive a more sustainable future.
If you want to pursue a career that contributes to the health of our planet, working in this industry can be the right choice for you. Sustainability is a vast, relatively new field that is here to stay. In fact, it's growing faster. As the level of education in a society rises, consumer demands are shifting. Increasing numbers of consumers are requesting eco-friendly products and packaging and are making an effort to buy green brands. If you want to see what jobs are currently available in your industry, go to LinkedIn and search "sustainability" or "ESG." The variety of roles available will surprise you.
Tell us about your passion and hobbies that you enjoy when you aren't working.
Traveling has always been my biggest passion in life. I love to explore and appreciate every little detail of nature's creation. Travel helps my mind unwind after long months of work. Relaxing on a beach or on top of a mountain helps me figure out the directions of life. Observing people from diverse countries from various cultures with different eating, clothing, speaking, lazing, and commuting habits, I've come to appreciate various ways of living life. It makes me wonder how different my eating habits, clothing, desires, and needs have always been. The realization that everything you've seen since childhood isn't absolute and unquestionable; it may be merely a perspective of the society that varies with geography.
Exploring new places, history, ideologies, and scenarios thrills me. It helps me learn and solve new challenges. I get to experience both the problems and pleasures of life, and I get out of my own comfort zone to become a better version of myself.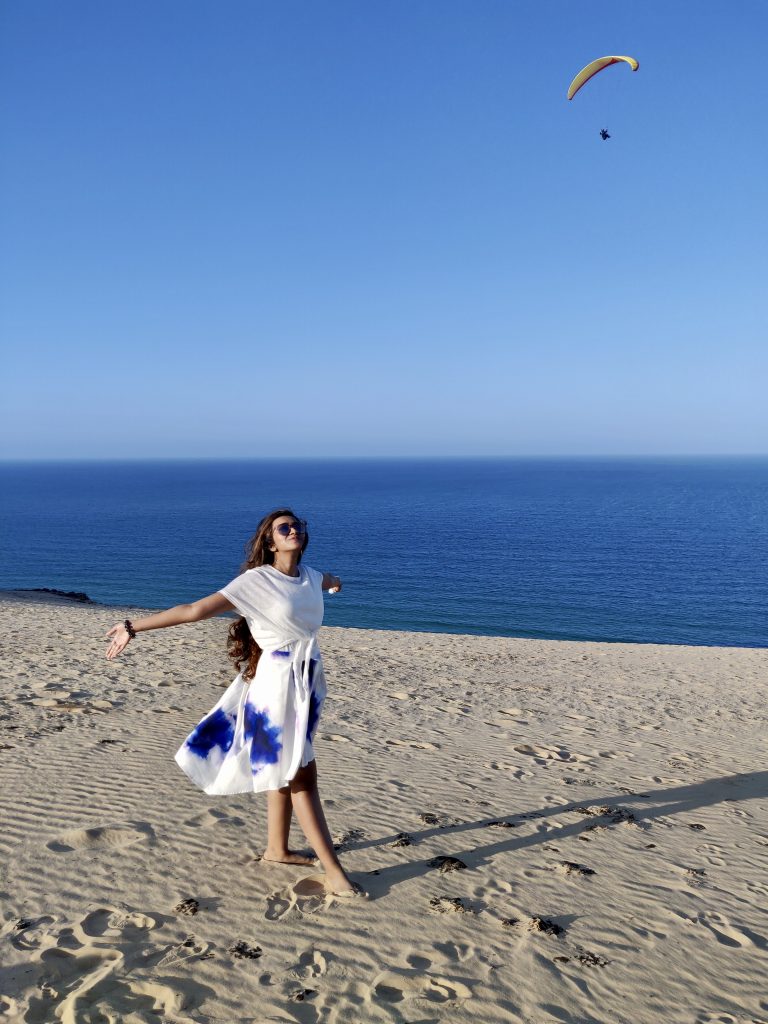 Hard Skills: Credit analysis, business development, analytical skills, MS office skills, presentation skills, project management skills, and research.
Soft Skills: Communication is the key to every success. Teamwork, time management, critical thinking, negotiation, decision making, problem-solving, and stress management.
Favorite Brands:
Watch – Fossil, Calvin Klein, MK.
Sunglass – Burberry, MK, Ruby.
Perfume – Versace, Chanel, Carolina Herrera, Elie Saab, Paco Rabanne, JPG, Lancome.
Phone: iPhone 13 pro max.
Most Preferred Clothing Costume:
Saree, Western.
Childhood Dream:
Becoming a pilot.
Three things you cannot travel without:
Passport, Sunglass, and Phone.
Prayer For The Human Civilization:
Someday, I hope everyone on earth can literally feel the earth's heartbeat beneath their feet. Wishing that everyone I have met and will meet in life can feel at least a fraction of the joy that fills my heart. Most of all, I pray for an end to the violence and depravity that darkens many souls. We contribute to the creation of a better world when we foster a culture of understanding and fight to preserve human dignity. 
The InCAP: Thanks a lot!
Razia Sultana Arin: Always pleasure! I wish The InCAP and its team great success.
To read more Fashion & Profession Stories, Please Click Here!