The Attack:
Within 20 seconds, an Indian-born British-American novelist, Salman Rushdie, was hit by 10 to 15 wounds. Eyewitnesses said that a young man suddenly got up shortly after the author went on stage. At first, many thought that the person might be one of the organizers of the event. But soon, that misconception was shattered. The assailant continued to hit with a knife on Mr. Rushdie's neck and stomach like a mechanical puppet without looking anywhere.
His Current Condition:
Mr. Rushdie was taken off a ventilator after the attack but was still being treated for injuries, including three stab wounds to his neck, four stab wounds to his stomach, puncture wounds to his right eye and chest, and a laceration on his right thigh. Chautauqua County District Attorney Mr. Jason Schmidt feared that the author might lose his right eye. However, he is now recovering at a hospital.
About The Attacker:
The attacker is now in police custody. His name is Hadi Matar, aged 24, a young man of Lebanese descent who said he had read only two pages of the Satanic Verses, the book that described Ayatollah Ruhollah Khomeini, the architect of Iran's 1979 Islamic revolution. He didn't read the entire novel of 546 pages.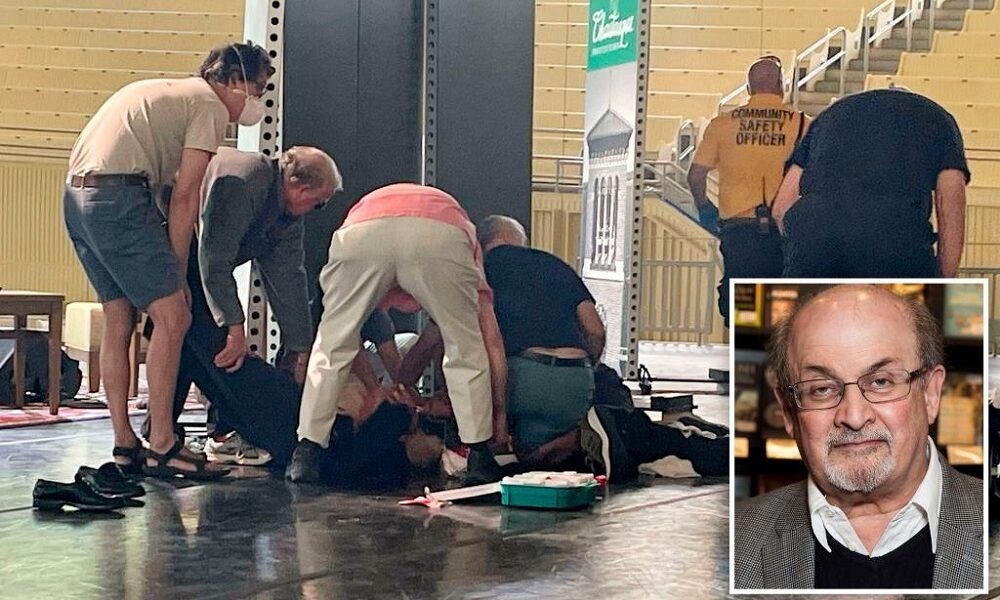 About Salman Rushdie:
Mr. Rushdie grew up in Mumbai and then graduated with honors from King's College, Cambridge in England. His narrative style, blending myth and fantasy with real life, has been described as connected with magical realism. Mr. Rushdie has received many awards for his writings, including the European Union's Aristeion Prize for Literature. He is also a fellow of the Royal Society of Literature. His writing career began with Shame, where he depicts the political turmoil in Pakistan by basing his characters on Zulfikar Ali Bhutto and General Zia ul-Haq.
He is also highly influenced by modern literature. Like, Midnight's Children borrows themes from Gunter Grass's novel The Master and Margarita. India and Pakistan were the themes, respectively, of Midnight's Children and Shame. In his later works, Mr. Rushdie turned toward the Western world with The Ground Beneath Her Feet, in which the influence of American rock 'n' roll on India plays a role. Midnight's Children receives accolades for being Rushdie's best, most flowing, and inspiring work, but none of Rushdie's post-1989 works has had the same critical reception or caused the same controversy as The Satanic Verses.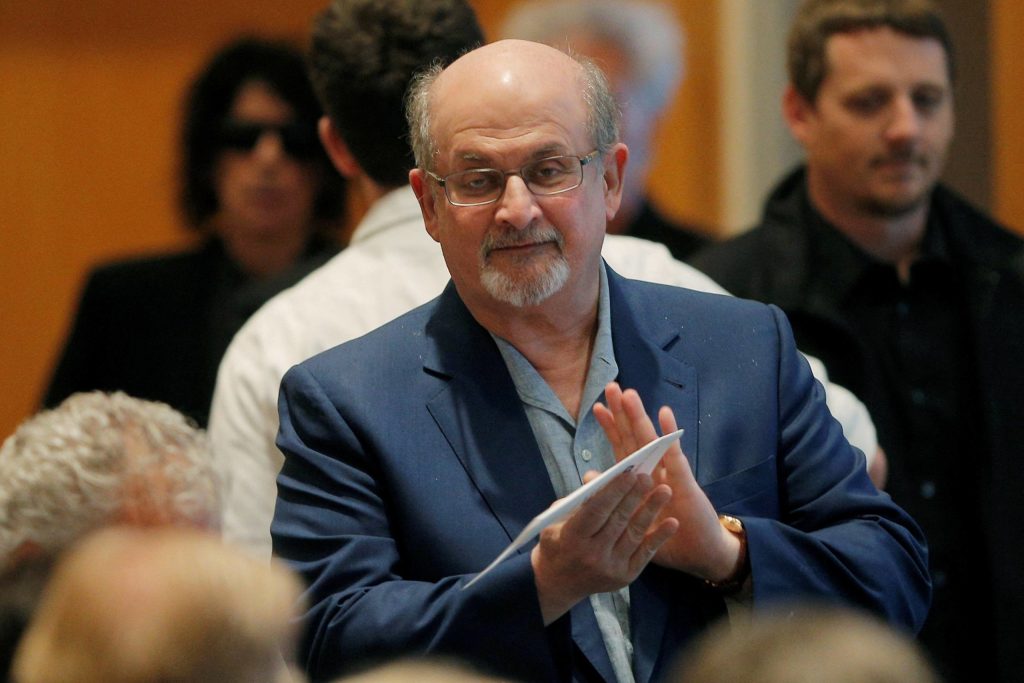 Infinite Death Threats:
However, he has been under constant death threats since his book 'Satanic Verses' in 1988. Many Muslims feel that the book insults their religion. After the publication of The Satanic Verses, he had to remain in hiding for almost nine years. The book was subsequently banned in many countries. A year after the book was published, Iran's supreme leader, Ayatollah Khomeini, called for the assassination of Salman Rushdie and announced a $300,000,000 reward.
After this book was published, fifty-nine people were killed in violence in different countries. Salman Rushdie is a dual citizen of Britain and the United States and a staunch advocate of freedom of expression. In January 1989, a group of Muslims in Bradford burnt a copy of the book, and newsagent WHS Smith removed the book from their display. In February, many were killed in anti-Rushdie riots in the subcontinent. The Japanese translator of The Satanic Verses was found dead in Tokyo in July 1991.
To read more Features, Please Click Here!