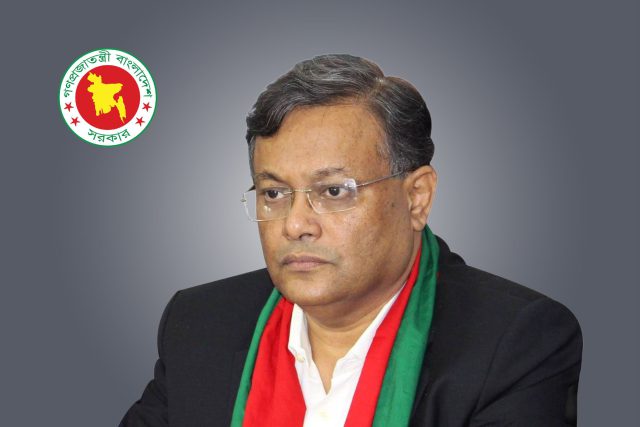 Before conveying my message, I want to recall the Greatest Bangali of all time, the architect of our independent Bangladesh, the father of the nation Bangabandhu Sheikh Mujibur Rahman. I want to give my deep respect to all the freedom fighters and immortal martyrs for their infinite courage and sacrifice that enabled us as an independent nation and helped us to achieve our very own red-green flag.
I express my sincere gratitude to the Mother of Humanity, Honorable Prime Minister Sheikh Hasina, whose eagle's gaze and extraordinary leadership made Bangladesh like never before.
We are now known as the unstoppable nation, and the Ministry of Information is leaving no stone unturned to achieve the dream of our Prime Minister, Digital Bangladesh.
This ministry is facing many challenges, and we are trying to figure out everything possible. In this era of the free flow of information, our mission is to set the policies and strategies to regulate the media and communication sector, supporting the freedom of speech and making people aware as much as possible. As information is considered one of the most valuable things nowadays, our goal is to enhance communication with international, regional, and local media organizations; also, we will invest in the media and communication sector. We are committed to protecting everyone's privacy and security.
I really appreciate the initiatives of the international business magazine The InCAP and their mother concern and publisher, the International Corporate Association of Professionals (InCAP), for their determination year after year to keep up the quality of their publication.
As we say goodbye to 2022 and open a new chapter for the country, I want to close the chapter of animosity, hostility, and uncertainty.
Wishing you and yours a happy, healthy, and abundant 2023! May you have a prosperous New Year.
Joy Bangla, Joy Bangabandhu.
May Bangladesh Live Forever.
Dr. Hasan Mahmud, MP
Minister
Ministry of Information
Government of the People's Republic of Bangladesh