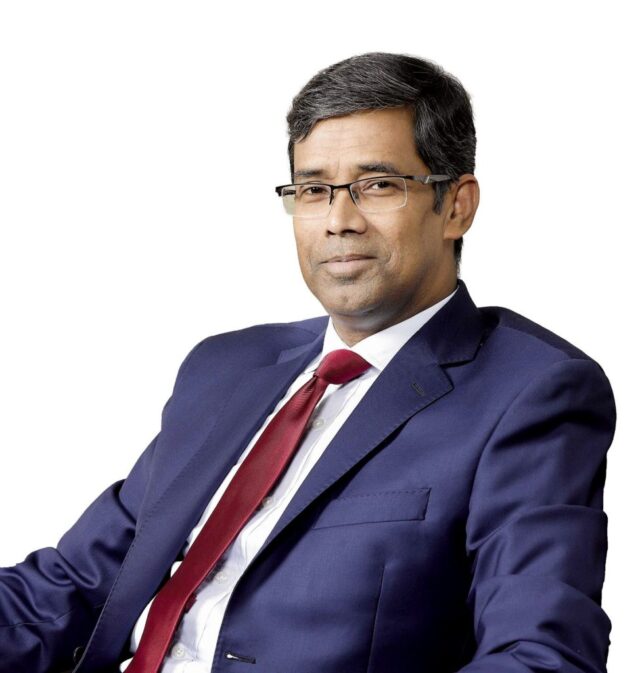 The COVID-19 pandemic might have shocked us with an unpredictable scenario, but it has also forced us to embrace digitization at a much faster pace. In 2021, I hope banks and financial institutions (FI) in our country will carry forward this momentum. We will see an increasing trend of digital payment, digital account opening, digital credit approval process, digital trade transactions, and an increase in usage of other alternative channels. With the digitization of different services, banks and FIs will be able to provide quick and hassle free services to the customers. The physical and temporal barriers are expected to be gradually diminished with the digital transformation of the country's banking industry.
With the help of digital communication technology, our human resources have learned to work remotely from home in an effective and efficient manner during the pandemic period. This is one of the many lessons that we have learned from the very beginning of the pandemic, and it has opened a new era of internal communication within and outside the organization in many ways. Our internal meetings, meeting with the clients, training & workshop, etc., have shifted to virtual space, and these new phenomena will surely continue in most of the cases in the coming years as well.
Bank Asia's financial inclusion initiative took a new velocity amidst the pandemic. With the adoption of face recognition technology, we continued 'social safety net payments' to the beneficiaries while maintaining social distance and health safety measures. We expanded our app-based digital micro-merchant payments channels across the country to facilitate cash withdrawals (especially withdrawal of safety net payment), payment for the purchase, mobile recharge, etc., at the doorsteps of rural people of the country. We have also rolled out an agent-centric asset business model for extending loans to the cottage, micro, and small businesses and the marginalized people through our agent banking channel. We have adopted an online credit approval system (OCAS) to ensure faster processing and approval of loans under this model.
To take the transformation to the next level, we are working on establishing a complete Digital Bank in the country. We have already applied to Bangladesh Bank for the license, and we are the first financial institution in the country to have taken such an initiative. This Digital Bank will cater banking services to the millennial, the youth, and last-mile unreached people of the country. This Bank will operate entirely online without any brick & mortar branches, similar to many other digital banks across the world.
Digital transformation of financial services is one of the opportunities that the pandemic has created, and we have already made a leap towards that direction. I strongly believe this journey towards digital transformation will gain pace in 2021 and help to bring more transparency and inclusivity in the banking sectors of our country and ultimately help us to build an inclusive economy where poverty will remain a thing of the past.
Md. Arfan Ali
President & Managing Director
Bank Asia Limited