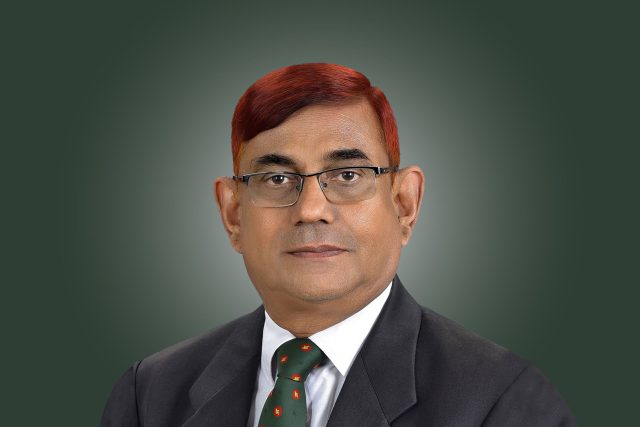 Metro dream rolls into reality. We are delighted to share with you that we have achieved the goals of Digital Bangladesh and now approaching towards Smart Bangladesh. We are proud to be a part of the 4th Industrial Revolution. We have been working to materialize the dream of Bangubandhu Sheikh Mojibur Rahman, the father of the nation, under the visionary leadership of the Honorable Prime Minister Sheikh Hasina.
The Hon'ble Prime Minister Sheikh Hasina MP of the People's Republic of Bangladesh inaugurated the first ever Metro Rail of Bangladesh from Uttara North to Agargaon section on 28 December 2022. With the introduction of the Dhaka Metro Rail another feather has been added to the country's cap of big achievements. The MRT Line-6 is capable of carrying 60,000 passengers per hour and 5 lakh passengers per day. We have planned to inaugurate the Agargaon to Motijheel section by the month of December 2023. The extension works from Motijheel to Kamlapur has started this month. A work plan has been prepared to complete this section by the month of June 2025.
Metro rail will be a first-time experience for most of the people of Bangladesh. Initially the Metro Train will be running directly between Uttara to Agargaon Metro Rail Station without any stoppage. Passengers would have to acquire experiences about the automatic ticketing system and using the services. We will increase the number of trips, trains and stoppages at intermediate stations when people become familiar with the Metro Rail system. We hope that we would be able to start the full operation from Uttara to Agargaon by the month of March 2023 having stoppage in all 9 stations.
The Government has formulated a Time-bound Action Plan 2030 in order to establish a state-of-the-art Network of public transport system to be implemented by DMTCL consisting of 6 Mass Rapid Transit (MRT) or Metro Rail Lines in Dhaka and its adjoining areas. Based on this action plan, MRT Line-1, MRT Line-5: Northern Route and MRT Line-5: Southern Route are being implemented by DMTCL. We are expecting that the Hon'ble Prime Minister will inaugurate the construction works of this line in the month of January 2023. We also hope that the construction works of MRT Line-5: Northern Route will start in the month of July 2023. Development Project Proposal (DPP) is being prepared for the construction of MRT Line-5: Southern Route. Development Partners are being sought for carrying out Feasibility Study of MRT Line-2 and MRT Line-4. Our moto is to create a cobweb network in Dhaka city to reduce the traffic congestion and to improve the environment of our capital city.
With these few words of optimism, let me wish Happy New Year 2023 to The InCAP team and all the readers of The InCAP.
Muhammad Abu Nur Siddique
Managing Director
Dhaka Mass Transit Company Limited