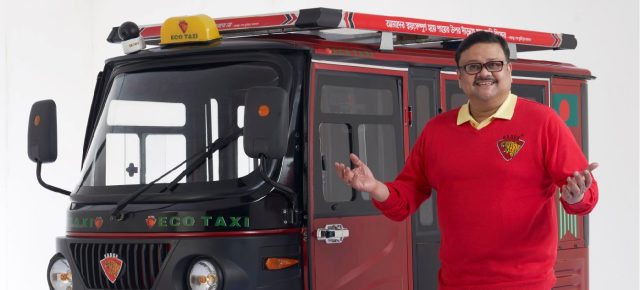 The idea of an Eco Vehicle specifically designed for Bangladesh. In 2018, Baagh Eco Motors Ltd. decided to halt their gel batteries' production to solve the pollution problem concerning gel batteries. They found that the most propellants of these harmful gel batteries were the poorly constructed three-wheeled BEVs, commonly known as Easy Bikes. These poorly built vehicles have been responsible for countless lives; their poor design makes them highly accident-prone.
Moreover, almost all these vehicles were being charged in charging garages using stolen electricity, costing the taxpayers a fortune. Thus, in early 2019, the President of ZEDOK GROUP, Mr. Kazi Zashimul Islam, made his journey to China. There, he met with some of the best lithium-ion battery manufacturers and vehicle manufacturers and embarked on a 3-year journey culminating to date when they officially announced that BAAGH is ready to hit the streets.
Baagh Eco Motors Ltd., Bangladesh's first eco-friendly vehicle manufacturer with BRTA approval, is founded to ensure people's safety and human rights. Now a large group of people is working under the organization, aiming to play a pivotal role in reducing traffic congestion in the country with environment-friendly and eco-friendly transport. Let's know the details of Baagh Eco Motors Ltd.: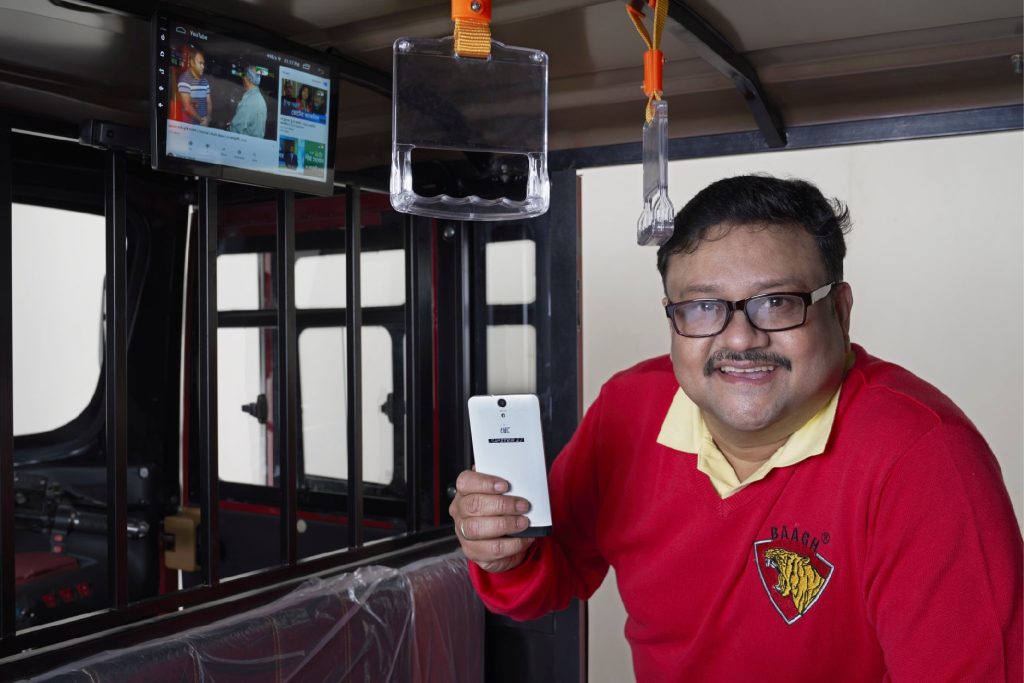 The InCAP: Mr. Kazi Zashimul Islam, how did Baagh Eco Motors Ltd. come to exist? We are keen to know its establishment journey.
Kazi Zashimul Islam: Our natural resources are limited, so it is our responsibility to maintain them and preserve them for the future. Environmentally friendly products help conserve energy and prevent pollution from polluting air, water, and noise. Easy bikes, vans, and rickshaws currently run on three-wheeled batteries in the streets and alleys of other districts, including Dhaka. There are some very low-quality recycling plants in Bangladesh. Each car contains 5 liters of acid and needs ten batteries per year.
When the acids are changed from the batteries, the acids are released into the forest. About 35 illegal factories have been set up in Bangladesh to emit acids, and Bangladesh has been transformed into a dumping zone. Where acid batteries are shipped from Canada, the Canadian dollar is paid 20. Even so, acid batteries are not recycled in Canada. But in Bangladesh, about 40 million batteries are dumped in the forests, causing physical and mental harm to children.
In fact, all these transports are very dangerous on the road. Furthermore, as public transport is structurally weak and runs on acid batteries, the molten acid of these batteries at certain times poses a severe threat to the environment. Eco Taxi is an eco-taxi powered by eco-friendly lithium-ion batteries with an eco-friendly three-wheeler design for the first time in Bangladesh, using its own technology to balance the environment and eliminate mechanical clutter.
We are eager to know the advantages of your vehicles.
Bangladesh is a populous country. Maintaining the balance of the environment is a major issue in this long-populous country. Our electric vehicles have high power efficiency and will save 50% of the cost. By setting up charging stations and direct solutions, we can ensure that electricity is not being stolen and the government can earn more. Our transportation system will be digitalized and will fulfill the promise of "Digital Bangladesh".
Among other benefits, one of the main advantages is that our taxi has a one-night vision camera on the rooftop and one standard camera on the back. Data will be protected by cloud-based software. Authorities will be able to take prompt action in case of any accident on the way with a digital monitoring facility or unpleasant movements.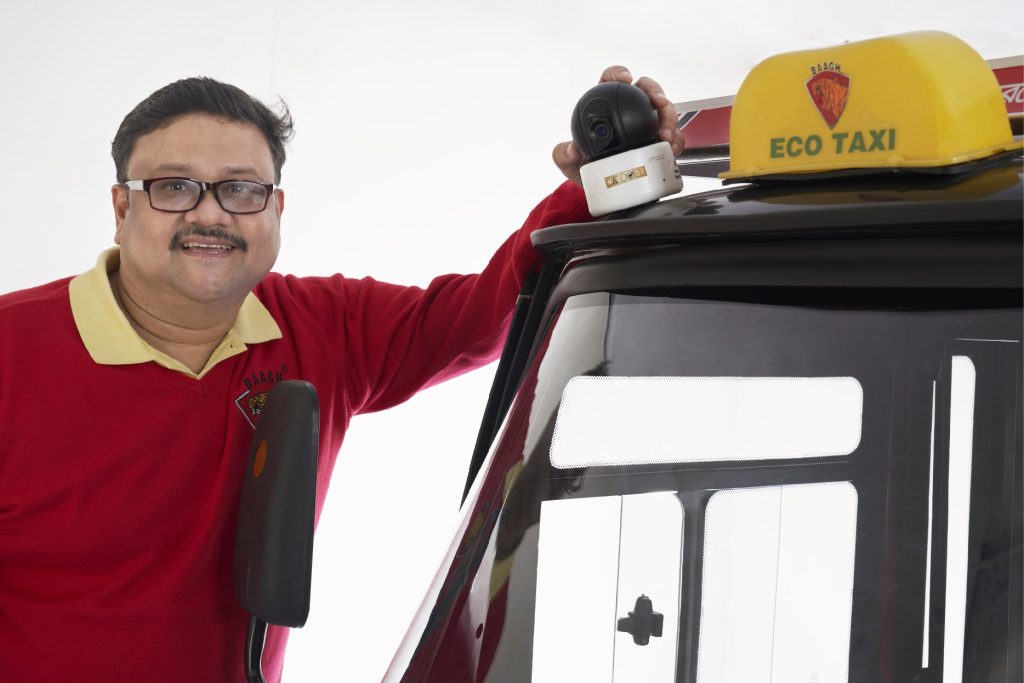 Where do you want to see Baagh Eco Motors Ltd. in the next five years in the country, and how sustaining do you think this industry would become?
We want to see Baagh Eco Motors as an epoch-making transport manufacturer. Where there will be a touch of digital Bangladesh, a state-of-the-art manufacturing company with IoT "Made in Bangladesh".
Bangladesh has now entered the era of 5G. As a result, there is a demand for electric vehicles in Bangladesh. We believe this industry will introduce more professional traders to Bangladesh and help to build Bangladesh as an environmentally friendly country.
Traffic Jam is a mass problem in Bangladesh. What does Bangladesh need to do to eradicate this problem?
Over the past few years, traffic jams in Bangladesh have spiraled out of control. As a result, thousands of working hours are being wasted daily, adversely affecting the country's economy. One of the leading causes of traffic jams in Bangladesh is non-compliance with traffic rules. Public transport in our country violates the traffic rules and stops at every place on the road. This results in severe traffic jams. In this case, it is possible to reduce the traffic jams in Bangladesh in many parts of the public transport to pick up the passengers from the specific camps. In this case, the cooperation of both public transport workers and passengers is required.
Do you think your products can help to minimize traffic jams? If yes, how?
Of course, Baagh Eco Motors will play a pivotal role in reducing traffic congestion in Bangladesh. Our Baagh Eco Taxis will be powered by a smartphone application so that taxis do not have to stop on the road and passengers can easily reach their destination. As a result, drivers will be encouraged to obey traffic rules.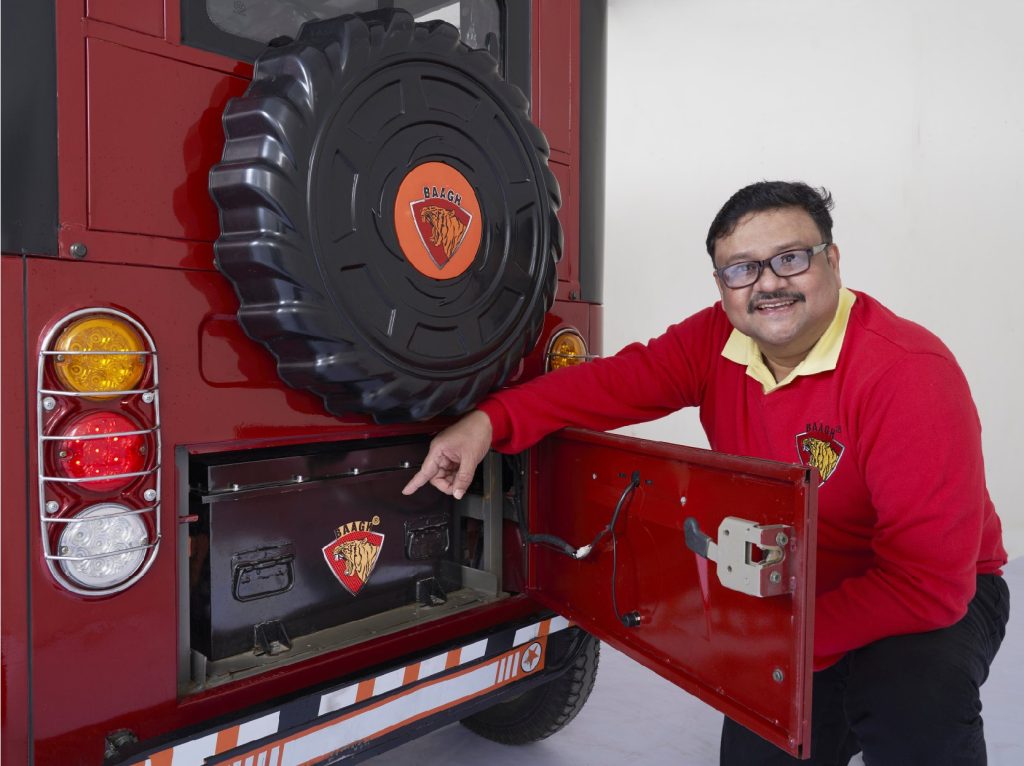 Would you please introduce a homemade electric three-wheelers set that will be set for production in July 2022?
Baagh Eco Motors Bangladesh has received approval to set up its first EV plant. In this context, we are building factories through which we can produce environmentally-friendly vehicles on the country's soil.
Lastly, we want to know your following upcoming projects.
We are hopeful that electric trucks will be able to carry 5 to 40 tons of goods in Bangladesh. In addition, electric mini buses, touring buses, and micro-buses will be made to enrich the communication medium.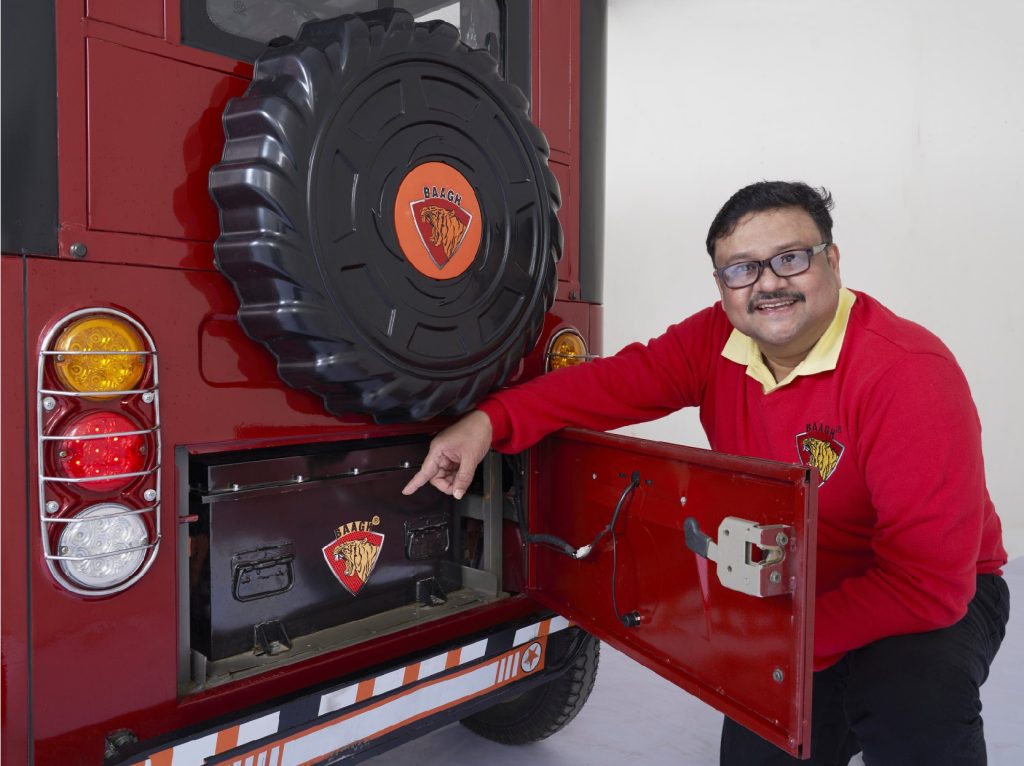 The greatest Achievement of Baagh Eco Motors Ltd.:
Our future plans include buses, trucks, minibusses, motorcycles, and more, which will be electric battery-powered and eco-friendly transport. As a result, Baagh Eco Motors has been recognized as Bangladesh's first eco-friendly vehicle manufacturing company. On January 19, 2021, our company officially registered its plans to build a factory in Bangladesh with Bangladesh Investment Development Authority (BIDA). Subsequently, on February 1, 2022, our car finally passed BUET's evaluation. Thus, Baagh Eco Motors became the country's first eco-friendly vehicle manufacturer with BRTA approval.
The InCAP: Thanks. Your interview will be instructive for people.
Kazi Zashimul Islam: Such a pleasure for me. Thanks to you too for reaching out to me. My very best wishes for The InCAP team.
To explore more Entrepreneurship stories, Please Click Here!