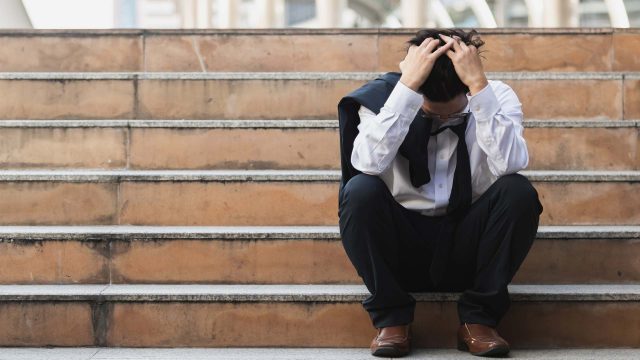 It is not easy for any country in the world to overcome the pressure of Covid. Although some macroeconomic indicators are good, they do not significantly impact the individual level. This is especially true in developing countries. India in crisis for massive unemployment.
According to Centre for Monitoring Indian Economy Pvt. Ltd. (CMIE), India's unemployment rate rose to 7.9 percent in December 2021, the highest in the last four months. Earlier, the rate was 6.3 percent in August 2021. Concerns from concerned quarters in India are that coronavirus-type infections are rising. In such situations, the economy is turning around, which can be blocked and raise the suspicion that the unemployment rate is not going away.
According to CMIE, the unemployment rate in India has come down a bit since the festive season after August, though it has not been anything special. The unemployment rate stood at 6 percent in November. But in December, it again reached 8.9 percent. An even more significant cause for concern is that the unemployment rate in India's urban areas rose to 9.3 percent in December. However, it is a little less than 6.28 percent in rural areas.
According to experts, the government has some lucrative projects, including 100 days of work to hand over to rural areas. Many have been involved in farming during the Rabi season. As a result, the unemployment rate in rural areas is a little lower. But when the Corona invasion, the threat to the city's small, medium and informal sectors has not abated. On the contrary, it has affected the statistics.
Economists (to see 10 Most Influential Economists of 2021) also say that the sizeable organized sector has contributed more to the turnaround of the Indian economy in the last year. And that has been in exchange for losses in the small-medium and informal sectors. This sector is the most employment. As a result, the job market could not avoid adverse effects. Several states have introduced various restrictions to prevent infection at the beginning of the new year. Experts are also concerned about its potential impact on job statistics.
According to Mahesh Vyas, head of CMIE, the number of jobs in the market has increased in December, but less than the number of people looking for jobs. According to a report leaked by the National Statistics Office before the 2019 Lok Sabha elections in India, the unemployment rate in India in the 2016-17 fiscal year was 7.1 percent, the highest in four decades. The central government of India then claimed that the report was incomplete. But after the BJP's landslide victory in the elections, the Modi government acknowledged the report's veracity.
Also, according to CMIE, India's economy has steadily increased since the Corona crash. Since the government statistics department does not report daily, weekly or monthly unemployment, CMIE's statistics are vital to economists and related experts, even though they are private research institutes.