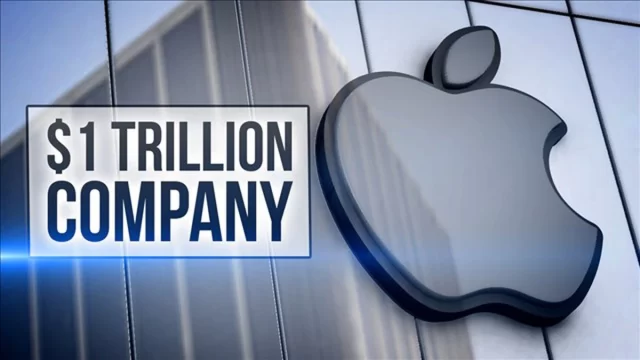 It is declared that Apple is now a trillion-dollar company. Apple's market value exceeded 3 trillion dollars on 3rd January. The company's share price rose 3 percent to a record of 162.6 yesterday. And that is why the market value of the company exceeds 3 trillion dollars.
Earlier, in August 2016, Apple's market value exceeded 1 trillion dollars, and in August 2020, it exceeded 2 billion dollars. Meanwhile, Apple's share price rose 35 percent in 2021.
Apple's business has grown because of the good sales of the new phone set iPhone 13. In addition, sales of services such as Apple Music, Apple TV +, and iCloud have increased. Apple's market value has grown so much because of all this.
Apple's sales rose 30 percent in the third quarter of the year. At the time, its total sales stood at 8,300 million dollars. In all, the company now has 19.1 billion.
However, some more companies may soon enter the 3 trillion club. Now the market value of Microsoft is two and a half-trillion dollars. Google's parent company Alphabet has a market capitalization of 2 trillion. But Amazon is still a bit behind. Its market value is 1 lakh 60 thousand crore dollars. And the market value of Elon Musk's Tesla is 1 lakh 20 thousand crore dollars.