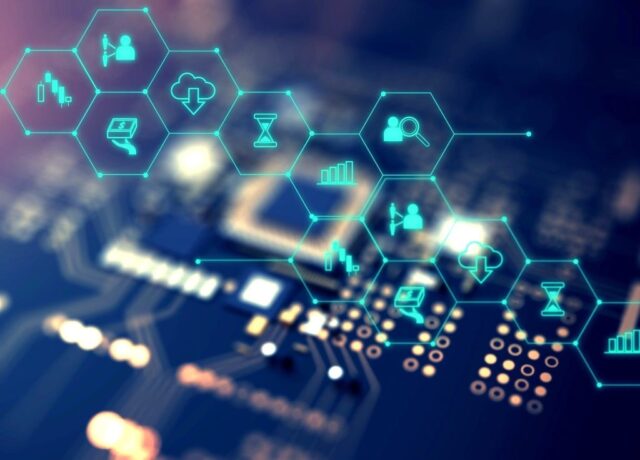 COVID-19 has become a new threat to survive in almost all countries in the world, and it is a new strain that was discovered first in December 2019 in China, and now it has been declared as Pandemic in the world by WHO.
This unknown virus is giving a new lesson to almost every corner in the world with a big shock and taking over 2300 lives until now, and every day the death toll rises. Still, the world is in the dark, and there is a lot to know how it is spreading so fast from one country to another, and scientists are yet to discover any silver lining to stop or control the spread of this Covid-19 virus to resolve this issue soon.
Peoples life is locked down in many countries, and the global economy is converging toward slow down. Though in the present context, it is a matter of health, life and death, we can assume that the upcoming impact would be more severe in the global economy, which will eventually hit the developing countries like Bangladesh badly having trade dependency with many countries.
Having market efficiency and government backup, aftermath shocks may be well tackled by advanced countries with different stimulus packages. Even the large emerging markets may turn back through stimuli like the Chinese government is already pumping billions just to maintain ongoing economic activities so that it does not fall into a recessionary trap.
However, the challenge remains for the developing and small emerging markets like Bangladesh, where trade activities and remittance flow is a major concern. More specifically, Bangladesh's export-oriented manufacturing industries, especially garments, textiles, woven, sweaters, which have a major portion of raw materials dependency on china, will be affected severely to execute the export orders. Our major buyers who are from the US, UK, and entire Europe, mainly Italy, Germany, and France, frequently nominate China as a source of raw materials. Many Chinese companies have already lost the lead time to ship goods on time that will certainly harm our manufacturers. On the other side, many orders are now being stayed or even canceled by the EU buyers, which is certainly going to have a bad impact on the exporters of this country.
Bangladesh economic think-tank Centre for Policy Dialogue (CPD) distinguished fellow Dr. Mustafizur Rahman said to a newspaper that "the World Bank and other international agencies revised downward the global economic growth projection for the current fiscal year. It is clear that the global economy is heading towards a slowdown, though not recession, as trillions of dollars just wiped out from global stock markets on fear of the further spread of the virus.'' Europe's economy is reeling on the edge of recession. A measure of business sentiment in Germany fell sharply last week, suggesting that some companies could postpone investment and expansion plans, reports said. Stock markets around the world are continued to plunge, wiping out trillions of dollars.
Earlier, the Bangladesh Trade and Tariff Commission, in its report, said that the pandemic could have a huge negative impact on Bangladesh's export and import. According to the report, 13 sectors, including export-oriented RMG, leather and leather goods, apparel accessories, cosmetics, electrical goods, jute, medical equipment, electronics goods, and plastic goods, might face the blow. The leather sector alone may face a loss of Tk 3,000 crore due to the epidemic. The supply chain for the apparel sector will be severely disrupted as 60 percent of woven fabrics, and 15 percent to 20 percent of raw materials for knitwear comes from China.
The Asian Development Bank (ADB) (2020) predicts that Bangladesh will lose approximately $3 billion in its GDP by declining 1.10%, and around 9 million people are on the risk of Job Cuts. Specifically, in the sectoral scenarios, the highest GDP loss and job cuts will be in business sector including the financial sector, trade, and public services by $ 1.14 billion and 2,01,106 people respectively followed by agriculture by $637 million and 4,58,000 people, tourism by $510 million and 50,000 people, construction and utilities by $400 million and 1.18 million people and transport service by $334 million and 67,000 people. According to the National Board of Revenue, imports from China declined by 21 percent in the period between January and February of the current fiscal year 2020 compared with that of the same period of the last FY19 due to a supply disruption following the epidemic.
We have also come to know from Bangladesh Garment Manufacturers and Exporters Association (BGMEA) president Dr. Rubana Huq in a public statement that a section of international buyers has informed the Bangladeshi apparel exporters that they would reduce their existing export orders by 15-30 percent amid an adverse impact of coronavirus outbreak in China and its subsequent spreading to many other countries across the world.
There is no doubt that the export sector will severely be affected due to the epidemic. Till now, Global buyers have so far canceled or put on hold their orders of readymade garment products worth around US$1.48Bn as of today, from Bangladesh as many fashion brands have shut their stores in Europe and North America due to the outbreak of coronavirus. Bangladeshi exporters said in a joint meeting with BGMEA and Buyers Forum, a platform of the representatives of global brands and buyers in Bangladesh, that the impact of the epidemic might be unbearable for the sector as they were getting notices for cancelation of orders or shipment delay every hour.
On the verge of this situation, we can easily forecast that the corporate houses which are directly involved in those industries must incur a massive amount of losses due to increasing the holding cost of those unshipped goods but has to execute the payments obligations against earlier established back to back Letter of Credits on due time despite the uncertainty of related export proceeds or delay in repatriations of export proceeds. There is a huge possibility to face a working capital shortfall in the sector as the payment from buyers would be deferred until receiving the products. In addition, manufacturers might opt for further loans to adjust the existing WC loans despite receiving the export proceeds. If the export proceeds further delay or worst case failed to repatriate, the borrower has to bear additional financial costs like interest or overdue interest; and eventually, the bank's liability might be classified due to non-payment on due time.
One of the Jute Yearn exporters shared the experiences that their earlier ordered goods were just ready for shipments after completing all the manufacturing processes assessed by the customs duly and loaded to the container under the jurisdiction of a globally reputed shipping line at depot stage. But the respective shipping line is delaying the process of onboard and issuing the Bill of Lading (BL) on this corona ground, which is an important part of shipping documents. Thus, complexity in the export procedure shall further delay the export, which shall further lengthen the trade chain.
In addition to the above, another strength of our economy is foreign remittance from our wage earners ex-pats, which shall drastically fall amid lockdown or sluggish or controlled economic activities of almost all the countries around the globe as an effect of this deadly virus COVIC-19 putting our FX inflow in danger.
Actions To Recover From This Crisis
To tackle the possible ever worst economic crisis amid this panic and deadly situation, a bunch of strategical measures should be taken by the government, all regulatory bodies, the central bank in Bangladesh, and certainly banking sectors. Different financial and non-financial stimuli are required to gear up the economy back by taking short-term and long-term strategical decisions. Such as:
The government should immediately build up a disaster fund as an incentive to restore the situation back, considering industry-wise proportionate damage or loss.
Policymakers should take sympathetic and enforcement measures, including private sectors, on employee retention and extending social protection.
Policymakers should take supportive measures by way of financial and non-financial aid to corporate and SME sectors and tax relief to certain stages.
The increasing liquidity buffers to firms in affected sectors are also necessary to meet up the debt or payment obligation, ultimately making a strong financial system by avoiding debt default by the corporate borrowers.
Reducing fixed charges, fees, direct taxes, vat, duties, and credit tolerance would also help out to ease the pressure on firms or companies facing an abrupt falloff in demand.
Financial institutions should come forward to ease credit policy, which might help the borrowers to meet up the long term or short-term financial needs.
With the consent of the policymakers, specifically Bangladesh Bank, commercial banks should extend their short-term repayment obligation. In some cases, banks should allow conversion of short-term loans into long terms to provide a way out for the borrowing firms to tackle the situation and make a pragmatic initiative to recover their losses during this sudden pandemic.
Private credit flow must be on the growth phase by way of creating new or existing enterprises to generate more employment within the shortest possible time to minimize the unemployment created due to this corona pandemic.
Bangladesh Government and the central bank must ensure that interrupted economies should continue to function amid the virus outbreak.
Cutting interest rates should already be a possible response by Bangladesh bank, which would be a supportive element for a demand management problem of the corporate house and firms.
The government should come forward to resolve the multi-faceted crisis in the economy amid this virus outbreak that will require monetary, fiscal, and health policy responses.
Bangladesh bank, the Central Bank of Bangladesh, should announce a bailout program soon aiming to facilitate the country's foreign trade that faces a setback following the coronavirus outbreak. Under the program, businessmen should get a series of benefits like export to proceed repatriation, sublimation of bill of entry, and extension of EDF loan tenure for further six months.
The central bank of Bangladesh has already relaxed its policy, asking the scheduled banks to suspend the adverse classification of any loans till June 30 to facilitate business activities that have been adversely affected by the coronavirus outbreak.
Under the relaxations, the banks have been instructed not to adversely classify any loans till June 30, 2020, from the states of January 01, 2020, according to a recent notification, issued by the Bangladesh Bank (BB).
The government should extend all types of policy support to exporters to face the corona outbreak's impact as to repatriate the export proceeds of their produced goods, which suffered delay shipment.
Respective Organization's Initiatives To Alleviate The Crisis
Awareness creations among the staff and all the concerned parties, including all the walking and existing retail, SME, and corporate customers.
Instruct to all concerned of the organization to meticulously follow and execute all the instructed guidelines from the government and central banks to manage and alleviate the crisis from time to time.
Closely monitoring all the customers, especially large and medium-sized corporate customers, is mostly affected by cross-border trade-based relationships and transactions and the problems they are facing during this coronavirus pandemic. Regular contact with the client is to be maintained.
Soft lending during the pandemic period to the existing customer to ease the repayment pressure so that orders can be executed even with delays. If necessary, extensions may be allowed against demand loans to support the client.
Finally, the impact of COVID-19 is manifold, starting from micro personal, social, and economic life to the overall macro global economy. Most importantly, the uncertainty still lies that how long it will persist and when it will end. Despite the fact, precautions need to be taken, and combat should be fought by the entire mankind. Suitable Macro/country/industry level policies must present, while organizations should also comply with the same and take necessary steps to help clients/customers during the pandemic period. There is a strong need for a collective effort from all the stakeholders, starting from organizations staff, clients, the organization itself, regulators to national policymakers.
About The Author:
Abdullah Al Masud
Sr. Banker in a Large Local Bank, Bangladesh