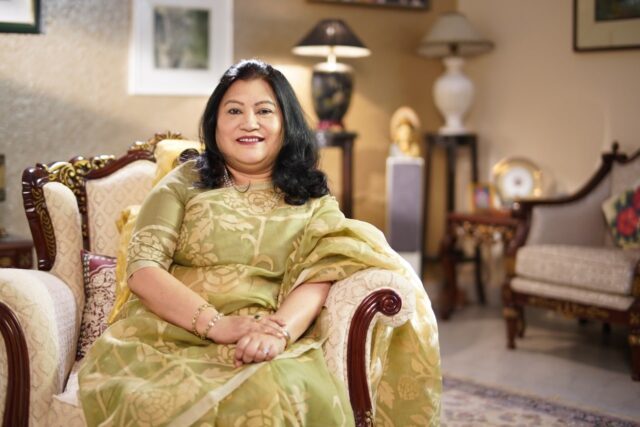 My warm greetings to the readers of The InCAP and the team behind this wonderful publication. I appreciate the Hello '21 campaign and support the idea of such optimism through the sharing of individual ideas and perspectives altogether.
Indeed, 2020 has not been easy for any of us. The novel Coronavirus caught us all off-guard and caused us an unfortunately high amount of loss, many of which are irreversible. We have lost many of our dear ones and have been dragged through the rough patches of reality to the verges of financial losses worth millions. But every new beginning triggers a new hope. Hence, I love The InCAP's efforts to celebrate the new year 2021 with a special edition, adjusting the mass focus to reality's brighter side.
As the torchbearer of an Industry-leading company, I can say that 2020 took the ultimate test of our patience, perseverance, and ability to fight back. Berger has been the definition of paint solutions in Bangladesh for many decades. Yet when COVID-19 caused the whole economy to tumble down, its impact was bound to shake the foundations of even the industry leaders. We have a huge number of employees directly connected to the manufacturing, distribution, and application of paint solutions, practically all across the country. Thus, it was not easy for us to simply declare – 'Let's work from home.' Due to the nature of their jobs, many could not settle for such plans. And as their leader, I faced the challenge of making a call that would be collectively reassuring.
To add to the crisis, the overall sales in the paint industry came down to a shockingly low point. Everything seemed to be going south. Yet, Berger kept faith in its own potential. We continued our productions in a rejuvenated manner. We introduced newer products, some even especially beneficial to protect customers' home environments from viruses and bacteria. We provided our painters and dealers with necessary personal safety equipment, besides granting total financial support worth over BDT 1.75 crore. We continued to stay beside our valued employees because Berger believes in a progressive change, with the inclusion of all its family members.
Procuring the raw production materials had sometimes become a challenge. In many places, we could not deliver or carry our items due to a lack of manpower. Yet, Berger never encouraged the violation of social distancing. We ensured 100% compliance with health and safety guidelines in every step of our production. Berger never thought of cutting down on employee benefits or laying off any person due to the crisis. Instead, we kept on supporting and counseling our employees, ensuring them that better days are ahead.
And I opt to say the same for the beloved readers as well. It is only through our hope and our faith that we can hang on until the pandemic is over. Until then, let us follow all the health-guidelines—wear masks and maintain social distance in public places. Together, we will overcome this unprecedented challenge.
Have a great new year, happy and healthy with all your dear ones.
Thank you, and Happy New Year, 2021!
Rupali Chowdhury
Managing Director
Berger Paints Bangladesh Limited