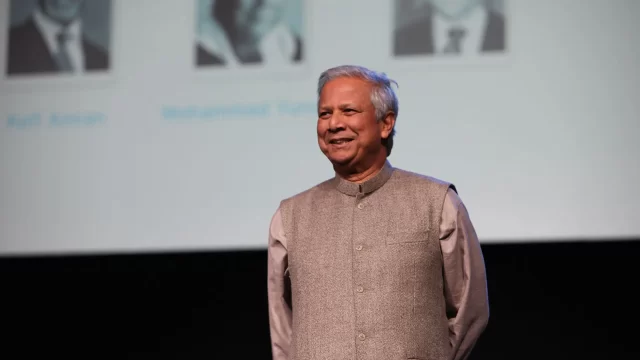 Economist Prof. Dr. Muhammad Yunus, the creator of Grameen Bank, has won multiple awards, including the Nobel Prize. In addition, the University of Üsküdar in Istanbul, Turkey, has given Dr. Muhammad Yunus the 'high human values award.' The article is about Prof. Dr. Muhammad Yunus Received High Human Values Award.
Only six eminent people have previously won this honor. Professor Yunus received recognition on March 4 at an award ceremony. Unfortunately, Dr. Yunus was not present in person, but he was a virtual participant in the event. On his behalf, Professor Aziz Akgul accepted the honor.
The Yunus Centre in Dhaka of Bangladesh confirmed the media of Dr. Yunus's outstanding human values award.
To get more update from The Mastermind, Please Click Here!