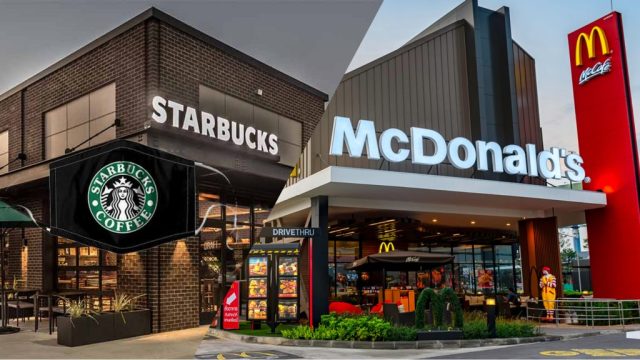 US multinational fast-food company McDonald's and coffee house chain Starbucks Corporation have announced that they will close business in Russia. Earlier, soft drink makers Coca-Cola and PepsiCo announced a halt to trade in Russia on 8th March 2022. The article contains Two US Multinational Companies Closed Business In Russia.
Large global companies are announcing one-off business in Russia due to the outbreak of war in Ukraine. Every day for two weeks, new names are being added. McDonald's and Starbucks are the latest in a series against Russia.
McDonald's says it is temporarily closing about 650 restaurants in Russia. In Russia, however, they will continue to pay about 72,000 workers, according to McDonald's. Starbucks, meanwhile, has announced the closure of 100 of its coffee shops. In a statement, they said they would suspend all business activities in Russia, including shipments of goods. However, Starbucks will continue to pay about two thousand employees.
In a statement, McDonald's said it had taken the step in response to "unnecessary human suffering" caused by Russia in Ukraine. McDonald's claims that there are also supply chain problems in Russia. It is "impossible to predict" when the business will resume in Russia.
McDonald's chief executive Chris Kempzinski told staff that the conflict in Ukraine and the humanitarian crisis in Europe had caused untold suffering for innocent people. The move comes as a response to Russia's actions. Through this, we have joined the rest of the world in condemning aggression and violence and for peace.
McDonald's, Coca-Cola, and other companies were also under pressure from customers across the country. Users have been calling for a boycott of the brand on Twitter due to the ongoing business in Russia. That's why this issue has worked behind their latest move.
McDonald's has been doing business in Russia since 1990. However, Russia closed some McDonald's restaurants in 2014 as part of an investigation into food quality amid tensions over Russia's occupation of Crimea. Now, after the Russian invasion of Ukraine, McDonald's announced the closure of its business.
Earlier, Apple, Zara, H&M, Ikea, Samsung, Barberry, Buhu, Rolls-Royce, Aston Martin Lagonda, Jaguar Land Rover, General Motors, Netflix, and several other large companies announced the closure of business in Russia.
To read more Business Cloud, Please Click Here!