Faisal Ahmed
Digital Platforms Director
Banglalink Digital
Faisal Ahmed brings a solid, proven track record of over 16 years of multi-country experience across sectors in reputed telecommunication companies in the core areas of IT & Digital Transformation, Traditional & Agile Project Management, Digital Payment, Remittance, Credit Scoring, App Development, Digital Channels, UX evangelize to drive cutting-edge Digital & ICT Business. In addition, he worked across diverse organizations with reputed brands, namely ZTE Corporation, Ericsson, Grameenphone Ltd, and Robi Axiata Limited, in various leadership roles.
However, he began his career in 2006 as a System Engineer. He later moved to Ericsson in 2007 as Solution Integration Engineer, South Asian Region. After that, he joined Grameenphone Ltd. as Senior IT Business Analyst/Lead Engineer, Demand Management, in 2011. His last role at Grameenphone was Technical Product Development Manager, Demand Management.
Prior to joining Banglalink, he served Robi Axiata Limited as Head of Innovation & Branded Digital Services, driving digital services portfolios including Digital Platforms – bdapps, Digital Innovation & Product, start-up Launchpad called r-ventures. Mr. Faisal also played the role of Vice President, Enterprise Solutions. He was responsible for heading the team of Solution Managers harnessing cutting-edge technologies- IoT, ICT & Cloud technologies to solve the most pressing challenges faced by private, public sector, growing enterprises, and start-ups!
He completed his B.Sc. in Computer Science & Engineering, Software & Communication Engineering from International Islamic University Chittagong, and MBA in Marketing & International Business, Finance from International Islamic University Chittagong. In addition, he has completed certifications in Project Management Professional (PMP), Certified in Instant and Inclusive Payment Systems, Certified Scrum Master (CSM), and Certified Scrum Product Owner (CSPO).
The path was not easy to get. But, his willingness to learn brings him here to what he is today. So, let's know his journey: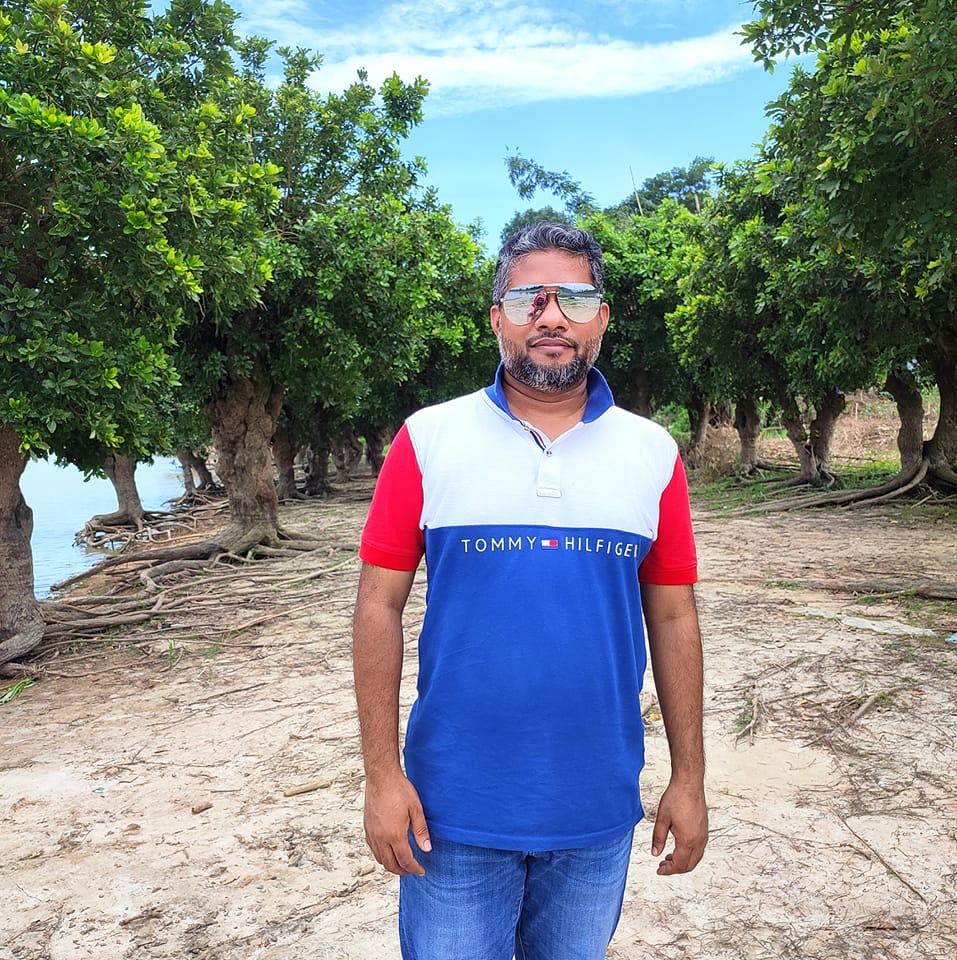 The InCAP: Mr. Faisal Ahmed, to what extent does your motivation help you‌ thrive in your career?
Faisal Ahmed: I came from a humble middle-class family where respect and perseverance were always key. With time, I have learned that Education is the only thing that will show us the right path in life, and maybe this is the reason I am always hungry to learn new things, perhaps daily, and it helps me never look back on life!
My philosophy in life is very simple – be honest at work; even ask myself every day – did I do my 100% at work that I was supposed to do for the payment I billed for? If not, I go back to work the next morning with more energy and justify my salary. Every morning, there is a kick-start for me to do something unique, solving some of the problems – but digitally!
I have been in Telco & ICT Industry, doing techno-commercial jobs for the last 16 years, and I specialized in helping Telco & Entrepreneurs to build tailor-fitting digital & ICT solutions for their consumers, and that's what I am passionate about!
In terms of digital transformation, particularly in the telecommunication sector, what is the stance of Bangladesh compared to more developed countries?
Digitalization is our time's most powerful driver of change. It brings change across all aspects of business and all businesses, including Telco! The disruption came into many industries and many traditional companies had to change their business model to become relevant and some disappeared.
We are witnessing the same development in the telecom industry as in other industries; Telcos are pioneers in becoming digital companies. Many Telcos are taking strategy to become CSP (Communication Service Provider) to DSP (Digital Service Provider).
Most operators are focusing on improving the engagement with users to engage in a way that people want to engage. Omni-channel, self-service, and personalization are some of the most important areas today, and this is going to evolve going forward. But also, operators are increasingly automating and building in analytics with fast feedback loops on both the customer and network-facing sides of the operation. All to create a good end-user experience and, at the same time, improve asset utilization.
Fortunately, all the Bangladeshi Operators are well established and very much well known in the Telco community. In the last couple of years, the wind of Telco Digitization came to almost all the local operators, and they started digitizing not only their business processes; but also shifting the business – core to digital. All the telcos are handling millions of customers' daily basis, where major customer-facing digitization took place already through Telco App, Chatbot, eCommerce, and Digital Recharge. Internally also, Telcos are mostly digitized all their business process (Finance, SCM, HR, Admin) and started getting benefits from agility at work.
Most companies are in the early stages of developing their digital-services portfolios, though some have offered a limited set of services for years. Such offerings usually involve partnerships with third parties that bring specialist expertise to complement the telcos' strong customer relationships and broad reach. A notable example is in media, through partnerships with companies such as Netflix, Deezer, and Spotify. However, few Telcos are introduced their own VoD Services, Ticketing, e-commerce, and AppStore focusing on Bangladeshi communities. Overall, Bangladesh is well established in terms of telco digitization, and few were rewarded in the CommunicAsia & GLOMO Award.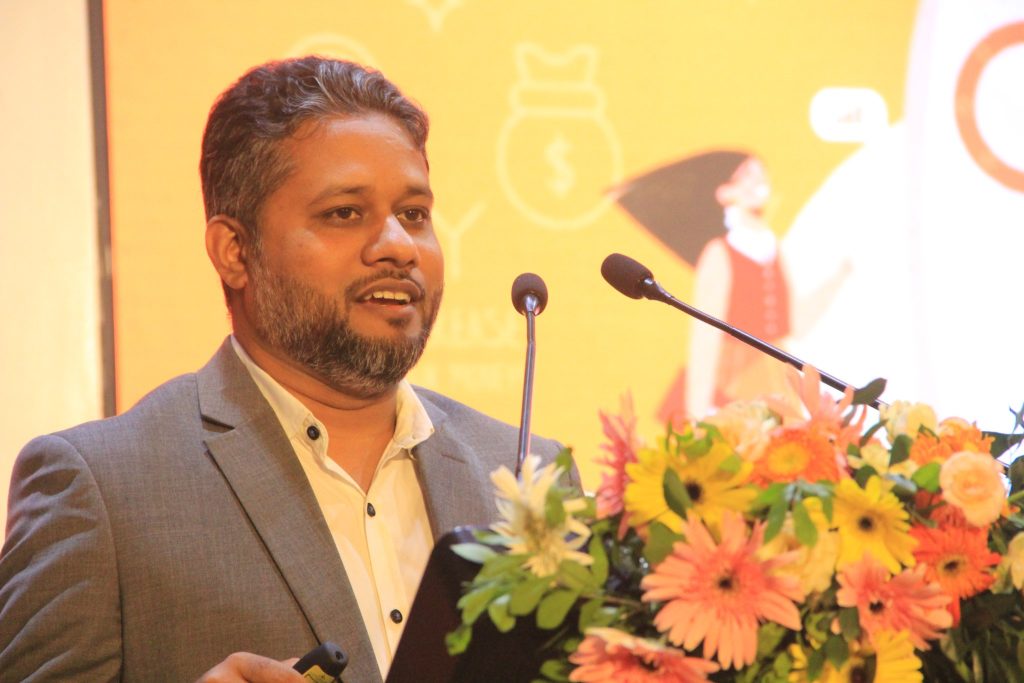 What kind of automation and simplification of products and services do you aspire to fulfill, and how are you planning to achieve it?
Two types of simplification & automation in Telco are digitization programs:

The first one is Customer Facing Digitization, where Telco is very passionate and trying to give an omnichannel experience to their customers. Most of the customer journeys were simplified and discussed with customers to digitize a solution for their day-to-day telco engagement by Telco Self-Care App, where onboarding a customer to terminate is well designed.
Secondly, if you aren't embracing digital by digitizing business processes in your organization, get ready to be disrupted. We are entering a New Era: the Era of the Digital Organization. Businesses will be faced with challenges unlike ever before, and they will also have the opportunity to grow and reap the rewards beyond their wildest dreams. Most Telcos are on the pathway towards growing a truly digital organization – powered by simplifying all the business processes followed by digitizing them. For example, now all Management & Business Approval, Finance, SCM, and HR processes are automated in most progressive telcos.
Also, few intelligent automation (IA) platforms eliminate repetitive back-office processes using robotic process automation (RPA). IA refers to the mix of technologies that empower digital transformation. In Telco, many robotic process automation is already completed in Approval Management, Customer Experience Management, and Network Management disciplines, increasing efficiency.
Although MFSs ensure financial inclusion and digitally enable people from every corner, telecom companies are not allowed to enter the MFS market. What is your view in this regard?
Mobile Money is booming across the globe with a success story to shout about in every possible country. But this sector is always highly regulated in each country, and there is no right or wrong which model is correct – Telco Led or Bank Led.
As a digital service professional, my view is and always will be from a customer convenience point of view. Telcos are good in IT, Products, Branding, Campaigns, Products, and Agent Management, and Banks are good in safeguarding the fund. Telcos are tech-savvy and faster, whereas banks are a very monolithic process-centric industry. Considering disruption, innovation, and easy access to customer point of view, Telco has reached such a great height where MFS can accelerate even faster speed if Telco can offer in any market. Few notable telco lead examples in African markets are in front of us.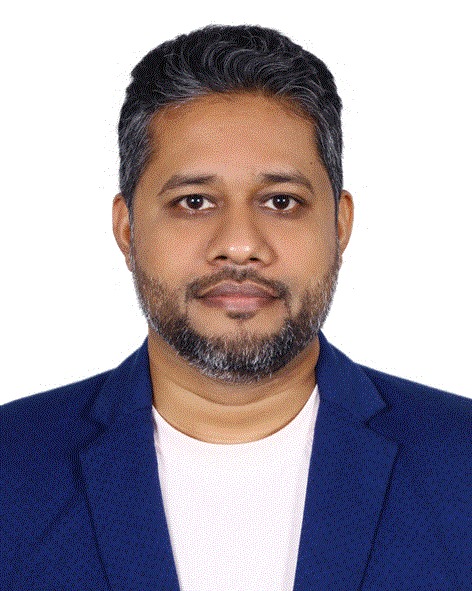 Start-up culture is a very early stage in Bangladesh. Being a veteran Launchpad program manager, what is your view on why a very less number of start-ups are in Bangladesh after so many years?
Bangladesh is a mobile-first nation, with more than 180 million mobile subscribers and over 48 percent having smartphones. With 70 percent of the population under 35, media consumption is increasingly skewed towards digital. Entrepreneurship is growing and encouraging herewith as a priority. However, it is not easy for start-ups to grow and succeed in addressing the exciting problem to solve.
Identifying the right problem statement to solve is always a mistake for any entrepreneur. Often founders jump into the solution even before analyzing the problem statement well and finally end up with a product that the customers do not need.
Many start-up founders don't know who the investors are and why or whom they will invest. Without proper business vision, their product struggles to survive in the market and very off desire in a very early stage – we call it the valley of death! The lack of the right platform to connect with investors and founders is still a big challenge in a market like Bangladesh.

The Founding Team is an unsung hero for any start-up success. In Bangladesh, a large number of young graduates are polytechnic educated graduates; unfortunately, their skillset is not a market fit at all. On many occasions, founders struggle to get the right skill set to develop their product at the right time with quality and face the outside completions.
Can anyone start a start-up?
Yes! As long as someone has a dream to solve any of society's problems and sticks with it to solve them meaningfully, he will succeed.
If someone has the right mix of skill sets in your team to make a scalable solution with technology – he/she can crack anything at least at an MVP level to test in the market and ask for required funding to grow!
For aspiring innovators and graduates who are just joining the workforce, it can be a fantastic opportunity to work at a start-up and learn first-hand how things work, as this might act as fuel to start their venture in the future. But obviously, he/she must love to solve the problem, perhaps digitally.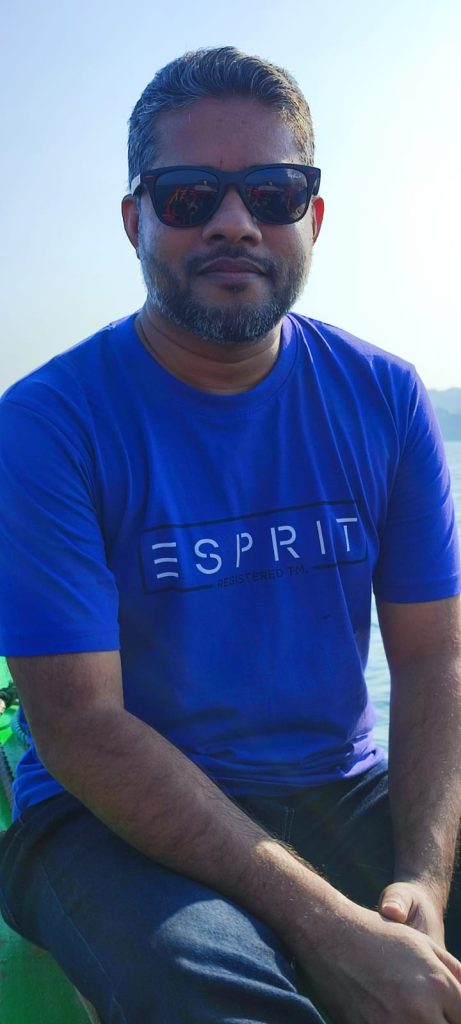 What advice would you give to future candidates who are interested in making their career in digital and IT professionals like you?
There is no simple prescription for success. However, you must trust yourself and focus on a particular industry or discipline first & prepare yourselves to become one of them. Don't think – you don't have a rich father or powerful uncle, so you don't have a career. Trust me; it's a myth only!
Remember, don't just list your skills and knowledge. Show you have applied them. There are many IT & Digital jargon (AI, ML, Analytics, RPA, BOT etc.) floating around us – but always try to understand the possible use-case in life and try to apply it. Being an IT & Digital Service Professional, you must know your customer well and be very empathetic. Learn what is bothering your customers and try to solve those pain points with some level of the digital tool. Start problem-solving from the university level. Engage yourself in different social and voluntary work – have a lot of fun at a young age. Only Technical knowledge will not ensure your success; it requires a combination of soft skills and hard skills from your engineering school.
People who don't have an IT degree don't be disheartened. However, showing your passion for technology if you don't have a tech background, success will come who are genuinely passionate at work!
Skill Set: 
Hard Skills: Business and Data Analysis, Analytical reasoning, Project Management, Design & Creativity
Soft Skills: Empathy, Communication, Public Speaking, Teamwork, Problem Solving
Prayer For The Human Civilization:
Build a world where nobody will die of hunger, war, and diseases. 
The InCAP: Thank you. Your words are inspiring.
Faisal Ahmed: Thanks a lot! My warm wishes to The InCAP & readers.
To read more Professional Icon's story, Please Click Here!