What Happened?
It may have felt usual to the morality police officials in Iran who detained Ms. Mahsa Amini (22) on September 13. She was dragged away and was one of many people arrested that day for exposing a few hairs outside of her headscarf, despite her brother's pleas that they were tourists in an unfamiliar place in Tehran. But what happened afterward is fundamentally shattering the theocratic state.
On September 16, 2022, Ms. Mahsa Amini died in Tehran, Iran, under suspicious circumstances, potentially due to police brutality. The Guidance Patrol arrested Ms. Amini, a vice squad of the Law Enforcement Command of the Islamic Republic of Iran overseeing the public implementation of Hijab regulations, for non-compliance of her Hijab with government standards.
Police said she suddenly went into heart failure at a station, fell on the floor, and died after two days in a coma. Eyewitnesses and women detained with Ms. Amini said she was severely beaten, which led others to diagnose cerebral hemorrhage and stroke in addition to her leaked medical scans.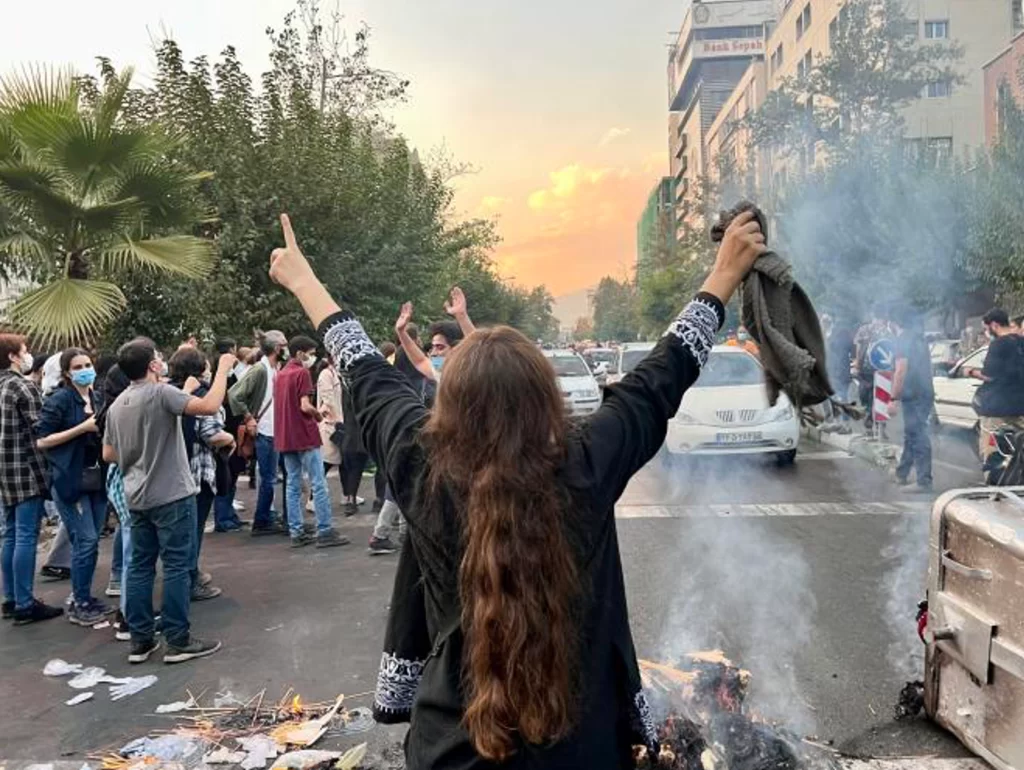 Protests Started!
Mahsa Amini's death resulted in large-scale protests across the country. In addition, it garnered international attention, including a statement from the United Nations High Commissioner for Refugees focusing on violence against women in the Islamic Republic of Iran. Following this tragic incident, severely outraged Iranian citizens have taken to the streets to demand an investigation of the exact details of her death and to protest Iran's "Guidance Patrol" regime.
Protests started at Amini's funeral in her village of Saqqez, in Iran's Kurdistan Province, and spread quickly throughout the rest of the nation. They were unprecedented in magnitude and speed and distinguished by the protesters' bravery, whom women virtually always led. They yelled "Zhin, Zhiyan, Azadi" (woman, life, freedom) while holding photographs of Ms. Amini aloft and flapping their veils in the air.
Protest On Social Media:
Her name quickly rose to prominence on social media as the Iranian equivalent of the #MeToo movement, prompting common people to share their stories of suffering and tyranny at the hands of the Islamic Republic under the hashtag #MahsaAmini. The hashtag had over 80 million mentions on Twitter in various formats and languages. Some Iranian women posted videos of themselves cutting their hair in protest.
However, it was reported on September 21 that the Iranian government had blocked internet access to Instagram and WhatsApp and disrupted internet service in Kurdistan and other parts of Iran to silence the unrest. Media reporters are not able to report the incident and protests.
Regarding this, Ms. Emily Schrader, online Iranian Protestor tweeted, "Instagram has removed my video about the murder of #MahsaAmin and telling the people of #Iran they are not alone. This video has 75k likes and over 1.8mn views. IG also doesn't allow me to appeal. This is from a VERIFIED account outside of Iran."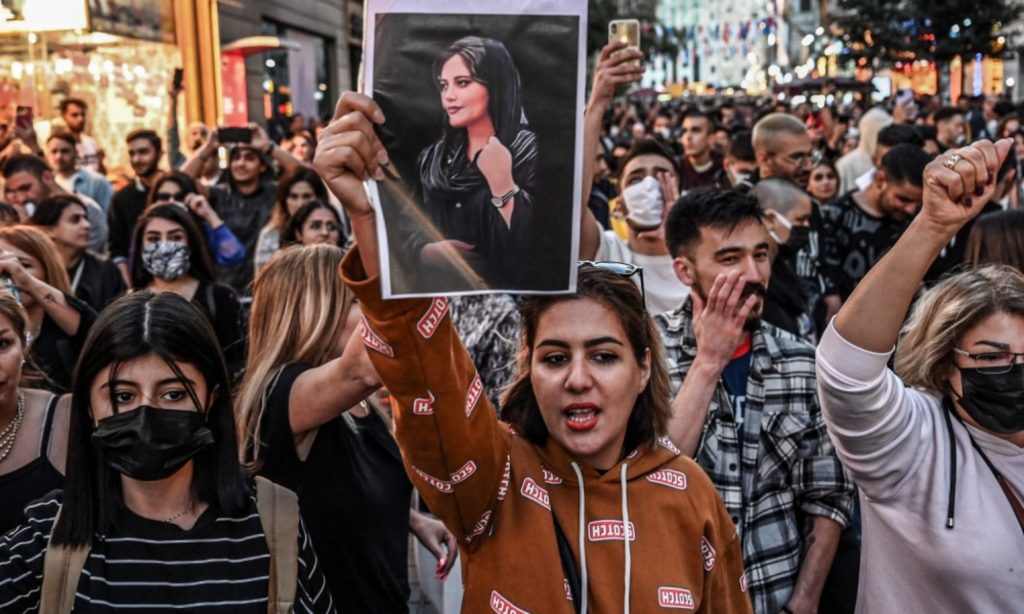 The Situation Right Now:
Since September 23, 2022, demonstrations have taken place in at least 40 cities nationwide, including the capital Tehran, with protesters demanding an end to violence and discrimination against women and an end to compulsory wearing the Hijab. At least 1,200 have been arrested in connection to the protests. In addition, protesters have reportedly been killed in the resulting clashes with security forces.
According to the Oslo-based Iran Human Rights, at least 50 people have been killed by security forces in the anti-government protests. 
To read more Editorials, Please Click Here!