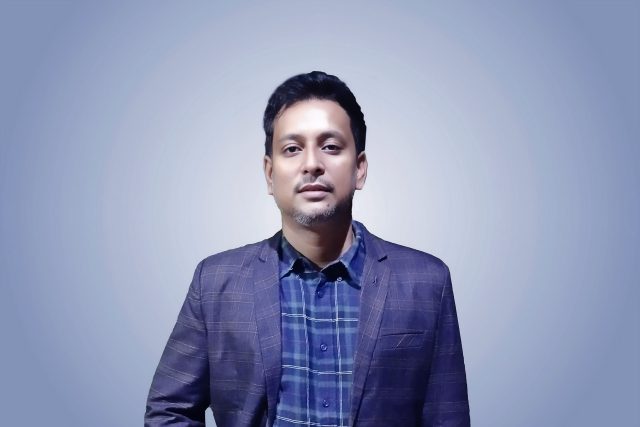 Saad Keyes Tomal
Civil Engineer
TBEA Co., Ltd.
Mr. Saad Keyes Tomal is a highly skilled Civil Engineer with a distinguished career at TBEA Co., Ltd. With a strong background in civil engineering and a passion for delivering innovative solutions, Saad has played a pivotal role in the company's success. His expertise, dedication, and commitment to excellence make him an invaluable asset to the TBEA team, consistently contributing to the company's projects and achievements in the field of civil engineering.
Let's learn about his journey.
Mr. Saad Keyes Tomal, Can you please highlight a few of the most notable civil engineering projects you've managed at Tbea Co., Ltd, and describe your role in their success?
TBEA CO. LTD is a multinational company. In Bangladesh they are working on the expansion and strengthening of the power system network under DPDC area. It's a G-to-G project. I have supervised two most important projects. Which is 132/33 kv and 33/11 kv sub-station. Its design is totally different compared to other Bangladeshi sub-station designs. So, it was hard to implement but with our day/night effort, hardworking, analysis and managemental knowledge it became easy to implement and hope it will be completed within time schedule. 
In what ways has the field of civil engineering evolved during your career, and how do you incorporate these innovations into your projects?
My career has evolved into so many different field of civil engineering. From project implementation or development to office management. I started my career at the project level, after that started working in office management. (Where I have to work on design, drawing, agreements, negotiation and so on). On the other hand, civil engineering concepts change day by day but its methodology was same. So, it's easy to incorporate with one to others projects easily.
What are some common challenges encountered in the civil engineering industry today, and how do you address them effectively?
There are some common challenges in the civil engineering industry. The most common challenging side is skill labor and safety awareness, also understanding the full design and drawing. In this situation, I have organized a meeting with labor and site engineers to discuss about design and drawing. Try to describe every phase of drawing and give them direction as they work. On the other side about safety, everyday morning arranged a toolbox meeting about safety before starting the work.
Mr. Tomal, How does your team integrate sustainability and environmental considerations into civil engineering projects, and can you share an example of a project where this was a priority?
Civil engineering is an area that always takes care of the environment. Hence EIA is done at the beginning of any major projects. And also used that type of materials which do not harm for the environment. Such as we use holo-brick in our every project which is ecofriendly.
Civil engineering often involves collaboration with other disciplines. Could you discuss how you work with professionals from diverse backgrounds to achieve project goals?
Well, civil engineering is not individual engineering system. Such as power sector, telephone tower and so on. Which projects I am doing now its mainly electrical projects. Civil engineering part also an essential part of these projects. There are lots of new design systems for electrical substation machinery, which can be done with civil work. That's why civil, electrical and mechanical team are involved these projects, if any thing occurs, we will arrange a meeting and discuss the matter with all department to solve this issue.
What strategies do you personally employ to stay updated with the latest industry trends, technologies, and best practices in civil engineering?
Modern civil engineering thinking change so quickly. About updated with the lasted trends, I am reading lots of books about civil engineering, follow and watch all updated modern sky-skipper building videos on net and also take training for different and modern software uses. And doing some courses for new trends.
Mr. Saad Keyes Tomal, For young professionals aspiring to excel in civil engineering, what advice or key lessons from your own career would you offer to help them succeed in this field?
My suggestion is try to updated your knowledge every time, build better communications with others, focus on your work. Try to do hard work and respect all the people who are involved with works. And finally leave your ego at home.   
Quick Chat With Saad Keyes Tomal
The most outstanding achievement of your life as of now:
Engineer of the year at S.alam Group.
The greatest philosopher in your view:
Socrates.
Your Icon:
Fozlul Rahman khan (F.R Khan).
Name the most influential books you have read
The power of positive thinking.
Your greatest fear:
Dark.
Best piece of advice you've received:
Our time will come.
You in only three words:
Down to earth, honest and helpful.
The InCAP: Thank you, Mr. Saad Keyes Tomal! It's a glittering conversation with you!
Mr. Saad Keyes Tomal: My pleasure! Wish you all the best! Thank you.
To read more about Professional's stories, Please Click Here!