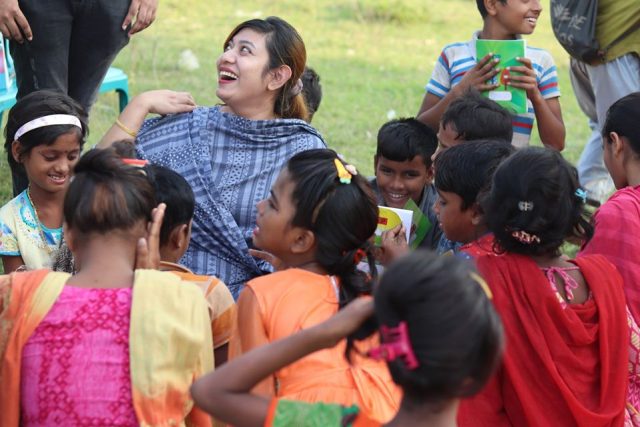 No one is born an entrepreneur; you have to become an entrepreneur by following the path of various friends. Then comes the reckoning of success and failure. Simply put, Laminal Fiha is a successful female entrepreneur without understanding the complexities of business. She is one of the top two people in the organization simultaneously: Fiha, Associate Managing Director of Cosmopolitan Group, and Chief Executive and Managing Director of Laminal Group. Indeed, she dares to employ two million people.
Ms. Fiha started dreaming from her university life. After completing her post-graduation in the United Kingdom, she came back to Bangladesh with the dream of doing something innovative for the youth. Therefore, she has developed Laminal Technology Park Limited and brought foreign investment.
The company recently met around 45 billion investment deals with Dubai and Middle East-based entrepreneurs, and nine projects are about to implement soon. There are oil refineries, deep seaports, petroleum chemical complexes, solar power generation projects, oxygen production and marketing, construction of LNG terminals and landing stations.
However, Laminal Technology Park Limited involves ICT high-tech park construction in 64 districts; district ICT Village construction, the establishment of international standard autism school, college, university, digital technology school, college, university, and ICT Bank's six projects to implement.
Ms. Laminal Fiha also has a significant contribution to solving the unemployment problem. The 45 ​​billion foreign investment projects will employ 10 million people, which will contribute 2.5 percent to GDP.
ICT Bank and Laminal Fiha are moving forward with the dream of a full-fledged and world-class ICT bank in Bangladesh. It is to establish branches of this bank in every District and Upazila. Through this, low-interest loans will be provided to young entrepreneurs in the ICT sector from the center to the edges and training and employment opportunities. Under this project, one crore more youths will be made self-reliant.
Ms. Fiha said, "only youth could overcome all adversity and realize their dream. I believe that all young people have goals and plan to fulfill their dreams. I want to give them the courage to realize those dreams", adding,
"I want to connect the enormous youth with the mainstream of the economy. Golden Bangladesh will build economically soon."
To read more entrepreneur's successful stories, Please Click Here!