Simarpreet Singh
Director
JIS Group, India
Mr. Simarpreet Singh, Director of JIS Group, is a young entrepreneur by heart and soul. He has acquired expertise in the arena of Finance and Accounting over the last few years through his experience in the industry. Presently, JIS Group Educational Initiatives has 37 institutes, 170 varied courses, and over 39000+ students.
He completed Chartered Accountancy from the Institute of Chartered Accountants of India in 2015. Being the first Chartered Accountant of his family, Mr. Simarpreet Singh has constantly been a helping hand to his father, Mr. Taranjit Singh, Managing Director of JIS Group, and the father-son duo has taken JIS Group to new heights of glory. He believes in keeping his business updated with the changing needs of the time.
Let's learn about his incredible journey: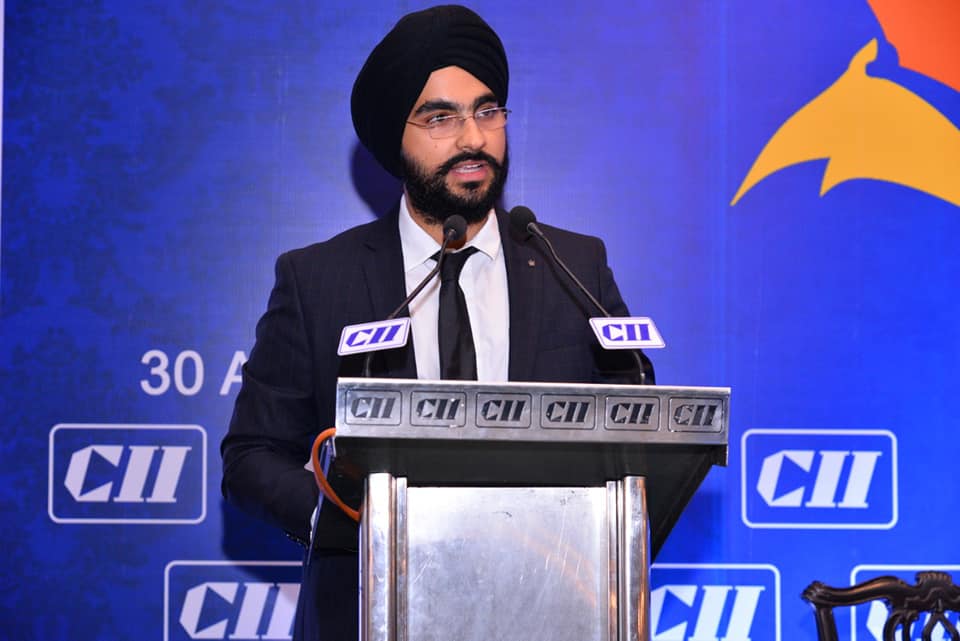 The InCAP: Mr. Simarpreet Singh, we want to know your early life before joining JIS Group.
Simarpreet Singh: I started my journey from La Martiniere for Boys and completed high school in 2010. I graduated from St. Xaviers College in 2013 to pursue Chartered Accountancy at the Institute of Chartered Accountants of India, which I completed in 2015. I completed an MBA from the SP Jain School of Global Management in 2016. Business has always been a passion for me; thus, I had been professionally associated with various industrial bodies before joining JIS Group.
I had been a part of the Bengal Chamber of Commerce and Industries (BCCI), Indian Chamber of Commerce (ICC), Confederation of Indian Industry (CII), Federation of Indian Chambers of Commerce & Industry (FICCI), National Council Member of Centre for Education Growth & Research (CEGR), and many more. I feel extremely privileged to have executed multiple MOUs with foreign universities across five continents.
To what extent does your motivation help you to thrive in your career?
My biggest motivation is the children seeking education from the JIS Group. I thrive to provide them with the best education. Moreover, the drive to build highly employable future professionals makes me work hard and initiate ideas that would help incorporate creativity and innovation into our campus. The target has always been to initiate a holistic environment for our students; thus, we have developed strong fundamentals for our Group, empowering the minds of the future generation.
What challenges do you face while playing your role, and how do you overcome those?
I strongly believe that an efficient communication chain is the main obstacle for everyone connected to an educational institute. Modern educational institutions require a strong platform that can synchronize the flow of communication between all parties. Education professionals' main goals are to promote institutional growth and effective, fruitful, and result-oriented teaching. However, the tedious daily activities that are carried out manually sap employees' excitement and provide little opportunity for original thought and innovation.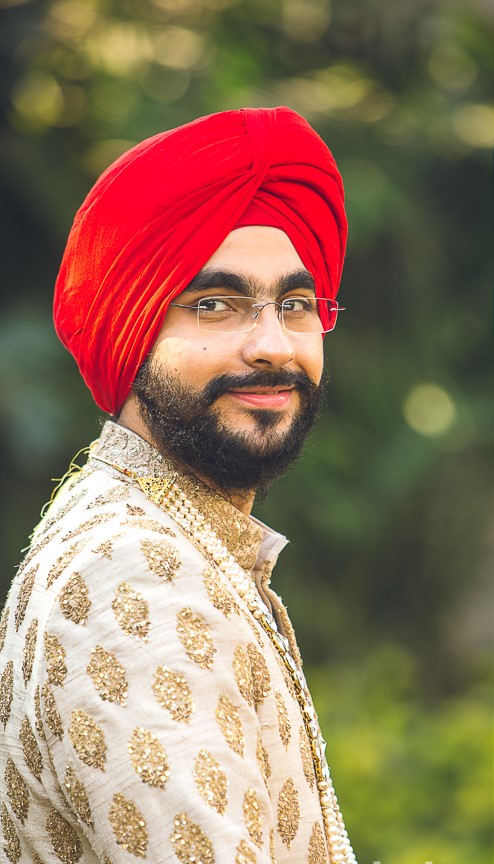 Many young people are now world tech-addicted, and the use of technology increased due to the pandemic. Hence, we want to know regarding tech adoption in your educational organization. And, how much technological benefit do students have?
Both I and my father, Mr. Taranjit Singh, perceive to take JIS Group to new heights of glory. It has always been my vision to develop JIS University as one of the smartest universities of India. Technology has been an integral part of our university well before the pandemic hit us. We are proud to provide students with an excellent infrastructure which are of world-class standards. The classrooms are fitted with smart boards and are ICT-enabled. The entire campus is Wi-Fi enabled, which helps students to access study materials and use digital platforms for gathering knowledge.
Mr. Simarpreet, where do you think India needs to focus on improving its Educational Sector?
The use of technology is underrated in our educational sector, which I feel needs to be changed. Technology-based education will help the leaders of tomorrow to indulge in various activities and gain experience. Apart from that, implementing technology helps teachers to engage students through collaborative lectures and study material.
What's your desire for JIS Group?
I have always believed that the education system needs to adapt itself to the changing times, which made me visit countries like France, the UK, USA, to name a few. I have always wanted our students to experience the best of all countries. Furthermore, I believe that collaboration can help in expanding students' knowledge and thus have always stressed on building alliances and partnerships. Currently, JIS Group has 37 institutes, 170 varied courses, and over 39000+ students. We have also come up with two schools – Narula Public School and Little Bright Stars Play School with the thought of shaping the future leaders from their initial years.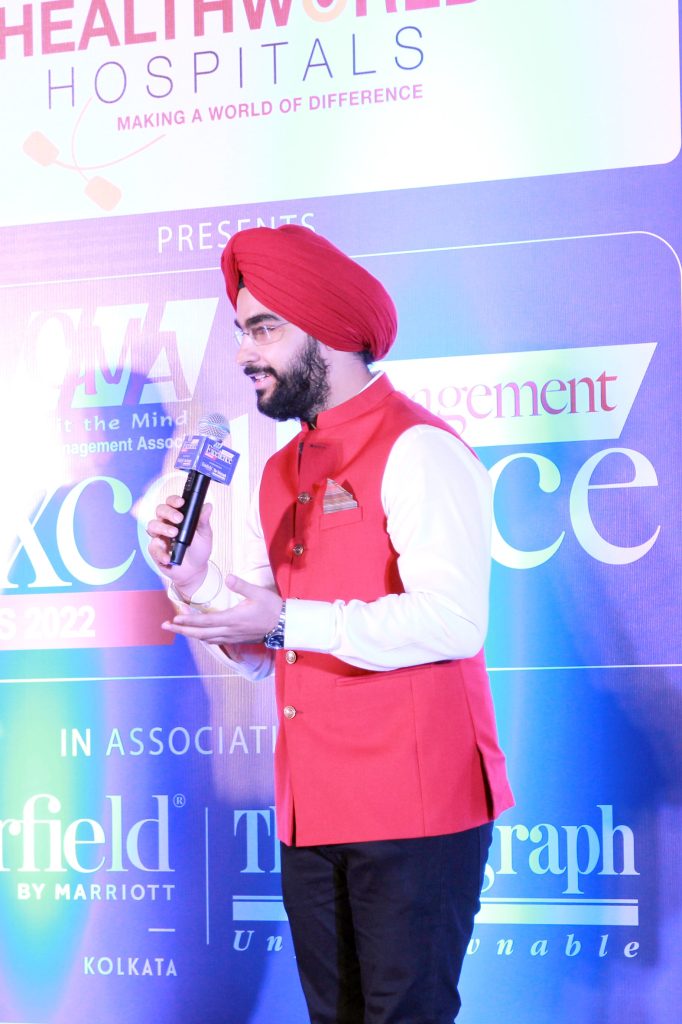 Several students and guardians complain that expensive education has suppressed students' deserving dreams and goals. What's your comment on it?
I know that education is every individual's basic right, but education quality needs improvement. Nowadays, education is all about providing a holistic experience, which will include their cultural development, instilling positivity, and, most importantly, encouraging them to put their life to purpose.
We, here at JIS Group, value the importance of education and thus provide scholarships to candidates who are considered average as per the Indian marking system. Besides granting scholarships to students scoring above 90%, we also grant scholarships to students who have scored 60-70% as well because we believe that marks cannot define a student's merit.
A massive number of entrepreneurs are growing in the world, but many drop out within years. What would you say concerning this problem?
An entrepreneur needs to consider a lot of aspects, such as handling money, building relationships, investing time to research the market, and many others. Thus, before expanding into the arena of entrepreneurship, one must understand the nitty-gritty and learn the art of multitasking. In the initial years, it was difficult for me to cope-up with so many responsibilities, but I stayed patient and took on one task at a time. New-age entrepreneurs need to set specific goals and carve out strategies to attain those goals.
What advice would you give to future candidates who are interested in making their career in your field?
Decisiveness is one of the most important skills when it comes to making a career in the education field. The future of a country is dependent on the quality of education provided by it. Therefore, one should be confident and committed to the ideas he is shaping for the children to direct the company's principles. Furthermore, having an open mind would help in ensuring the progress of the institution, thus, imparting quality education.
Mr. Simarpreet, please say something to the readers.
Education is important for students, but indulging in other activities is also required because holistic growth is important for students to shape up their future. Therefore, I would urge all students to be involved in various activities to ensure a bright future ahead of them.    
Skill Set:
Since technology is continuously changing and new methods are continually being developed, I have the ability to adapt and innovate. As these new techniques and trends develop, I must set an example by not being afraid of change and by implementing curriculum adjustments. As a result, my confidence in my abilities to guide the educational Group has also grown.
Highlights of Achievements, Merits & Honor:
"Editor's Choice Education Award For Remarkable Services in Education Field as a Young Entrepreneur" by Dialogue India Academia Awards 2018 and has also been felicitated by the Barrackpore Press Club with the "Most Promising Entrepreneurship Award" for outstanding and exemplary achievements in Entrepreneurship and Educational Progress in 2018.
Received the Best Education Leaders and Institutions (University) Award in favour of JIS Group at the West Bengal Education Leadership Awards 2018 at Taj Bengal, Kolkata.
Awarded the Editor Choice Education Excellency Award For Remarkable Services in Education Field (Young Entrepreneur) at the 6th Dialogue INDIA Academic Awards 2018.
Honored with the Visionary Leader of The Year award in the "Leadership Conclave 2022 & Excellence Awards" for his immense contribution to the Higher Education sector.
Prayer For The Human Civilization
Continue to learn new things and seek out opportunities to do so. Encourage others to follow you and serve as an example for others rather than adopting the culture's negative attitudes and ideas.
The InCAP: Thank you, Mr. Simarpreet!
Simarpreet Singh: Thanks to The InCAP team!
To learn more Entrepreneur's stories, Please Click Here!