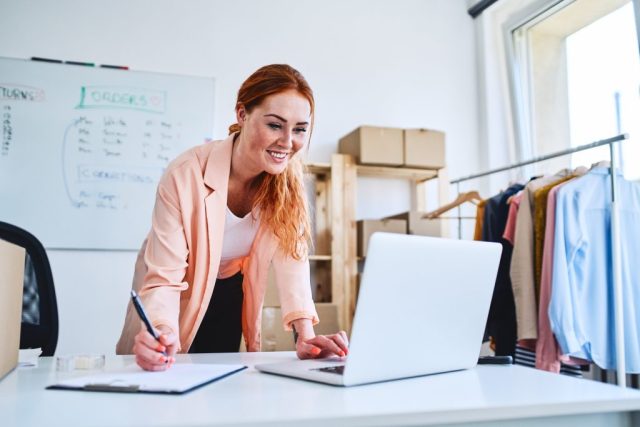 Governments attempted to mitigate the economic effects of the pandemic by enacting legislation aimed at offering relief and assistance to businesses—the nature of these measures varied from country to country. For example, some governments prioritize the protection of jobs, while others prioritize the security of enterprises that create jobs, and in some countries, the Government provides far less overall support. Some problems have survival solutions for the entrepreneurs that should be implemented at any cost.
During the pandemic, more than half of the entrepreneurs in our research (62%) requested government assistance, such as job retention programs or deferred tax and rate payments. Entrepreneurs sought government assistance, in particular in New Zealand (97.8%), Poland (87.6%), and France (82.1%). Pakistan (19.9%), India (32.5%), and Colombia had the lowest number of entrepreneurs who asked for government assistance during the pandemic (33.3 percent).
However, without the assistance of governments, it is not possible to survive. Entrepreneurs need to stay so that all criteria of necessities of entrepreneurs can be covered. Here are some solutions that the Government can take:
Implementing The Decreed Initiatives
To date, the Government has announced several stimulating packages to support entrepreneurs during the COVID-19 pandemic, including significant allocation in the current budget. However, those stimulus packages are yet to be distributed to serve their sole purposes for the entrepreneurs. On this ground, the stimulus packages should be implemented soon so that business owners can survive.
Ensuring Tax Relief
While the challenges for entrepreneurs during the COVID-19 pandemic are present, paying tax becomes one of the significant burdens for them, particularly for industrial entrepreneurs. In this case, relaxing the corporate taxes can aid entrepreneurs to reinvest, and as a result, those entrepreneurs can survive, keeping their contribution to reviving the economy. Furthermore, and most importantly, it will attract more entrepreneurs to engage in business, increasing employment opportunities. Hence, it is vital to reduce or exempt or suspend the tax, which can also help entrepreneurs from vast mental pressure.
Increasing Scope For Finance
The Government can increase the scope for financing as they have various financial schemes, from which entrepreneurs can get the opportunity to expand their business fast.
Helping Entrepreneurs Access Networks
Businesses benefit from solid networks, and if a business grows, the Economy will boost automatically. Therefore, the Government can assist entrepreneurs in forming strong networks by utilizing networking technologies.
Improving The Institutional Training
The third challenge is institutional weakness. Most of the regulatory bodies like the central bank, securities exchange commission, and development support agencies like the export promotion bureau and investment development authority are yet to become efficient and dynamic. As a result, private entrepreneurs in trade and commerce still face many barriers.
To conclude, Entrepreneurs play a significant role in the world. Because of their contribution to social advancement and job creation, the turnaround of these small enterprises is crucial for economic growth.
Moreover, smaller businesses are becoming more important in modern economies since they give a more significant share of employment and employ people with lower educational credentials, fewer skills and competencies, and younger age. Indeed, entrepreneurs are essential in the game-changer of the Economy. Sadly, the pandemic made them a disaster in many ways. It is time to save them to save the economy.