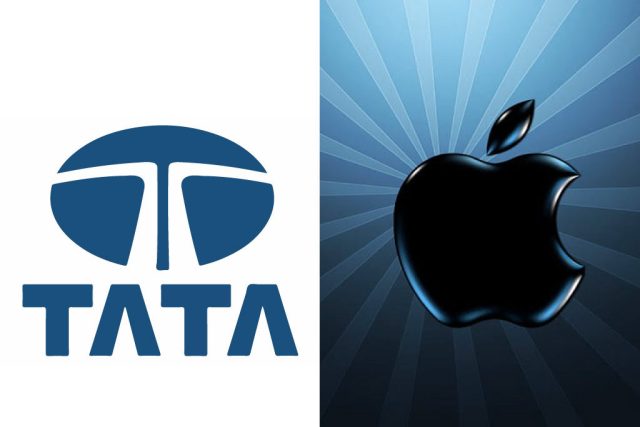 Tata Group is going to manufacture the iPhone in India. In addition, the conglomerate is considering a joint venture in India with Taiwan-based technology company Wistron. Apple has recently decided to manufacture iPhones outside of China due to ongoing tensions between China and the United States and frequent lockdowns in various Chinese cities disrupting iPhone production. Therefore, Tata Group To Manufacture iPhones in India.
The Tata Group manufactures and sells almost everything from salt to software in the Indian market. Now the Indian company can go to iPhone production. That is why they are negotiating with Taiwan's Wistron Corporation. The iPhone will be manufactured in India by assembling parts imported from abroad. Tata has sought help in manufacturing, supplying, and producing products from the Taiwanese company.
Meanwhile, two Taiwanese tech companies, Wistron and Foxconn, have been working in China and India for a long time. However, according to a report, Tata Group will be the first Indian company to get approval for iPhone production this time. If a possible joint venture is implemented, the iPhone market in India is said to grow five times.
China has been a global manufacturing hub for decades. India will be able to give a tough fight to China in the technology sector if the Tata Group starts producing iPhones. Because if a company like Apple decides to manufacture the iPhone in India, other big tech companies may also be inspired. In the post-Covid environment, US tensions with China have increased. In this situation, many tech companies are considering reducing their dependence on China for production. However, Apple will continue to manufacture most of its iPhones in China after it starts production in India.
The contract with the Tata Group to manufacture the iPhone has not yet been finalized. However, discussions have started on this. Tata is considering buying a Wistron stake in India. Later, if the new factory is built, this one of the largest business companies in India will go into production. However, nothing has been confirmed by any organization in this regard. A Wistron representative declined to comment on the deal. No information was available from Tata and Apple either.
However, Tata Group Chairman Natarajan Chandrasekaran said that producing electronics and advanced technology products is their main goal. Industrial sectors such as software, steel, and automobiles were Tata's business areas. iPhone chassis manufacturing in South India is seen as the first step for their entry into the smartphone market.
Meanwhile, since 2017, Wistron has started producing iPhones in India but has had to count huge losses. The Taiwan-based company assembles iPhones in Karnataka. In that case, it would be profitable for Wistron to tie up with a giant group like Tata. Moreover, the huge $1.4 billion market and Prime Minister Narendra Modi's financial incentives for technology manufacturing have made Apple suppliers like Foxconn and Pegatron interested in India.
Although a proper working environment for workers in the tech sector is yet to be ensured, and there have already been labor revolts, the news of Tata Group starting iPhone production as an Indian company has become a positive for tech lovers. Production of the iPhone in India is expected to reduce premium phone prices in the region and expand its market in emerging economies.
To read more Business news, Please Click Here!