For the pandemic, millions of businesses have shuttered. It is time to say goodbye to 10 promising companies. So, here are ten promising companies that were collapsed due to the pandemic and failed to keep their promise:
UberEats Bangladesh
UberEats, a food aggregator platform owned by Uber, began operations in Bangladesh and quickly proved popular among Bangladeshis. However, due to the epidemic's economic impact, Uber had to cut the length of its operation by laying off staff. In addition, they were having trouble keeping up with such a large workforce and global presence. As a result, they shut down operations in eight different nations, including Bangladesh, the Czech Republic, Egypt, Honduras, Romania, Saudi Arabia, Ukraine, and Uruguay.
Opex & Sinha Textile Group
Opex & Sinha textile group, one of Asia's most significant garment and textile makers, closed its extensive operations of the Narayanganj factory following a reduction of work orders and financial losses in the pandemic. The Narayanganj factory had 45,000 workers, which caused a terrific unemployment problem.
Melbourne Star Observation Wheel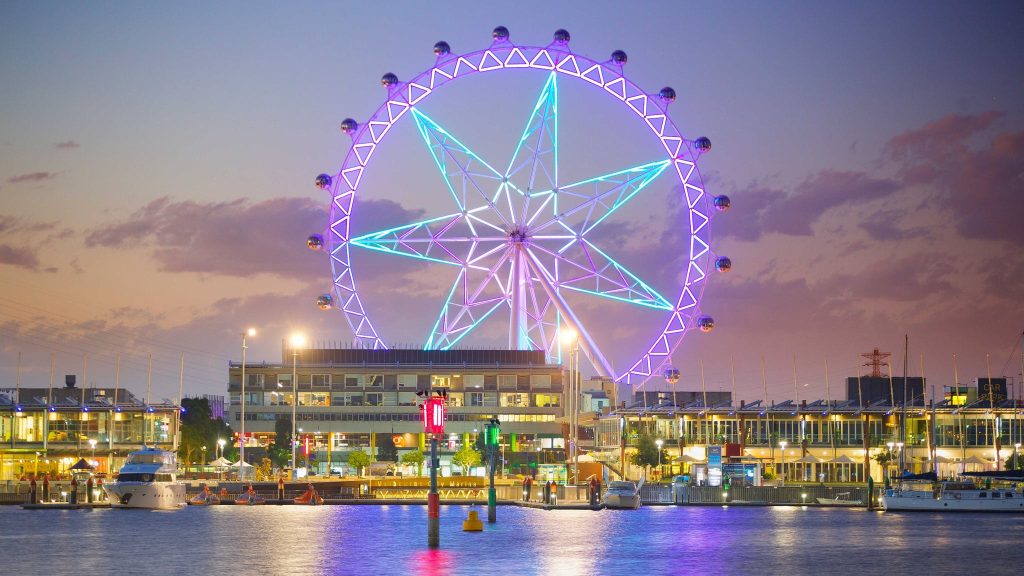 The Melbourne Star is a 120-meter-high wheel located in Melbourne, Australia. Unfortunately, the global COVID-19 pandemic, which resulted in travel restrictions and long-term shutdowns, has rendered the business unsustainable, compounding pre-existing operational issues amid growing high-rise development and changes in the area. Nevertheless, it was the country's most tourist attraction.
JCPenney
The vast company JCPenney was founded in 1902 filed for bankruptcy in May 2020. The COVID-19 pandemic damaged them already, and also, they were struggling with their competitors, Amazon and Walmart. Following its bankruptcy, the firm negotiated an agreement with Brookfield Asset Management and Simon Property Group to sell the majority of its retail and operating assets.
Broken Spanish
Chef Ray Garcia's five-year-old unique Mexican restaurant Broken Spanish closed in August 2020. The restaurant, located in The U.S, is beside the local convention center, sports arena, music center, and other businesses that rely heavily on foot traffic. It was trendy among the U.S people.
Shop-Vac
In America, it was not needed to mention a million garages. Even if another company created the same product, they called Shop-Vac. However, Shop-Vac closed permanently on September 15, 2020. More than 400 employees at the company's headquarters in Pennsylvania were fired, and also their health insurance was canceled. The company was founded in 1953.
Bookbound Bookstore
Peter and Megan Blackshear, owners of the Bookbound Bookstore, announced the store's permanent closure in May 2020. According to a post on the store's site, the shutdown was driven by the epidemic. The company was closed down after eight years of business.
Collected Works
The pandemic hit Collected Works, a clothing brand, terribly. Irene Patalan, a women entrepreneur, ran her clothing brand for 44 years. But the massive losses in business forced her to shut the company permanently.
Ernest Airlines
Due to travel limitations among travelers, the COVID-19 pandemic has severely impacted airline firms. As a result, several airlines have filed for bankruptcy, and several have ceased business. Among those, Ernest Airline collapsed permanently on April 5, 2020, filed for bankruptcy due to financial issues inflamed by the pandemic.
Greyhound
Following the pandemic's start, Greyhound, a public transportation company in Canada, halted operations in large numbers. However, with a significant drop in ridership and consequent financial loss, the owner could not maintain operations.
It is impossible to bring all the shattered companies in a few words. However, the pandemic led many companies to break, many entrepreneurs to lose, many workers to be jobless.
Read: Initiatives That Worldwide Leaders Take For Entrepreneurs