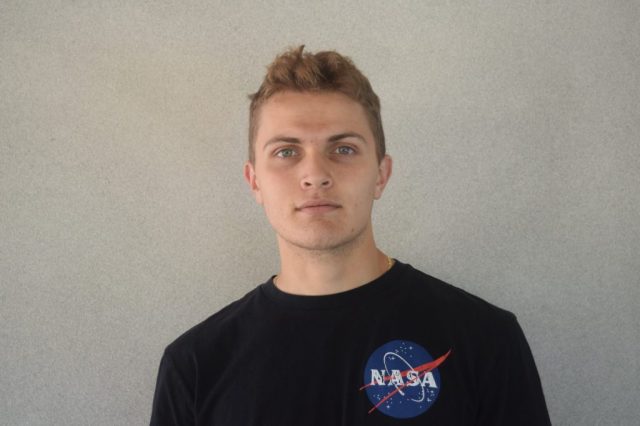 Christian Di Bratto, a Toronto-based adolescent who has spent his whole childhood playing and watching hockey, was well-versed in brand alliances and the exclusivity clauses that National Hockey League (NHL) players had with various equipment manufacturers. "I simply thought that was the coolest thing in the world," he adds, "that these athletes were being paid to wear it in addition to getting free equipment." Let's find out, how did 19-year-old Di Bratto launch Koala Digital in lockdown.
When the epidemic prompted schools to close, and education delivered online, the extra free time presented a chance for him to investigate the industry. He founded Koala Digital, a brokerage firm, and established partnerships between TikTok creators and businesses. In the previous 16 months, he has only negotiated more than $140,000 in talent deals at the age of 19.
The founder and designer of 1340 Collective (a clothing brand), Justin Escalona, was the first influencer he approached. Di Bratto's initial cold DM to Escalona was met with enthusiasm, and he went on to help him make partnerships with a beef jerky company and a gaming website.
"As long as they don't already have representation," he adds, "getting influencers on board is relatively straightforward." "I only wanted a cut of the money that came in, and most people don't say no when someone offers to earn them money without charging them a price."
On the email marketing platform Woodpecker, Di Bratto has a running campaign demonstrating instances of what he can do. For example, when he discovers an influencer with whom he wants to collaborate, he locates their business email address, enters it into the campaign, and the program takes care of the rest.
Daniel MacDonald, Mark Tilbury, and Frank Michael Smith are some of the notable TikTok creators he has collaborated with. In addition, Michael Smith and Daniel Mac recently signed partnerships with financial apps Public and Wealthfront. "I ask influencers for a list of businesses they'd want to work with, and then I make a list of those and comparable brands to contact," Di Bratto continues.
Koala Digital works on a commission basis, while Di Bratto also works on a monthly fixed-fee basis with The Influencer Marketing Factory firm. "Having some money flowing in regardless of whether I have personal talent deals done or not gives a pleasant safety net," he explains.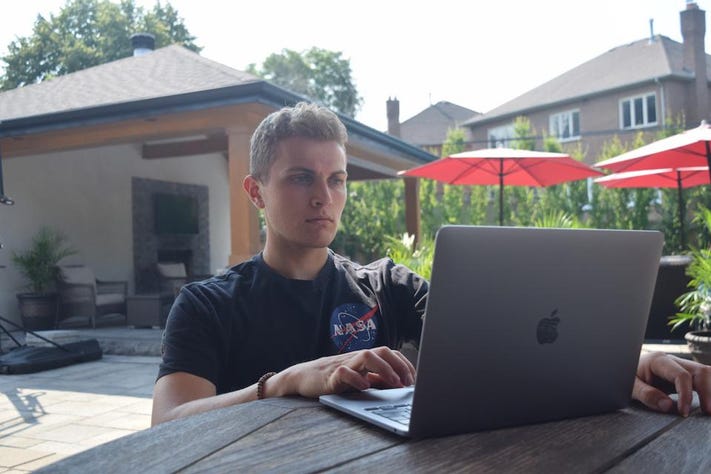 Di Bratto, who is currently in his second year of the Real Estate Management program at Ryerson University in Toronto, is balancing his academics and company. Because he has completed his university experience online, he has greater flexibility to operate his business, but he insists on being diligent in his studies.
"Mondays, for example, are completely dedicated to client work and meetings until 3:00, when I have a finance lesson," he explains. Tuesday and Thursday mornings and afternoons are reserved solely for schoolwork. We'll be back in class this month (January), so I'll have to work something out."
He's naturally coy about upcoming efforts, but as a long-time partner of investing app Public, he teases "some great stuff" coming soon.
His ambition is to create a valuable asset and a strong team around it, sign a creator to a management contract and assist them in growing their platform. He's also considering starting his own influencer marketing business rather than working as a talent agent to execute campaigns.
'Just get on with it,' Di Bratto advises other young entrepreneurs who want to establish their firm. "I still have a long way to go," he adds, "but I'm so much further along in my business path than I was this time last year, when I'd completed one sale and earned $500 online." Then, it was still the coolest thing in the world to me."
He does, however, call for patience. "I might get a bargain if I email 100 businesses for a deal," he adds. "It takes time and can be irritating, but I am a big believer that perseverance pays off."
To acknowledge more entrepreneur's stories, Please Click Here!