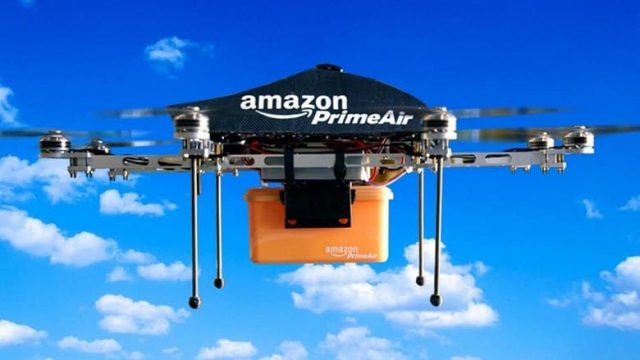 E-commerce giant Amazon is struggling to deliver goods through drones. But, according to a report, the initiative is not being implemented due to the labor crisis and security risks. The company conducts four months of drone delivery operations in Pendleton, Oregon. During this time, there were five drone crashes. So, it can be said that Amazon's Drone Delivery Has Yet to Gain Momentum.
However, Amazon spokesman rejected the claim, saying Amazon had followed instructions from the National Transportation Safety Board (NTSB) to document the event and remove the drone. A report says that another trial drone crashed to the ground from 180 feet and spread fire to about 25 acres in the vicinity. The local fire service team later extinguished it.
Former Amazon chief executive Jeff Bezos announced the launch of drone delivery within 30 minutes in 2013. Unfortunately, Amazon's products have not reached customers' doorsteps by drone until about ten years later. In 2019, the company unveiled a new design for their Prime Air Delivery drone, which could be flown at length and was slated to begin using the following year. However, that initiative has remained ineffective.
Amazon announced in a statement that the Federal Aviation Administration had allowed the company to operate as a drone airline in 2020. At the time, the vice president of Amazon Prime Air described it as one of the essential steps for Prime Air. According to a report, the United Kingdom and the United States struggle to manage drone delivery activities. In a statement, Amazon's spokesman said the NTCB had not identified any drone-related tests as accidents, life-threatening or harmful.
To explore more articles from Business Cloud, Please Click Here!