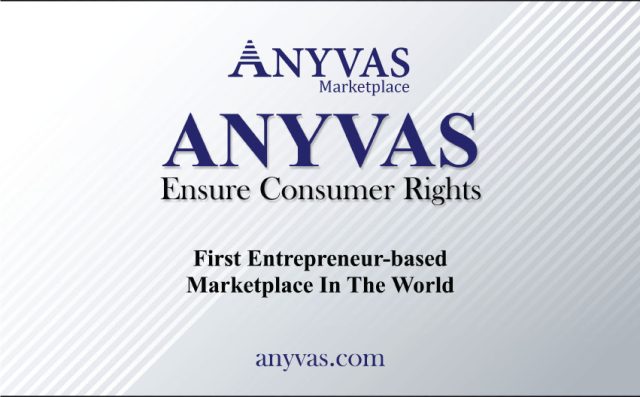 Since the inception of e-commerce in Bangladesh, several e-commerce businesses have seen robust growth thanks to the shift in consumer purchases to online. However, some of the e-commerce businesses in Bangladesh have been in the headlines, which cost them to lose customers' trust. Therefore, purchasing online nowadays takes a second thought.
Besides, the suppliers and vendors show minimal interest in trading with the e-commerce businesses due to the toll they had to give. However, the whole circumstance is leading to the significant and potential e-commerce industry at stake. Therefore, the market needed hope and someone who could achieve the trust back and bring around the e-commerce industry.
Intending to ensure an easy and hassle-free online shopping experience to customers and, most importantly, bringing customers' and vendors' trust back, ANYVAS is going to operate publicly on 16th December this year. Earlier they officially live their website (anyvas.com) on October 3, 2021. ANYVAS, the first entrepreneur-based online marketplace, offers various authentic products and services to meet the market demand. Of course, ANYVAS stands out from the other e-commerce businesses owing to its philosophy and customer-oriented business model.
Their logo, derived from Maslow's hierarchy of needs, describes their orientation toward customers. According to Maslow's theory, five categories of human needs dictate an individual's behavior. Those needs are physiological, safety, belongingness, esteem, and self-actualization. Each represents the desire to purchase goods or services that can facilitate living a better life. Therefore, their logo indicates that ANYVAS is going to provide all the facilities for the quality of life and lifestyle. Even their slogan is absolutely specific, which is Ensure Consumer Rights.
Another essential factor that makes this venture significant in the crowd is that ANYVAS is Bangladesh's first-ever Entrepreneur-based Marketplace in The World. Their motive also includes lifting the entrepreneurs to create more opportunities for them and play a role in accelerating the country's economic development.
In addition, ANYVAS will provide clothing, electronics, fitness items, cosmetics, handicrafts, automotive vehicles, agro items, books & paintings, and other essentials. Intriguingly, ANYVAS has its own clothing factory and production; hence, varieties of clothes are available for customers. Furthermore, on-demand, ANYVAS will also sell authentic imported goods, such as cosmetics, fitness items, handicrafts, etc.
Unlike other digital businesses, ANYVAS offers cash-on-delivery (COD) to ensure customers get their desired product before paying for it. In addition, ANYVAS has introduced three types of product deliveries for their customers: regular delivery within three to five days, express delivery—the next day, respectively, super express delivery within three hours only.
As a part of their manifesto regarding customers' satisfaction, they are well-equipped with the necessary actions to provide around-the-clock customer support. To constantly improve and remain customer-oriented, they have added a complaint box to their e-commerce site.
ANYVAS has entered the market with the hope of bringing that trust back. They are vouching to ensure the customers' rights and satisfaction. ANYVAS is assuring that they will rejuvenate people's reliability and phenomenal behavior toward online shopping- this remains a hope for the new venture. Given that, ANYVAS welcomes people from all walks of life, intending to confirm access for every corner across the country and become a part of the commitment of digital Bangladesh, a Prime Minister's dream.