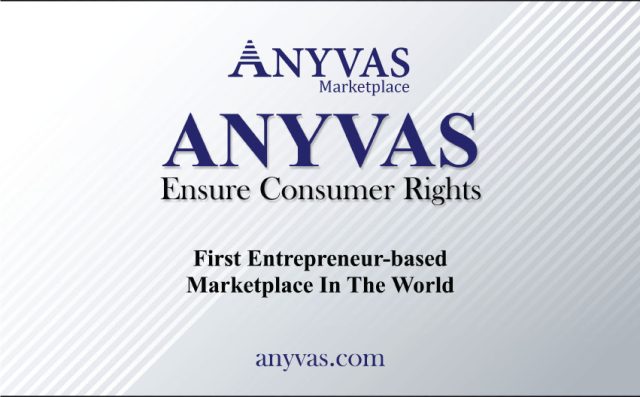 ANYVAS, the First Entrepreneur-based Marketplace in the world, has created connections between entrepreneurs and the marketplace that helps the country's small to large entrepreneurs be self-reliant by offering high-quality products with accurate prices and various selling options. In addition, it is a platform where entrepreneurs are hosting their business products on the site, allowing consumers from the comfort of their homes to order products.
Indeed, ANYVAS became a ray of hope in entrepreneurs' lives who suffered various severe business issues. It is an excellent opportunity for entrepreneurs who need proper consultancy and guidance to continue their business without any hassle because ANYVAS aims to provide services to entrepreneurs as their primary vision.
Mirza Rakib Hasan Shovon, Co-founder and CEO of ANYVAS, thinks that unprofessionalism destroys entrepreneurs and decreases sales as well. Therefore, ANYVAS's motive also includes lifting the entrepreneurs to create more opportunities and play a role in accelerating the country's economic development.
Co-founder and CEO of ANYVAS Mirza Rakib Hasan Shovon said, "It's time to revise your business model and reduce your dependency on social media like Facebook, and think, once Facebook's server or service is down, does that mean your business is also down!" He further said, "I'm not supporting only Facebook-centric business, so I'm requesting my beloved entrepreneurs to ensure their establishment in the mainstream business as early as possible."
ANYVAS's logo, derived from Maslow's hierarchy of needs, describes their orientation toward customers. According to Maslow's theory, five categories of human needs dictate an individual's behavior. Those needs are physiological, safety, belongingness, esteem, and self-actualization. Each represents the desire to purchase goods or services to facilitate living a better life. Therefore, their logo indicates that ANYVAS will provide all the facilities for the quality of life and lifestyle. Even their slogan is specific, which is Ensure Consumer Rights.
Given that, ANYVAS welcomes people from all walks of life, intending to confirm access for every corner across the country and become a part of the commitment of digital Bangladesh, a Prime Minister's dream.
Please Explore to the official website of ANYVAS through scanning of this QR Code
To explore more Eid Collection, Please Click Here!